If you want to maximize the results of your Twitter marketing strategy, you need Twitter tools at your side. Today, we'll take a look at ten Twitter tools that will help you accomplish a variety of marketing tasks more easily, from market research to social media scheduling and even interacting with your followers.
Best Twitter tools for marketing in 2019
1. Twitter Analytics
Twitter Analytics is an official tool created by Twitter. If you have a Twitter account, you already have access to this tool. All you need to do is visit the website and you'll get an instant overview of your Twitter activity and engagement over the past 28 days:


You can also switch over to the "Tweets" page to view how many impressions your Tweets have gotten, along with a list of your most popular tweets: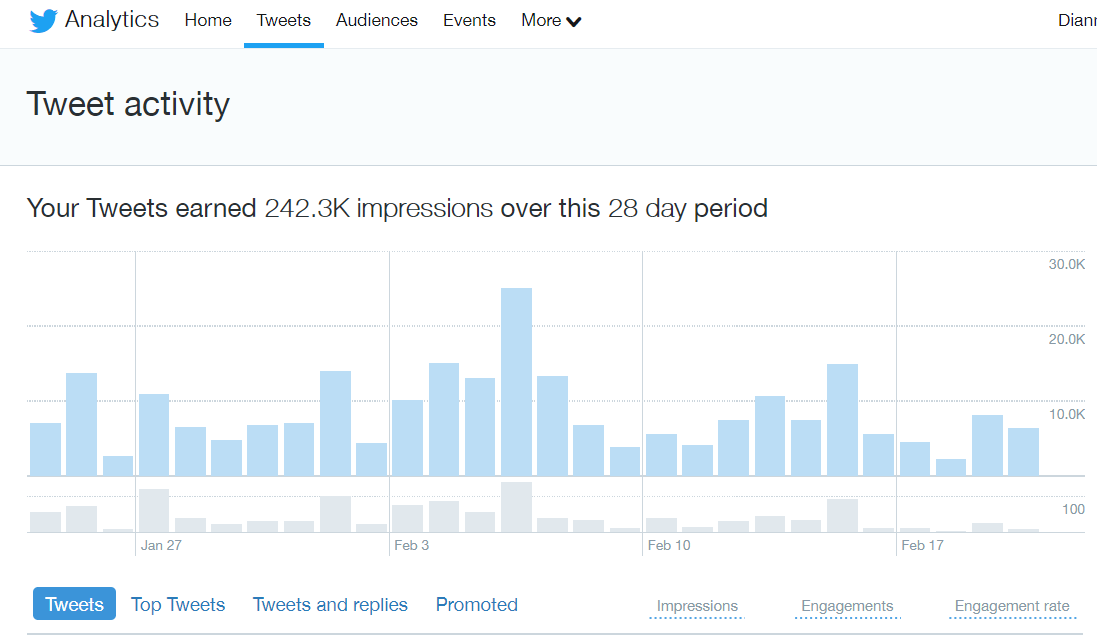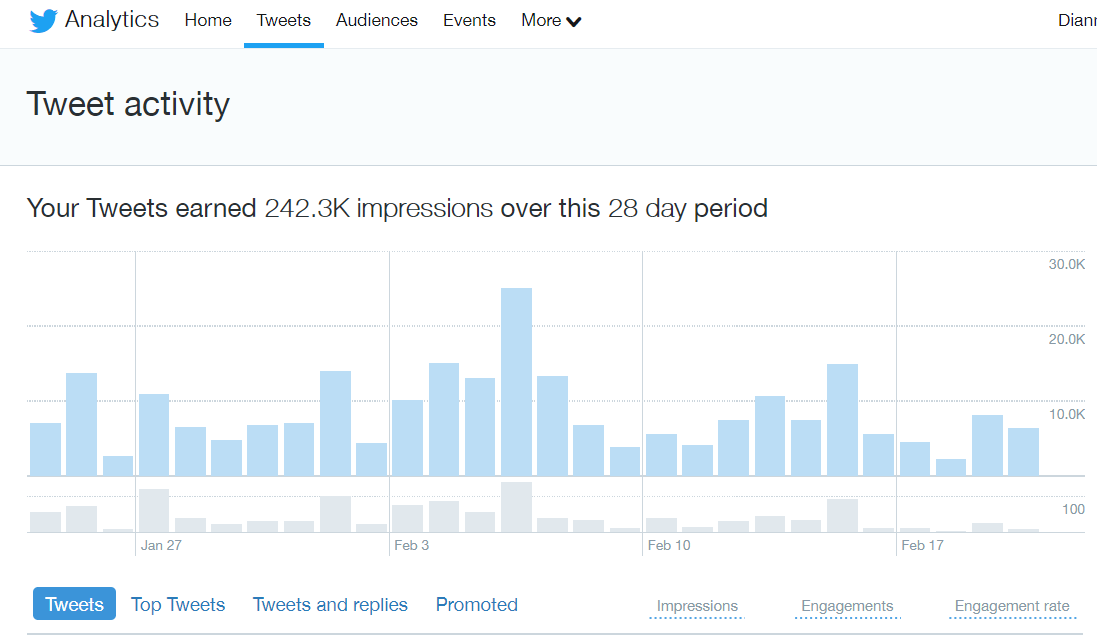 Again, the default viewing period is 28 days, but you can adjust this to focus on overall growth for a quarter or for the duration of a specific campaign. You can also click on individual Tweets to get more detailed analytics about them. This can help you see patterns of what posts are shared the most on your Twitter account.
Some of the other Twitter analytics tools on this list have a wider number of features, but this tool is something you can access without creating a new account or spending any money.
2. TweetDeck


TweetDeck is the other official Twitter tool designed to help you manage your account. Like Twitter Analytics, TweetDeck is completely free; all you need to use it is your Twitter account. You can use it to post tweets right away or to schedule tweets.
Most users, however, enjoy TweetDeck for the simple monitoring interface it offers. You can view activity in your home feed, notifications to your account, and direct messages, all in one screen. You can also choose to change these feeds to include scheduled posts if you want to schedule posts using TweetDeck. If you manage multiple accounts, you can even add secondary accounts to your TweetDeck for free.
3. Hootsuite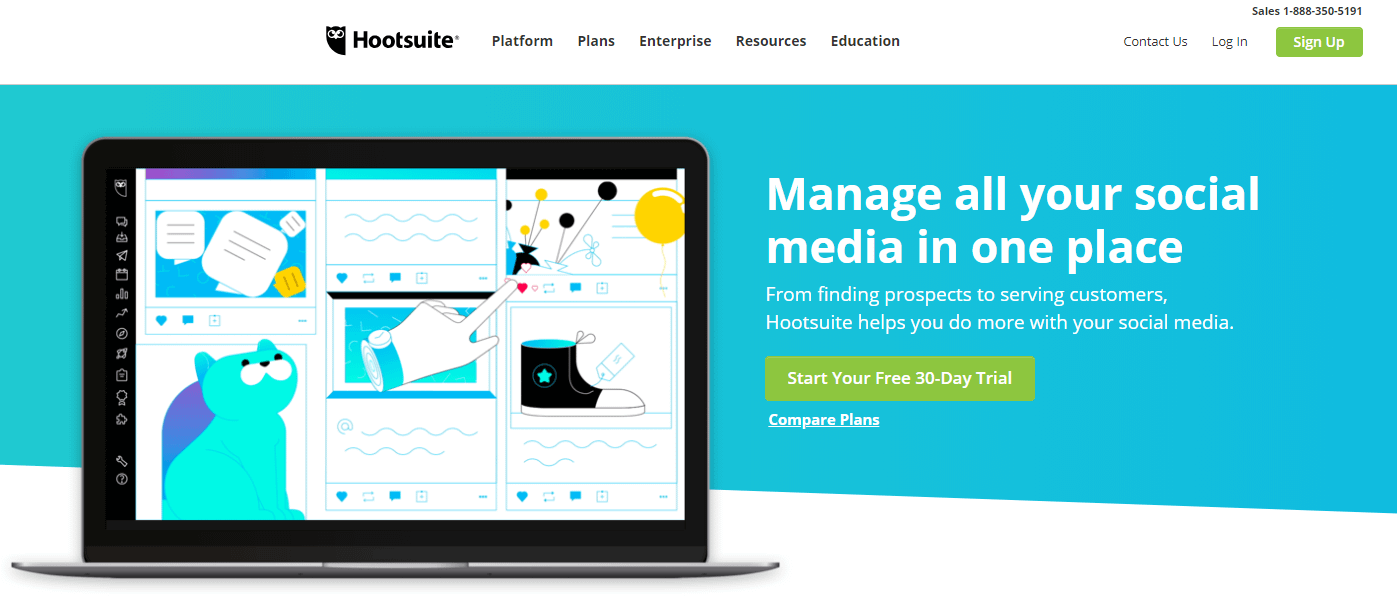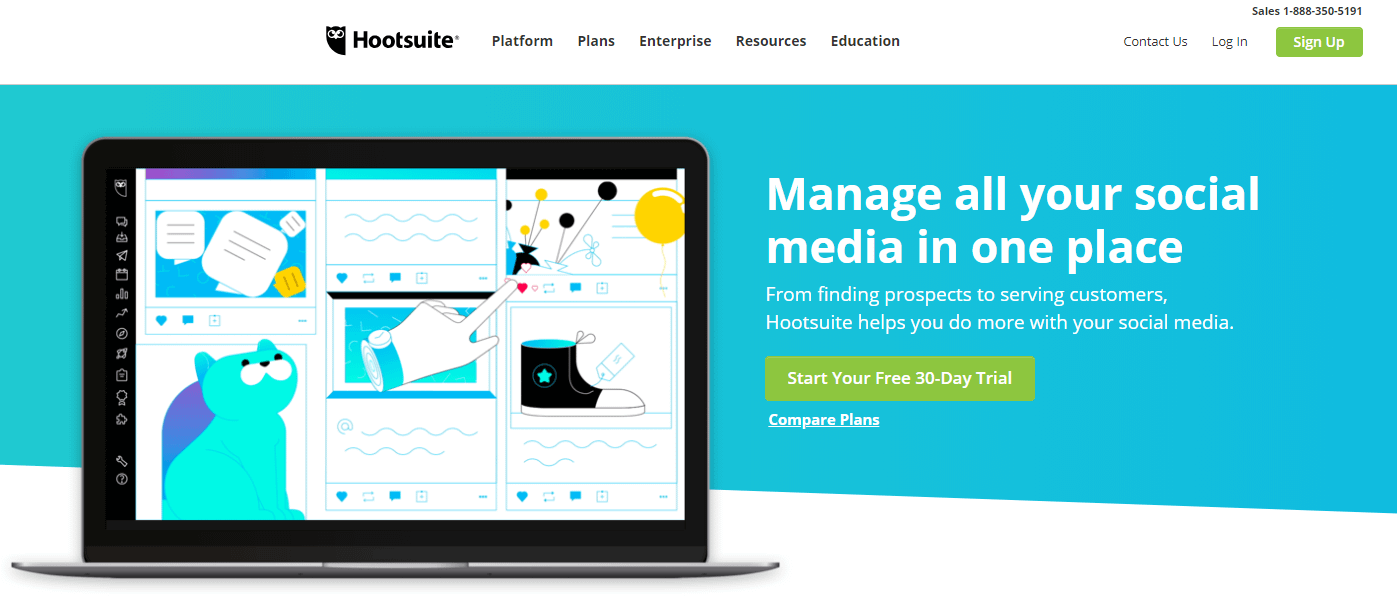 Hootsuite is most well-known for its effective Twitter scheduling system, but Hootsuite is actually a comprehensive social media tool with features such as social media monitoring and listening.


As you can see from the image above, the Hootsuite dashboard can be used to track hashtags and industry-relevant words as well as your own activity and mentions. These features are all available with the free Hootsuite plan. You can also schedule up to 30 tweets in advance with a free account. This makes Hootsuite one of the best free Twitter tools around.
Premium Hootsuite plans allow you to schedule unlimited posts, collaborate with a team, and access detailed analytics reports.
Price: Hootsuite offers a free plan suitable for many small businesses. Premium plans start at $29/month.
4. Tweriod


Tweriod is a simple tool with one specific purpose: to help you find the ideal time to tweet so you can reach your specific audience. Tweriod goes beyond standard recommendations for when to post on social media by analyzing your followers to figure out when they are online.
Tweriod works directly with your Twitter account, so you don't need to create a new login. All you need to do is give Tweriod permissions to work with your account and give them an email address to send their report to.
5. Trendsmap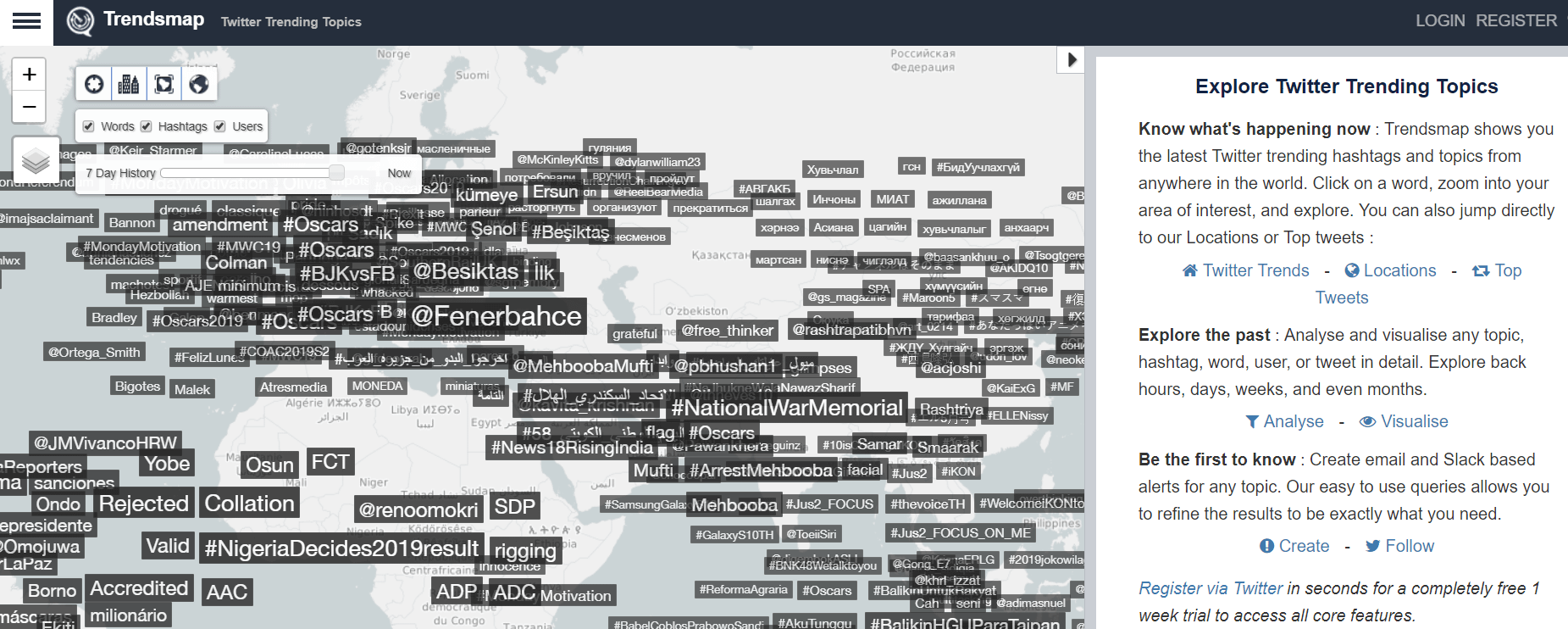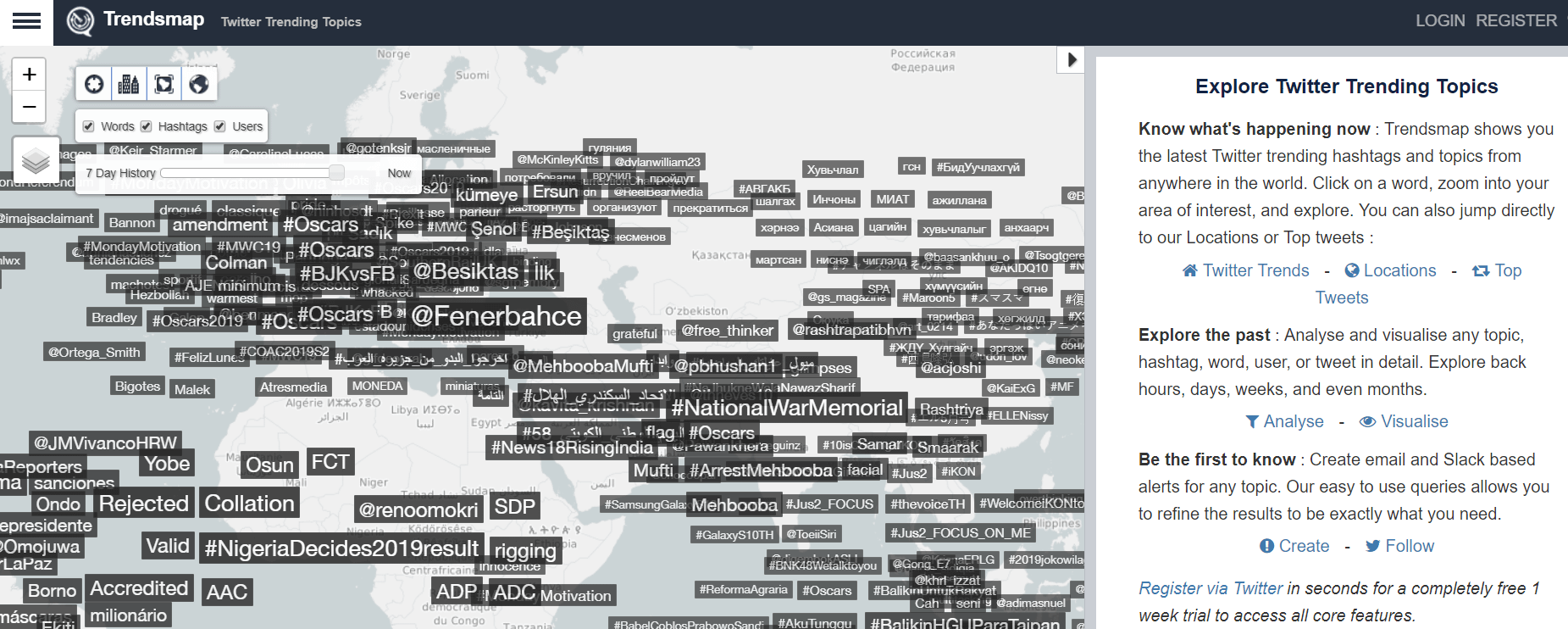 Trendsmap is a free service that displays what topics are trending where. They have the most complete detail of US trending topics, but you can also see trending topics in certain other areas: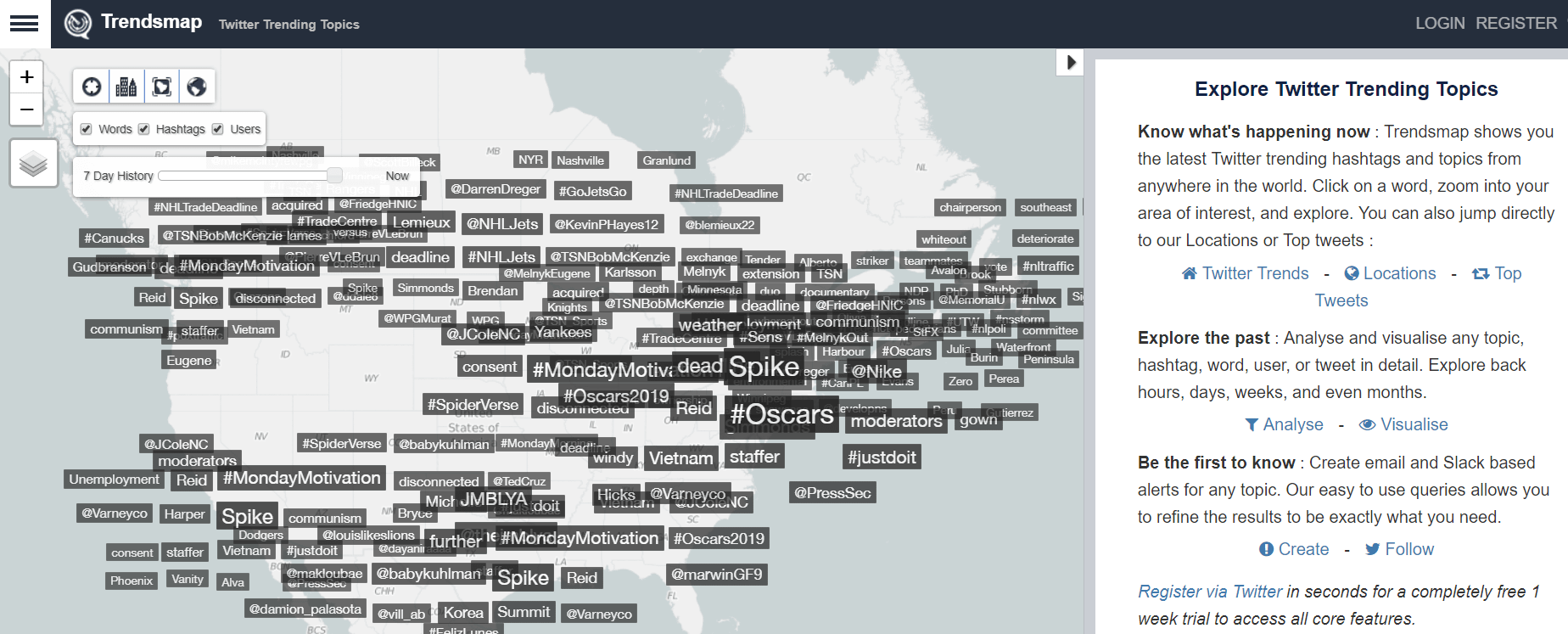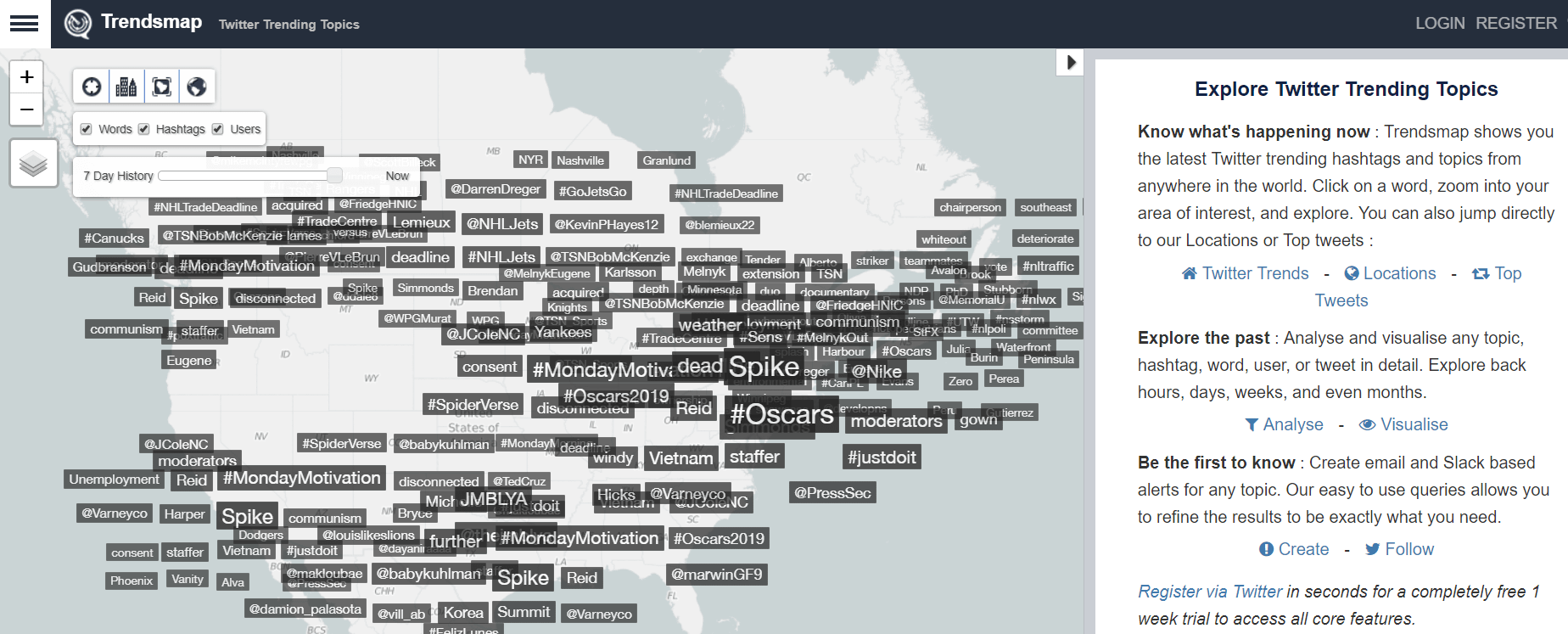 You can monitor Trendsmap to look for popular topics relevant to your brand and create location-targeted marketing campaigns. Best of all, you don't need to sign up for anything.
6. Twilert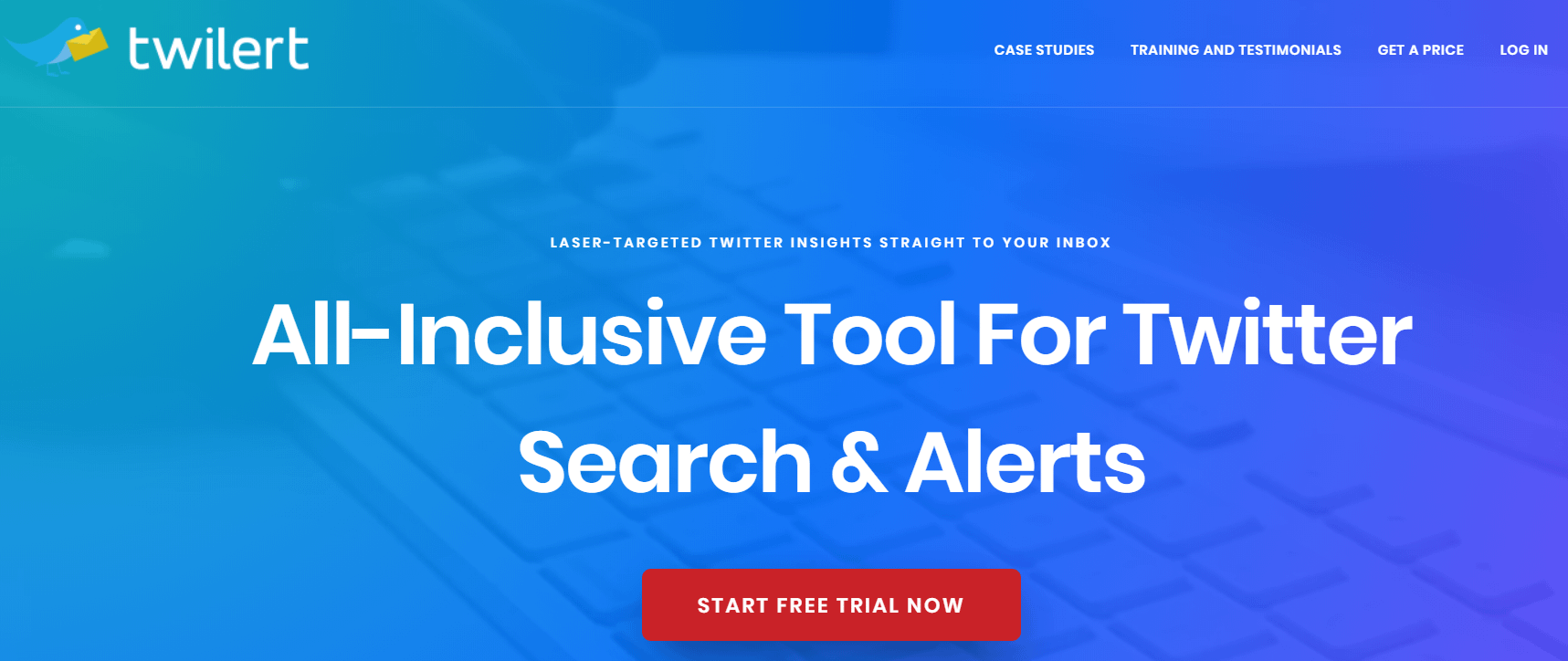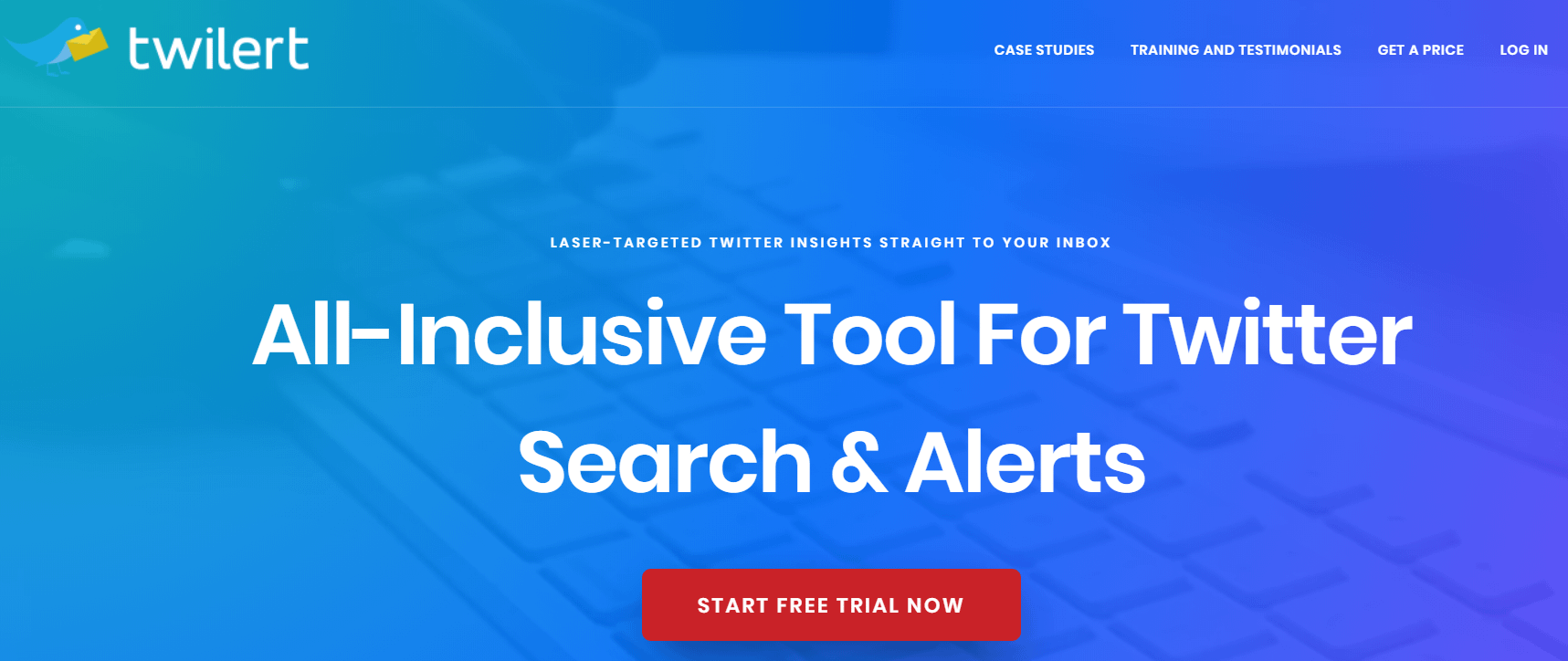 Twilert is essentially Google Alerts for Twitter. You can use this service to get real-time email alerts when people are talking about your brand, competitors, or any other relevant subject. If that sounds overwhelming, you can choose a daily digest email instead.
Twilert also stores important tweets in searchable digests, so you can always return to a tweet later, or search for messages you might have missed.
The one drawback of Twilert is the cost. You can try it out in a 30-day trial, but after that, you'll need to sign up for one of the paid plans. On the other hand, this is one of the most affordable premium Twitter tools, with the basic plan only charging $9/month for unlimited email alerts about up to five topics.
Price: $9/month, $19/month, or $97/month.
7. Daily 140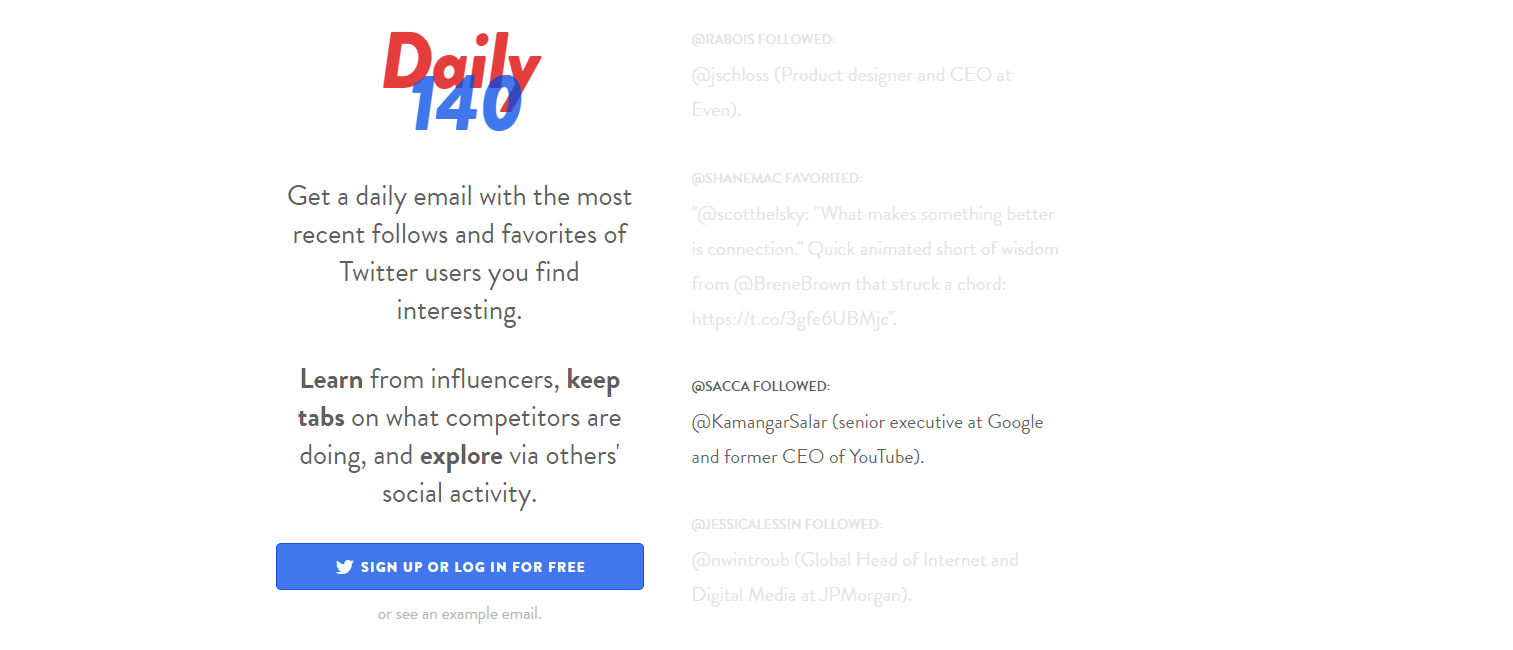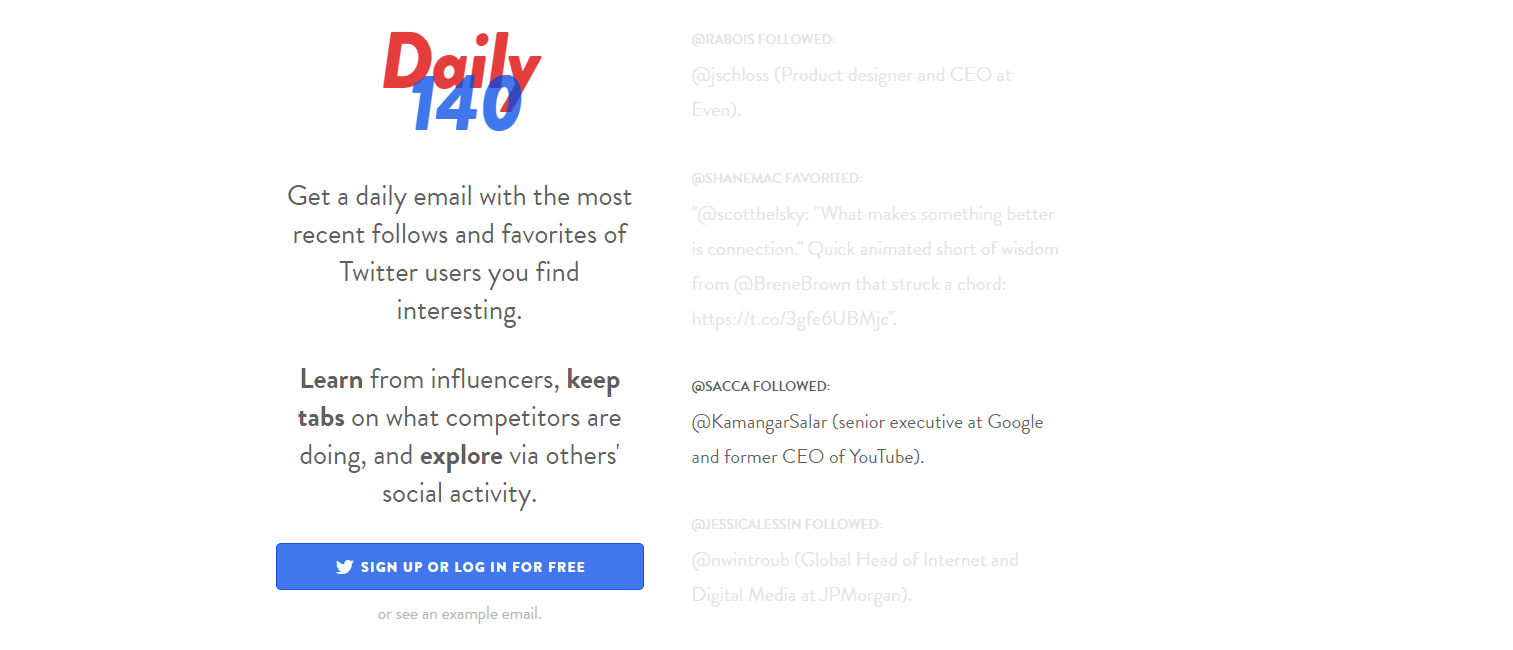 Things move fast on Twitter, with research showing the average lifespan of a tweet to be 15 minutes. You can miss a lot if you don't check in several times throughout the day. Daily 140 is a tool that monitors your Twitter timeline and creates daily digest emails.
These daily digest emails provide a more detailed overview of the day's events than Twitter's "What You Missed" feature. And the best part is that they're completely free! All you need to sign up is a Twitter account.
8. RiteTag
RiteTag is a free tool that makes it easy to find the best hashtags for Twitter, Instagram, and Pinterest. You can search for popular hashtags relevant to your industry without even signing up: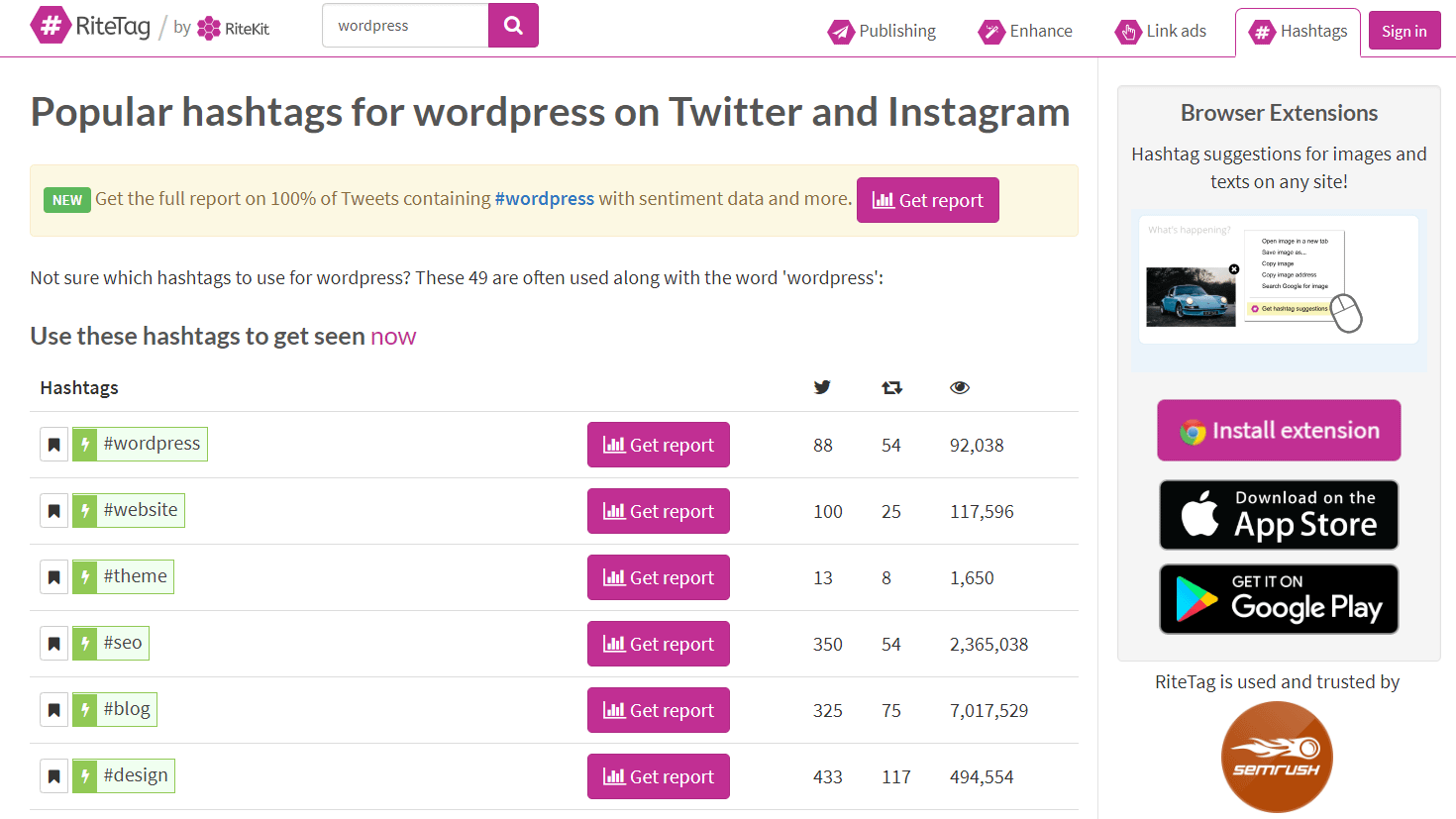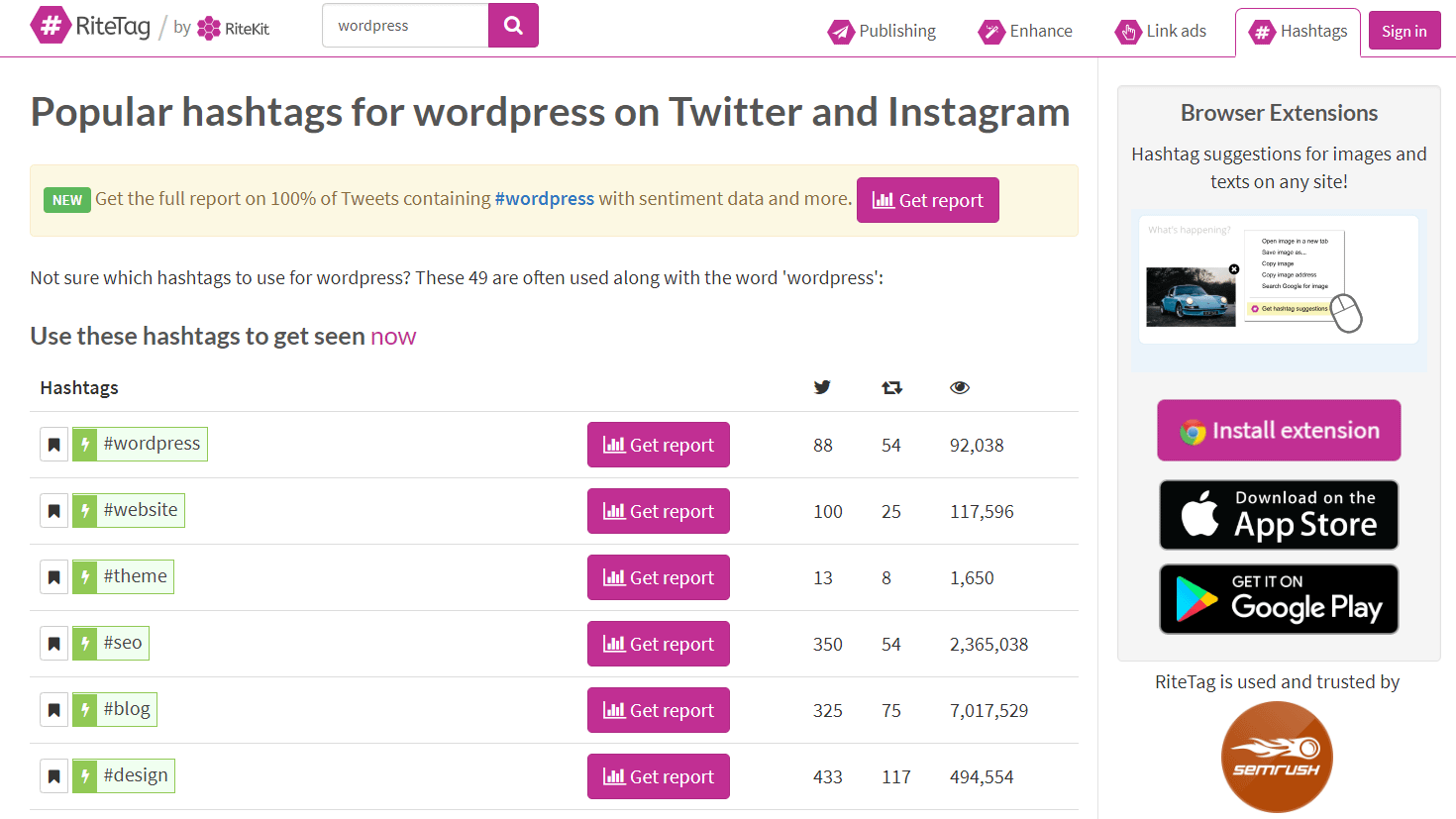 Signing in with your Facebook or Twitter accounts allows you to order comprehensive reports on specific hashtags and access RiteTag's new Instagram Hashtag Generator.
RiteTag also offers a browser extension for Google Chrome and apps for both Google Play and iOS, so you can do hashtag research on the go.
9. SproutSocial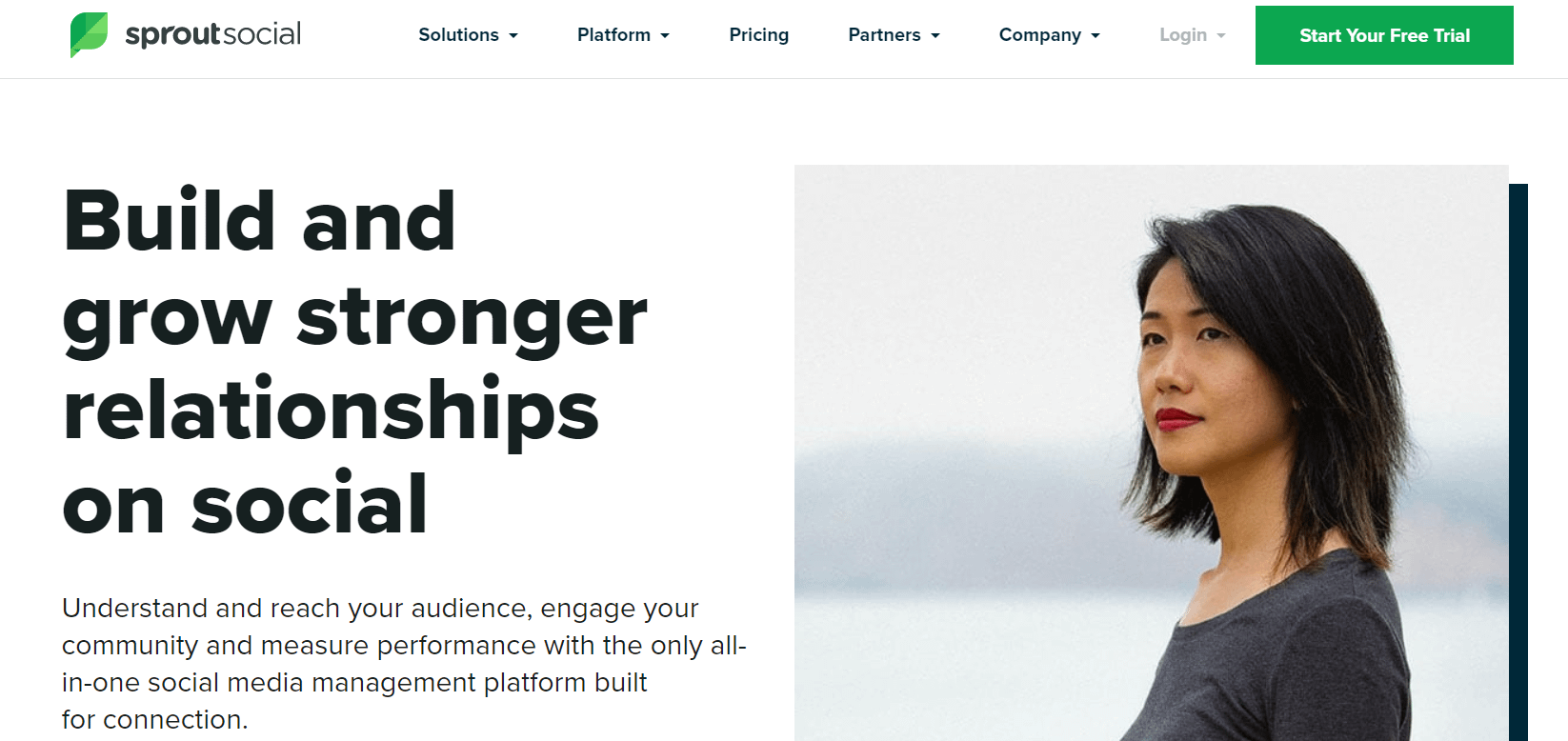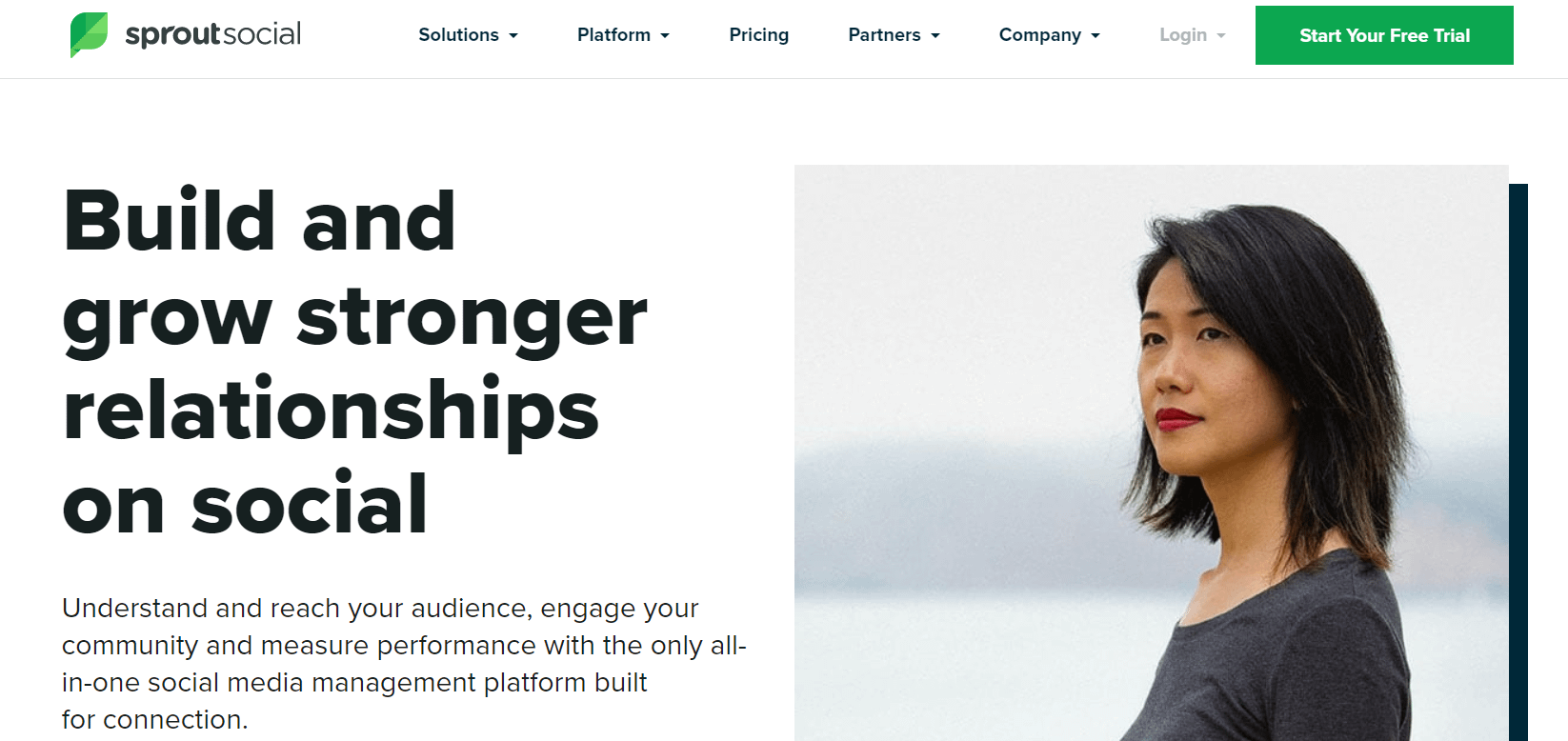 SproutSocial offers a variety of tools to help medium to large businesses manage their social media accounts efficiently. This is one of the few tools on our list that doesn't have a free version, and is in fact quite expensive for small-to-medium sized businesses. However, they provide extensive features to justify the investment.
The Standard plan allows you to connect up to five social media platforms to SproutSocial and use their all-in-one inbox to simplify the management of multiple social profiles. This plan also includes full publishing and scheduling capabilities, monitoring tools that allow you to study relevant profiles, keywords, and locations, and a variety of CRM tools. You can access SproutSocial through their website or their iOS or Android apps.
Price: $99 per user per month for the Standard plan. Larger businesses can invest in the higher tier plans at $149/user/month or $249/user/month. You can see more about all of the plans on the SproutSocial website.
10. Revive Old Post


Our very own Revive Old Post plugin makes it easy to automate social media sharing of articles from your WordPress archives. You can use it to share articles from your WordPress archives to your Twitter and Facebook accounts, automatically share new posts when they're published, and add customized hashtags to automated social media posts. You can also customize what content is shared by excluding specific articles or categories.
Revive Old Post is fully integrated with Google Analytics and is compatible with a variety of link shorteners.
Price: You can get the free version from WordPress.org, or you can purchase one of our pro plans to automate your social media marketing more effectively and on more platforms, including LinkedIn and Pinterest. Pro plans come at $75, $149, and $299.
Final advice on choosing the right Twitter tools
The right Twitter tools for you will vary based on your goals for the social media platform and how much money you're willing and able to invest in those goals. At the bare minimum, we suggest using RiteTag to find appropriate hashtags for your posts and the free version of Revive Old Post to automatically share your WordPress content.
The post 10 Twitter Tools to Simplify Twitter Marketing and Boost Engagement appeared first on Revive Social.