Looking for simple Instagram tips to make your life easier? If you find yourself doing the same things over and over, it's time to automate them!
Whether you want to post Instagram stories faster, get more eyeballs on your branded hashtag, or simply respond to comments quicker, the Instagram tips below will help you get more out of your Instagram marketing.
Getting in front of the right eyes
The first thing you want to do is make sure that your Instagram posts aren't being wasted on an audience who's never going to respond to you. There are a number of easy-to-implement Instagram tips that will help you do exactly that.
1. Use Hashtags in Your Instagram Stories (and Shrink Them)
Instagram Stories
have been around for a while now, and they've become an exceptionally popular part of the platform's appeal. Which means you're probably already using them. And if you are, one of our most crucial Instagram tips is to add hashtags to every single Instagram Story you post.
---
14 #InstagramTips to encourage better and faster engagement
Click To Tweet
---
Users are allowed to add ten hashtags per story, and you can place them in a sticker, in text, or by way of a location tag.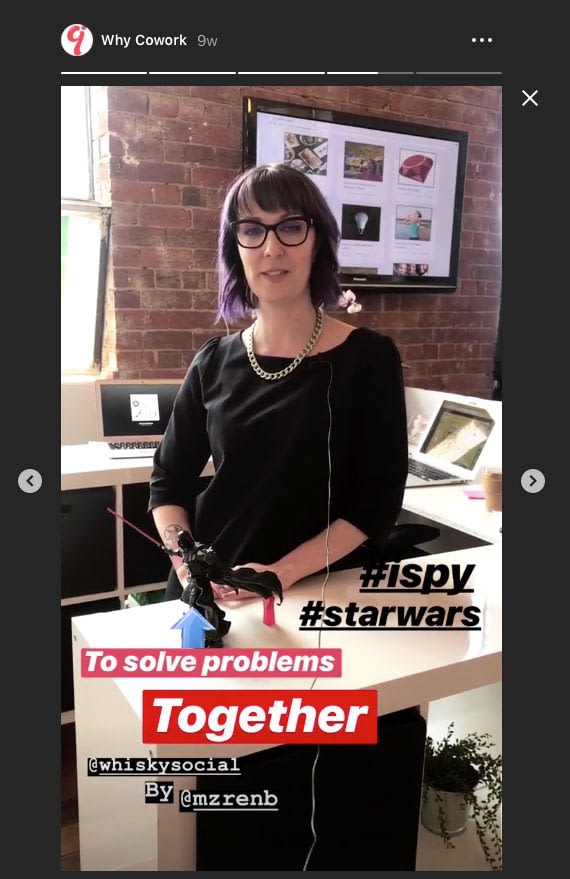 If you're worried about crowding your image, just shrink all of your hashtags down to the point where they're no longer visible. Instagram will still pick them up, but they won't overwhelm the content you're trying to draw attention to.
As with any Instagram story, videos will usually generate more engagement than still images.
2. Research your hashtags
When most people "research" hashtags, they're really just looking to see which hashtags are the most popular. And there's no denying how important that is. But sometimes, you're better off looking for the more relevant hashtag.
Try following some hashtags (you can always unfollow them later). Keep an eye on what kind of content is uploaded under that hashtag. If you're seeing a lot of spam-especially if that spam gets into the "featured" section of the hashtag feed-you're likely barking up the wrong tree and wasting a lot of energy.
Try to choose hashtags that have a healthy amount of authentic posting happening. You can usually identify healthy hashtags when they showcase a wide variety of "featured" images.
3. Know how many hashtags to use
Instagram will allow users to deploy up to 30 hashtags per post. Knowing how many of those hashtags to use can be a challenge, especially if your brand is just finding its feet. If your Instagram account is brand new, one of our best Instagram tips is to all 30 hashtags.
People expect hashtags. You aren't really going to offend anyone if you use them as many times as you can. If, on the other hand, your account has a healthy following, you might be more concerned with some targeted hashtag approaches, so it's possible you'll want to use fewer of them.
4. Don't skimp out on the caption
You've done all this work, selecting fantastic hashtags and ensuring you have a captivating picture—the last thing you want to do is neglect the caption. Your caption copy should be engaging and informative, as all of your best marketing copy is. It can be pithy or sardonic, it can have attitude or be straightforward. But it should never be thoughtless.
Your image caption is your opportunity to tell a brand story, to give the image you're sharing a little bit of extra meaning. And all of the research available seems to show that people really do read the captions. If you write captivating stories, people will be drawn to your content and you'll see more active engagement.
Instagram tips for outreach
There will likely come a point when you feel as though you've done everything you can on your own Instagram account. Your hashtags are firing on all cylinders, your captions are great… and maybe you still aren't getting the growth you want. Once you've reached this point, it's time for a new set of Instagram tips focused on one goal: outreach.
Let's put it this way, in order to be successful on any social media platform, you need to be social. The more authentic you can make that social interaction—depending on what the voice of your brand allows—the better.
But in order to successfully hack Instagram in any kind of meaningful way, you need to start reaching out and creating a network of followers and supporters.
5. Find your influencers
It's difficult to have a discussion about social media of any kind without talking about social media influencers. The term itself is so common that it's become cliche and meaningless. But the truth is that you're going to want and need influencers.
Simply put, an influencer is someone who has a broad, powerful, and loyal following (that is, a following that they can influence). For example, check out fashion influencer Margaret Zhang below. A simple post to her Instagram account gets over 15,500 likes.
Finding influencers to partner with your brand is one of the most potent ways to increase your reach—and in most cases, it won't cost you anything but a little bit of outreach (maybe some free swag from time to time).
That's why influencers are so sought after. The trick—and the way to hack Instagram—is that you want to find an influencer that meshes well with your brand, either in follower demographics, location, or niche.
6. Interact with influencers
If your Instagram account is just getting started, you might not have enough juice to get on the radar of your ideal influencers. That's okay. You can still incorporate that influencer into your marketing simply by commenting and interacting.
The comments section on Instagram is often overlooked. But those comments are open to the public (depending on the account privacy settings), and there are a significant number of eyeballs looking at the comment feed of your favorite influencer.
The trick—the way to hack Instagram, if you will—here is to be authentic and interesting. Transparent sales attempts will cost you engagement, and meaningless two-word comments such as "great photo" will do the same.
Add to the conversation like a normal human being might and you're in a much better position to gain engagement.
7. Encourage a takeover
Social media moves fast and if you're static it's easy to get left behind. That's why one of our favorite Instagram tips is to host a takeover on your brand account once in a while.
During these takeovers, someone other than the usual personality will take control of the Instagram account for a duration of time. A common example involves an influencer taking over an Instagram brand account for a day or a week.
For example, check out how model Chrissy Teigen and Becca Cosmetics took over Nordstrom's Instagram account for a day.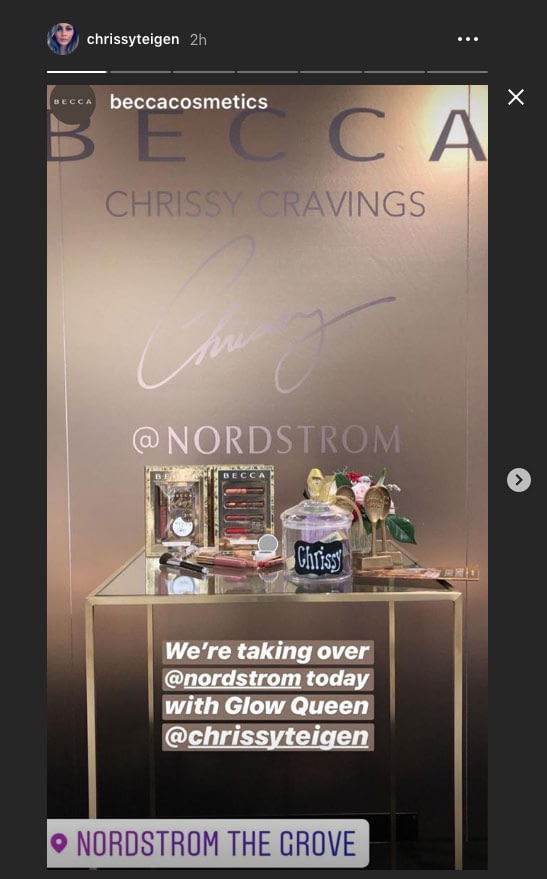 Having a guest editor, as it were, is a fantastic way to ensure things stay interesting while simultaneously increasing your reach to a more diverse audience. This method to hack Instagram is sometimes taken a step further, in which a fictional entity (such as a character from a movie or television show) will take over a brand account and completely change the brand personality for a few days to a week—generating plenty of interest and views.
Synergize your strategy
One of the strengths that Instagram offers as part of your marketing strategy is that you can very easily build a web of engagement that will become a self-reinforcing traffic machine.
8. Use your description URL wisely
Every Instagram profile is given a space for a short bio and, within that short bio, a live URL link. When you're filling this out for the first time, you're probably going to automatically put your homepage URL in this link. That's what's expected. But it might not be the best move.
One of our best Instagram tips is to try changing up your URL link every couple of weeks. Use it to link to your liveliest and most impressive content. And use that link to bolster the marketing message you're trying to convey with that week's photo and video posts.
Alternatively, create a landing page for your URL. Tools like Linktree can help you easily set up pages that include all your most important links.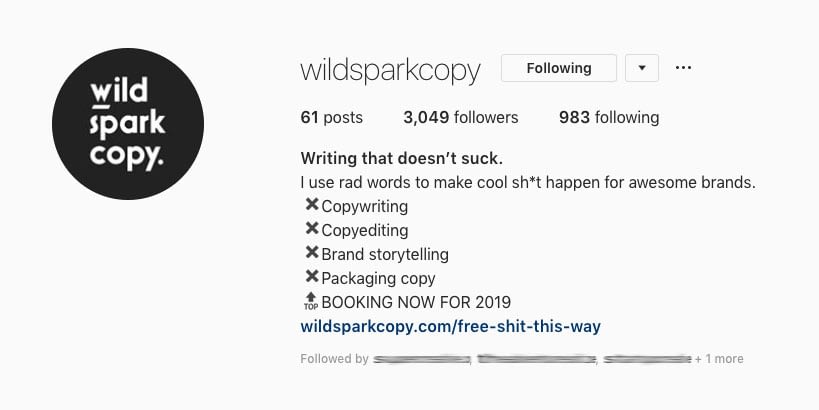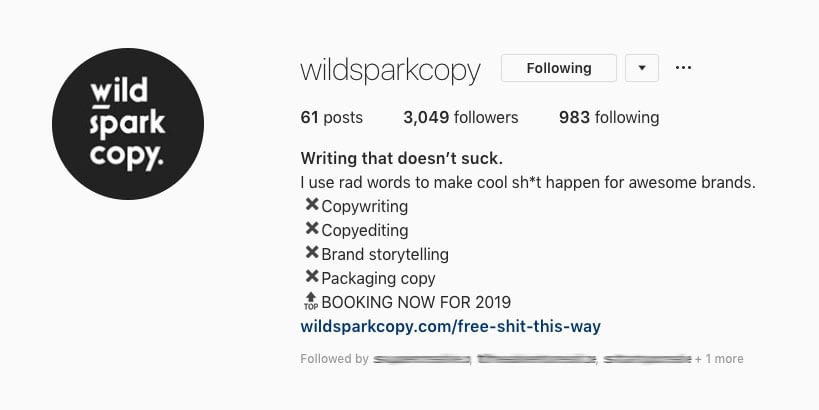 9. Make the most of branded hashtags
If your footprint on Instagram has begun to mature, it might be time to start thinking about branded hashtags. These are hashtags you design specifically to point people towards your brand and messaging.
Once you've decided on some branded hashtags, you can leverage those hashtags through other marketing channels (billboards, Instameets, radio ads, and so on) in order to create some synergy between them. Using those custom hashtags to promote your marketing goals is one way to hack Instagram for improved growth beyond only social media.
10. Create a cohesive experience
Instagram is an innovative social media app. Currently, there are so many ways to post content: photos, videos, stories (not to mention videos in stories and videos in standard posts). It can be easy to get lost in all of those possibilities. But it's important to have a cohesive strategy that utilizes the best Instagram tips and to use each Instagram asset to push users to create more engagement.
For example, when you create a new post you should also create a new Instagram story to push your users towards engaging with that new post. An Instagram video that also gets in on the action, driving people to that post, couldn't hurt.
In other words, it's helpful to determine where you want your users to end up and then use every Instagram asset you have to strategically drive your followers there.
11. Tell people where you are
There's no marketing like local marketing. That's why one of the best Instagram tips is simply to use one of the tools that Instagram makes widely available: locations.
If your brand is more interested in gaining a local following than a national one, be sure to add your location to all of your posts (and make sure that it is accurately local).
More than that, you can always seek out followers and influencers based on their location. If you're a business or brand focused on the local scene, interaction or a partnership with a local influencer will be your best option. Instagram has many tools available to search by location or to better make your location known to your followers. These tools can help you focus your energies on making a local impact for your brand.
Instagram tips for automating tedious tasks
Keeping up with everything Instagram, even for one brand account, can be a Herculean task (though it might feel more Sisyphean at times). Many marketers, therefore, rely on automating as much of the process as possible.
These clever automation strategies hack Instagram in a way that frees you up to think more deeply about your big picture strategy without losing sight of what's happening on a day-to-day basis.
12. Scheduling posts
Instagram hasn't always been an easy social media platform on which to schedule your posts, which has lead to many marketers simply giving up and doing things manually. These days, however, there are several tools (such as Hootsuite, Later, or Schedugram) that allow you to compose and schedule your future Instagram posts.
This means you can get client or brand approval in advance and schedule your posts in sprints instead of on a daily basis. It's much easier to see (and maintain) your overall Instagram strategy when you schedule bulk posts all at once. You can also save yourself quite a bit of time by doing it this way and be sure to schedule your posts for optimum time windows.
For the best Instagram scheduling tools, check out The 6 Best Instagram Planners for Scheduling the Perfect Feed.
13. Responding to comments
As with any social media platform, it's possible that certain posts are going to generate a significant amount of engagement—more, perhaps, than you're prepared for. And a good deal of that engagement will be, well, mundane.
At this point, you might be tempted to hack Instagram in a way that is not exactly condoned by the social platform's terms of service. There are many automation tools out there that help create a "bot" that can answer questions and respond to comments.
Instagram is a social media platform that seems to really want to foster an authentic experience, and these bots run somewhat counter to that. Now, that doesn't mean you shouldn't use bots. But it does mean that you should be careful and understand precisely what it is you're doing. The best Instagram tips in the world won't help if the platform penalizes your account for spammy behavior.
There is one way you can hack Instagram to reply to direct messages faster: quick replies. ICYMI, Instagram recently updated its Instagram Direct interface for businesses accounts. Along with new sorting and filtering abilities, you can now create quick replies for all the questions and comments that you commonly receive. They're pretty much like canned responses, which you can use in a click.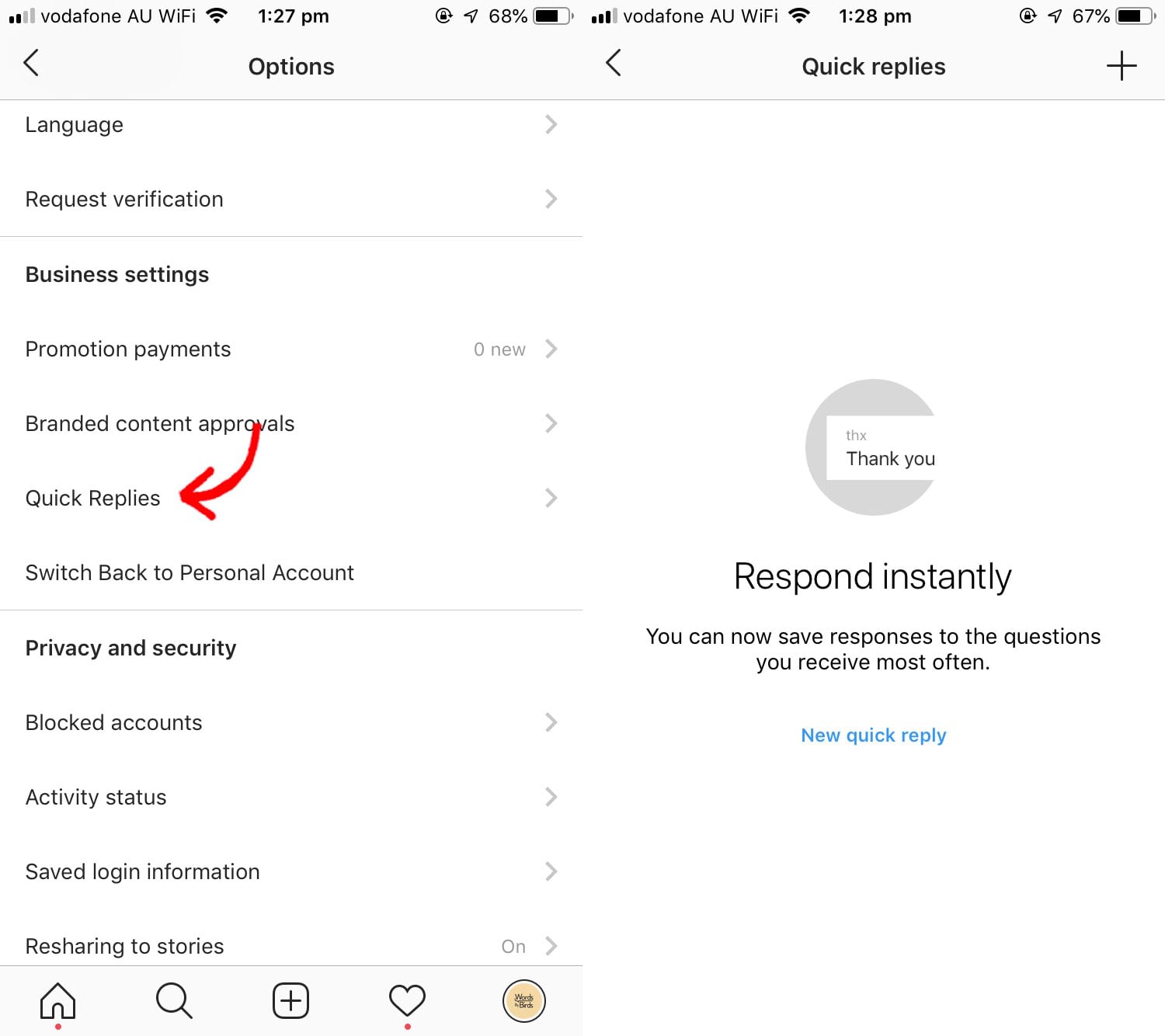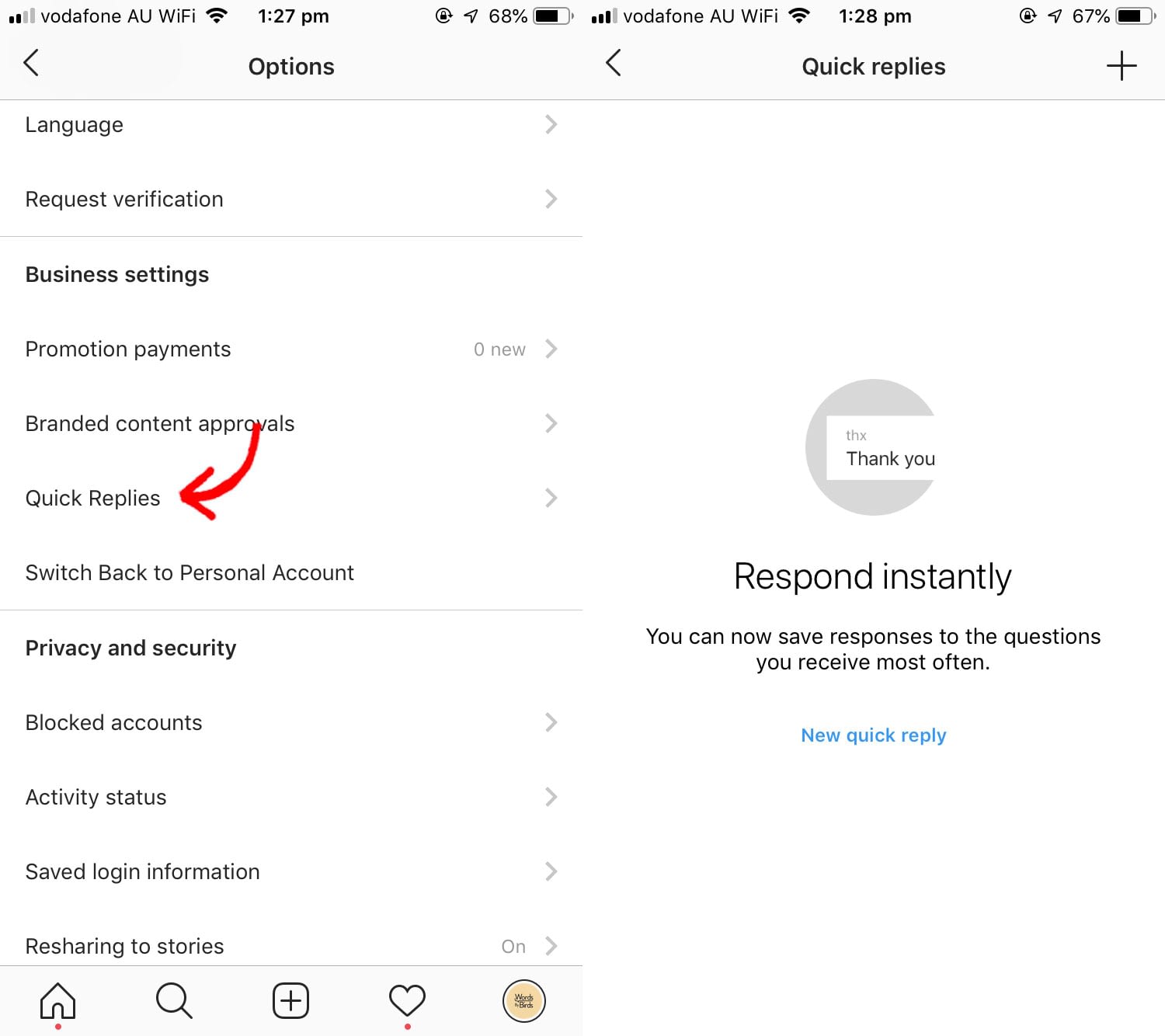 14. Automating story creation
Hopefully, your strategy involves creating a story or two every time you post to Instagram. But that in and of itself can become quite tedious. If you're using a tool to schedule Instagram posts, you might also want to use a tool to schedule your Instagram stories.
Unfortunately, that might not always be the same tool. Many marketers use Buffer to schedule their Instagram stories, but you'll have to look into your own tools to be sure you can schedule both posts and stories. When you're able to schedule your story, you can easily augment any Instagram posts you're already slated to release.
A note on automation: There are many tools for Instagram automation, such as MeetEdgar or Zapier. But this type of automation is always a risk. You want to make sure you know the Instagram terms of service inside and out before committing to an automation course of action.
Use these Instagram tips—but remember the human touch
For many brands and marketers, Instagram is some like an elusive crown jewel—or, perhaps a wily nemesis. No matter how much work you put in, your engagement seems to go nowhere.
There are some simple Instagram tips—we often call them hacks, but really they're just best practices and useful advice—that can help put your brand in front of the right eyes. After all, Instagram is incredibly saturated with brands trying to do exactly the same thing you are.
---
Instagram is saturated with brands, but with the right #InstagramTips you can build a successful strategy
Click To Tweet
---
Success means admitting that there's no single Instagram tip to find instant success. Instead, the most successful brands will leverage intentional strategies (even if they call them "hacks") to systematically grow their Instagram follower base and engagement profile.
The post 14 Instagram Tips to Encourage Better and Faster Engagement appeared first on Revive Social.