Social media is an important part of any online marketing strategy. However, because popular platforms such as Facebook and Instagram are always evolving, it can be difficult to stay on top of the latest trends and updates. New Instagram features are worth paying attention to, though.
Instagram presents a huge marketing opportunity for businesses. Consider that the social media channel now has over one billion monthly users, with nearly 40 percent of them checking it multiple times a day. What's more, the majority (60 percent) of Instagram users use it to seek out and discover new products.
In this post, we'll discuss five of the newest Instagram features, explain why they're beneficial for marketers, and provide tips for how to use them. Let's get started!
1. 'IGTV' support for horizontal videos
Earlier this year, Instagram released an update that let creators to publish preview clips of their IGTV videos on Instagram feeds. This one change caused views on the platform to increase by approximately 300 to 1,000 percent.
One of the benefits of IGTV is that users can share longer videos (up to 10 minutes for regular users or up to one hour for verified users) than Instagram Stories. However, a shortcoming was that it only supported vertical videos. While okay for short clips, vertical isn't ideal for long-form content.
Fortunately, Instagram recently announced it now supports landscape videos. This means marketers, businesses, and creators can share videos straight from their phone – and viewers can easily consume this content without leaving the app. What's more, it arguably provides a better viewing experience, as videos can be watched in full-screen by turning the device sideways: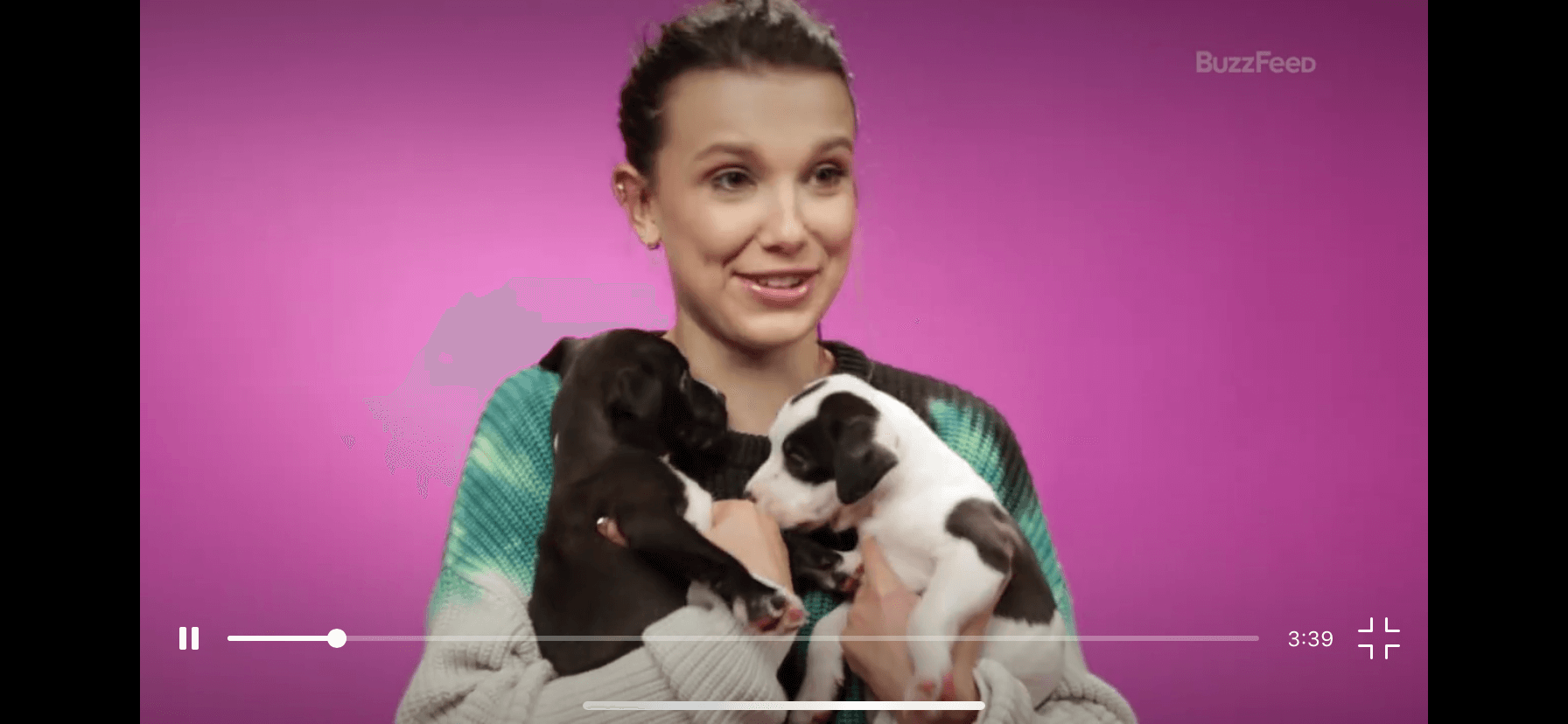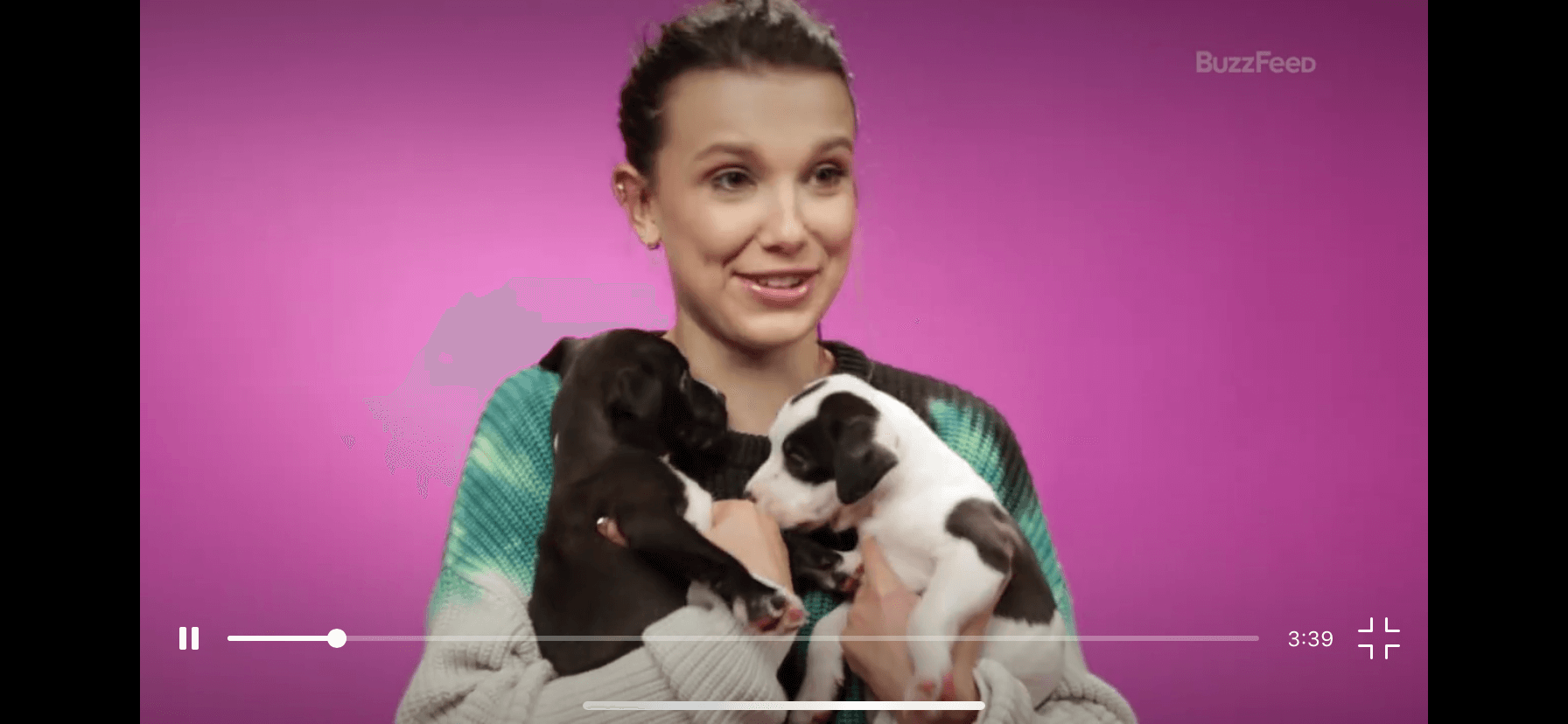 Instagram videos present an opportunity for marketers to increase reach and engagement. As far as content types go, videos get the most interaction (over 20 percent more than images and nearly 19 percent more than image carousels). So, uploading IGTV videos and promoting them on your feed and Stories (accounts with over 10,000 followers can use the 'Swipe Up' feature) is worth considering.
To upload an IGTV video, click the IGTV logo on the top-right corner of your Instagram feed. Next, tap the + ('plus') symbol. After you choose a video, tap Next. You'll then be prompted to select a cover photo. After adding a title and description, you can choose to Post a Preview and Make Visible on Facebook. Hit Post and you're done!
2. New options for enhancing and promoting Stories
Of course, video is huge for Instagram – particularly Instagram Stories. In fact, 500 million people use Stories every day, and one-third of the most-viewed Stories come from businesses.
Instagram Stories are a great way for brands to promote products and connect with audiences in unique ways. They also offer a variety of stickers you can add for a range of purposes. For example, you can:
Use the Countdown Timer sticker to build anticipation for a product release or event.
Tag and mention other accounts to cross-promote.
Use hashtags to be found in Discovery.
Add polls, surveys, and quizzes to spark engagement and interactions.
Add music and GIFs to make posts more entertaining.
To include them, tap Your Story in the top left of your Instagram feed, and take or upload the picture or video. In the top right-hand corner, tap the square, sticky note icon:
Brands with an Instagram business account can also run ads on their stories. You can do this through your Facebook Ads Manager account, which Facebook offers plenty guidance on:
If you already have a Facebook Ads account connected to your Instagram, this process is even easier. Just tap the three dots in the bottom right of your published Story and click Promote.
3. A donation sticker
In addition to the aforementioned Story features, Instagram recently introduced a Donation sticker. This feature lets brands promote the charities of their choice and encourage users to donate.
Viewers can click directly on the sticker and make a donation with no transaction fees. They are also able to share the Story with their own followers to further help spread awareness.
This is great for brands that want to use their platform for social awareness initiatives and raise money for meaningful foundations. According to research, 30 percent of nonprofits use Instagram to raise awareness and money. Also, 64 percent of consumers say having shared values with a brand increases trust.
To get started, take an Instagram video or photo, navigate to the sticker icon, and click the Donation sticker. You can then search through the list of foundations and nonprofits you want to support. The list includes any foundations you follow, as well as those supported by your followers: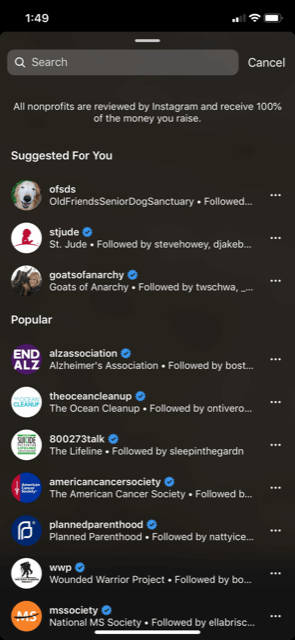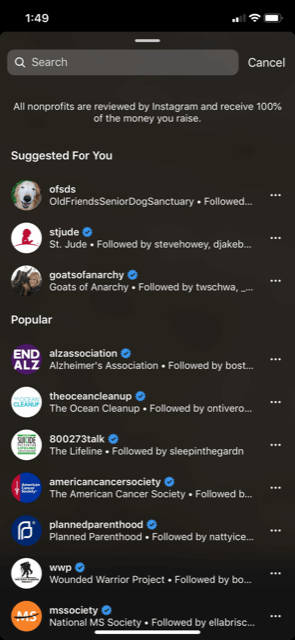 Once you choose a foundation, it will prompt you to customize the name and color settings. After it's posted, you can view donations by swiping up on the live post.
4. A feature to turn sponsored posts into Branded Content Ads
Influencer marketing has gained notable traction over the last couple of years. Put simply, it's a method for businesses to partner with influencers to help increase brand awareness and conversions among a target audience. Influencers are typically people with a strong social media presence and following, usually in a specific niche.
According to research, influencer marketing is expected to become a $10 billion industry within the next year. Over 90 percent of influence marketing campaigns use Instagram, making this 'niche of a niche' a nearly $2 billion industry.
Now, companies can promote the sponsored Instagram post created by the influencer:
The company can use it as a branded ad, letting them extend the reach beyond their network. In addition to the traffic they get from the influencer promoting the product, they can use the ad to share and promote on their own channel.
This feature also lets brands view the analytics of specific sponsored posts. This facilitates better insight and transparency for measuring the impact and performance of the post.
As with Story promotions, setting up a Branded Content Ad requires you to do it through your Facebook Ads account, which Instagram offers detailed instructions on. Before you're able to create a Branded Content Ad, the creator must share the post, tag your business, and enable you to promote their post as an ad.
5. 'Shoppable' posts with in-app checkout capabilities
What once started as a platform to share pretty pictures on has now turned into an e-commerce giant. 60 percent of Instagram users seek out and discover new products on the platform, so tapping into this potential customer base is becoming vital.
As such, Instagram is making it easier than ever to do by rolling out shoppable posts and in-app checkout features. This update largely benefits influencers, as well as the brands they promote.
Where the influencer once could just tag the company or product, now they're able to directly link to it within the post. What's more, when the user taps the tag it will display the name and price of the product: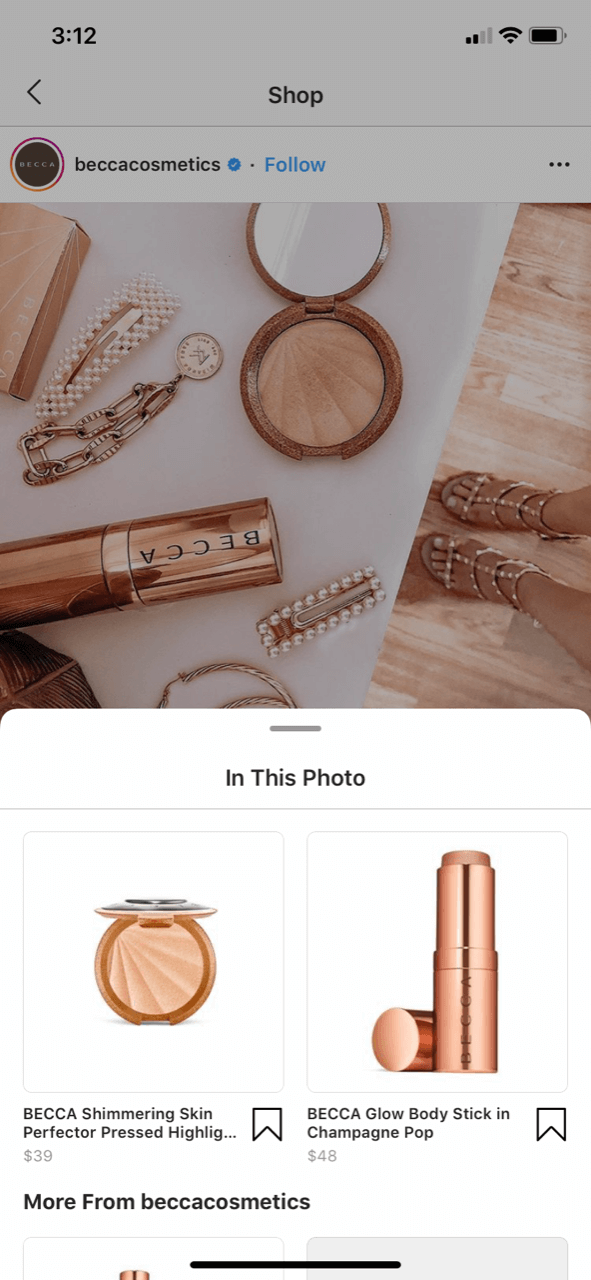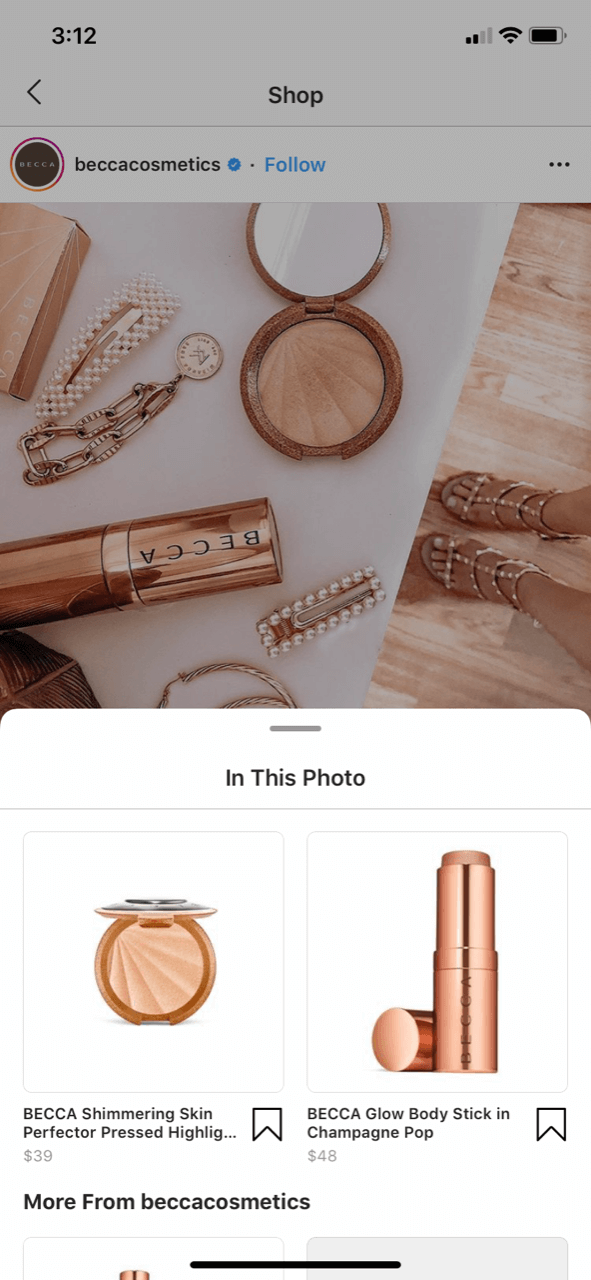 Users would typically be then redirected to the product landing page or company website. This can certainly still be the case. However, now Instagram has introduced the in-app checkout feature. This is great for e-commerce sites (as well as influencers) by making it easier to convert viewers into customers.
Influencers can now act, essentially, as direct salespeople for certain products and brands. Plus, they don't lose visitors on their account by redirecting them outside the app.
It's worth noting that accounts must meet certain requirements in order to use the shoppable tags feature. Also, there are certain payment settings you should make sure are in place. However, the process can be tedious. For example, if your current Facebook Page is on the Message to Buy payment option, you'll need to create a new Facebook Shop and choose a different payment option.
Once you properly connect your business account to your Facebook Catalog, you can submit your profile for review. To do this, go to your Instagram profile and tap the hamburger menu icon in the top-right corner, then select Settings > Business > Shopping on Instagram. If you're approved – which may take weeks – you'll be notified with follow-up instructions.
Finally, while a company offering both services and products could be approved, shoppable posts are currently only available for tangible products.
Conclusion on the new Instagram features
To keep your social marketing strategy fresh, you need to stay updated on the latest features and updates. Many of the new Instagram features let marketers create content that can improve engagement, brand awareness, and audience reach.
Do you have any questions about using these new Instagram features? Let us know in the comments section below!
---
The best way to keep your #SocialMediaMarketing strategy fresh is to pay attention to the latest features and updates on platforms like #Instagram
Click To Tweet
---
The post 5 New Instagram Features Brands Need to Know About appeared first on Revive Social.