Broadly speaking, there are quite a few ways you can go about YouTube video marketing. Outside of paid-for campaign strategies, building up your content offerings is another viable option. However, choosing the types of videos to create and showcase can cause you some 'decision paralysis.'
The ubiquity of online video can be a blessing and a curse. Fortunately, there are some solid examples of what has worked well in the past for businesses experimenting with different YouTube video styles.
In this article, we'll provide some statistics that showcase the power and value of YouTube marketing. Then we'll showcase five different types of videos your business should consider making. If you're ready for your close up, let's roll the cameras!
Everything you need to know about the value of YouTube video marketing
Before we dig into a YouTube video fest, it's important to establish an understanding of content marketing. Let's look at how this kind of marketing strategy differs from others, and where video comes into the mix.
First, let's acknowledge the impact on overall business. A recent study by Wyzowl found that video has directly helped to increase sales for 80 percent of video marketers. This may not be surprising when you consider how highly sharable video content is online.
In fact, YouTube viewership in the United States is projected to hit 210 million by 2022. As such, it's not just popular, it really is at the top of the content heap. In fact, consumers have said they are twice as likely to share videos with friends as they are to share other kinds of content.
Five kinds of YouTube videos every business should try creating
With the above in mind, it might be helpful to beef up your YouTube video marketing skills. There are quite a few different kinds of videos you can produce. To help you out, we've created a list of five video styles you should try to create.
1. Educational videos
Sometimes called 'explainers,' educational videos can be leveraged in many ways. For example, you can use educational content to help your customers learn how to better use a product or service.
Explainers can be a good opportunity to address any pain points your customers might have. It can also be an approachable way to acknowledge something about your business that might not be so straightforward. In this regard, a video from you can also help build trust with your audience.
While explainer videos can be a fun way to address your customers, it can have a pretty wide reach as well. In fact, according to Wyzowl, 96 percent of people have watched an explainer video. Those who were surveyed said they chose to watch the videos in order to learn more about a product or service.
An example of simple, yet effective explainer videos can be found on Stitch Fix's YouTube channel. Specifically, the brand that's known for exceptional personal styling has also been quite good at stylishly explaining their products. When they launched Stitch Fix Kids they also used an explainer video to introduce it.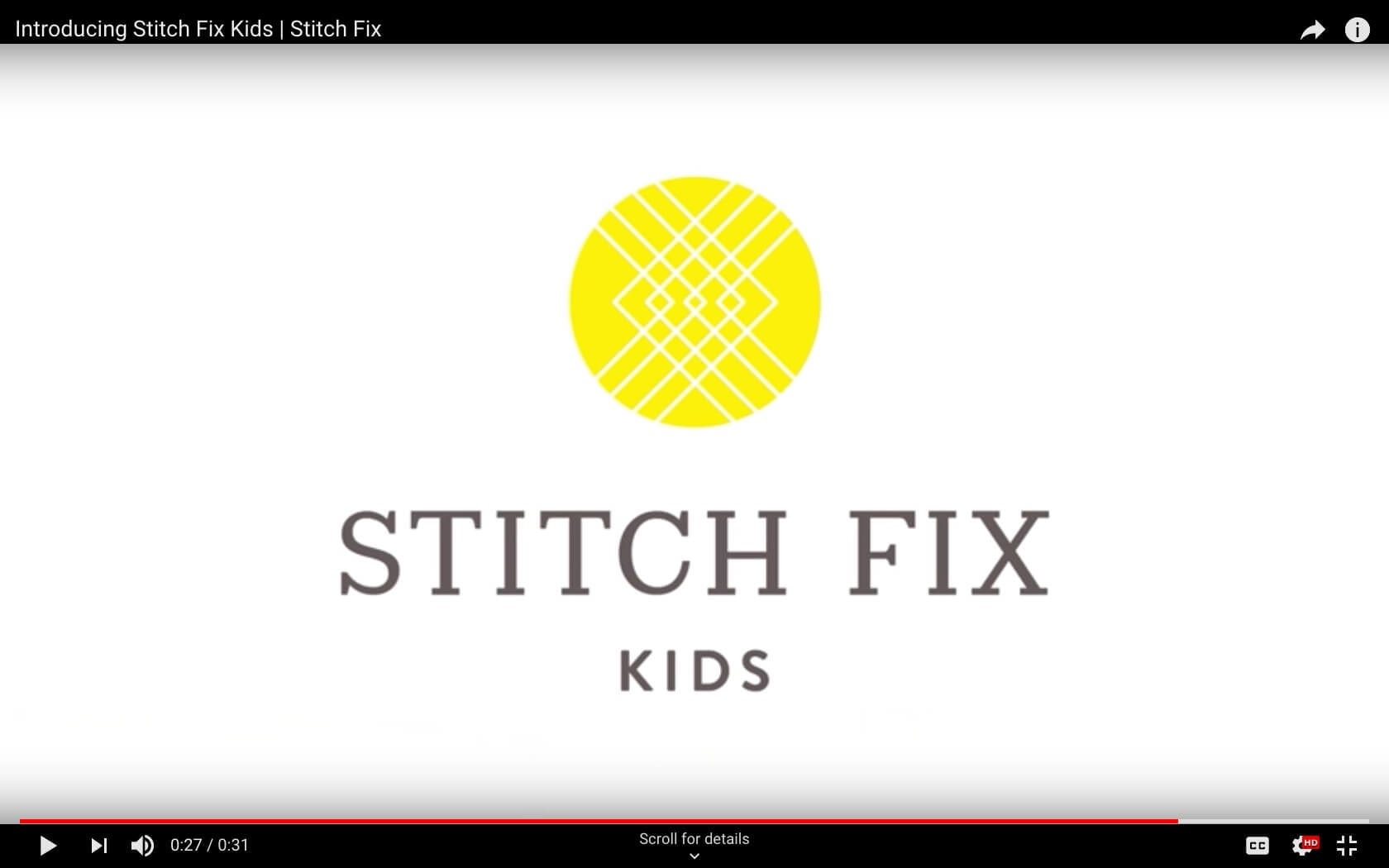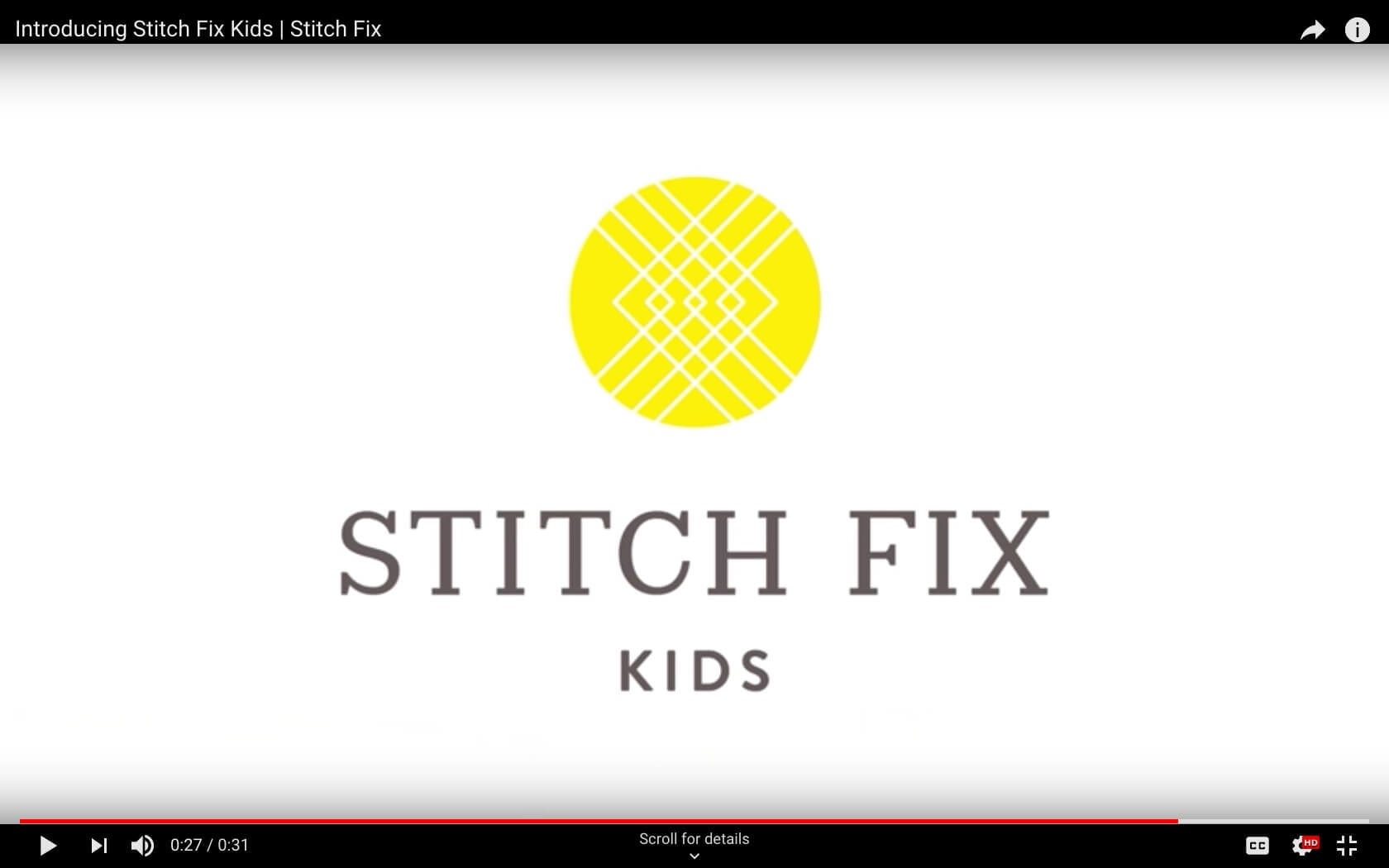 Explainer videos are also (unsurprisingly) the most common type of video. With this in mind, you'll want to make sure your content can compete. Essentially, a well-produced video is more likely to get shared. This means you might need to spend further resources on elements that can boost production values, such as a script, quality equipment, and actors if needed.
2. 'How-to' videos
Similar to explainers, a good how-to video can be incredibly valuable. Users tend to search for how-to videos they need right at that time. For example, being able to watch someone fix a broken door handle while you're sitting with your toolbox can be very helpful.
Videos that quickly demonstrate how to cook something are one model to explore for an approach to maximizing value. Thanks to the magic of video editing and the hyperlapse technique, you can cram more content into less time and still create an effective video this way. For example, Buzzfeed's Tasty channel has mastered this style: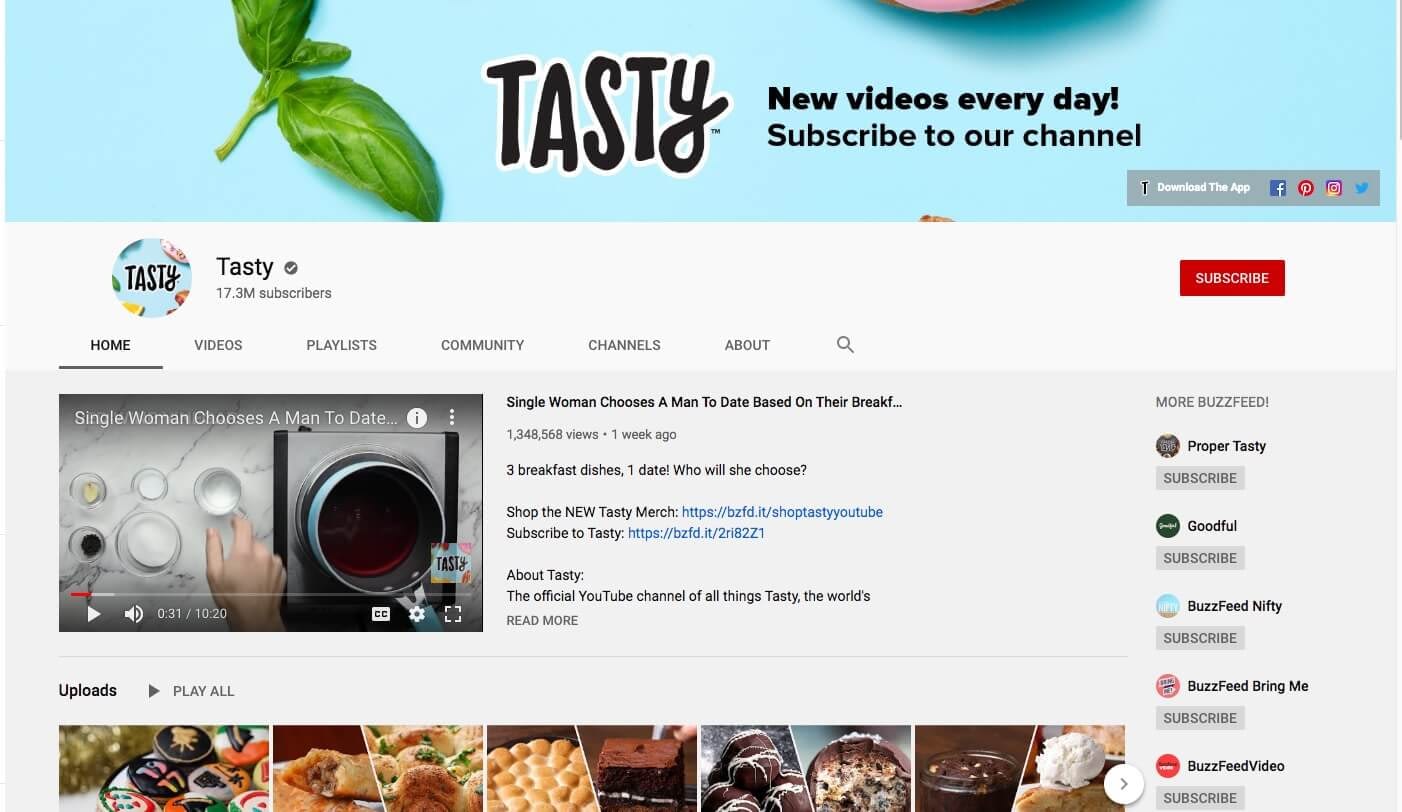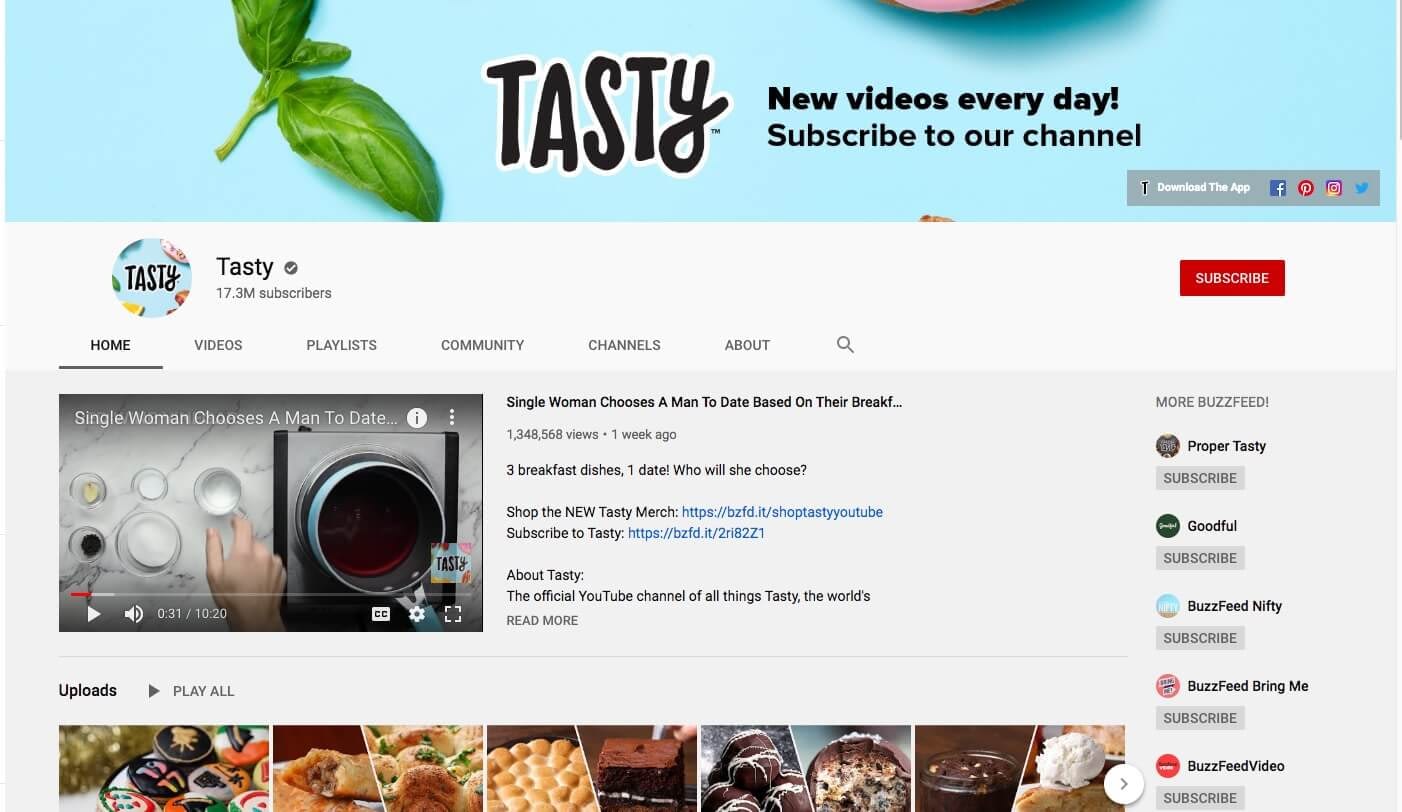 With 17.3 million subscribers, Tasty viewers can't get enough. The videos saturate social media and are easy to share when you're hoping to inspire someone to cook for you. Of course, there's a bit of skill involved to get it right.
Some time-lapse how-to videos use special cameras mounted above a work surface. This can be done at home without a huge production crew, you'll just have to get creative. Fortunately, there are many time-lapse apps available for both Android and iPhone.
Finally, even if you know how to change a tire with your eyes closed, it's always a good idea to script your video before hitting the record button. Regardless of how it's produced though, a helpful how-to video is definitely a YouTube video marketing style that's seen success.
3. Product demonstrations
Recording a product demonstration can be a fun way to help customers learn about your product. If you're worried about poor reviews because of user error, this is one way to hopefully mitigate them. It can also help you market products that have otherwise unique applications.
Frida, the company that markets a product called the NoseFrida, took this approach with their 'snotsucker':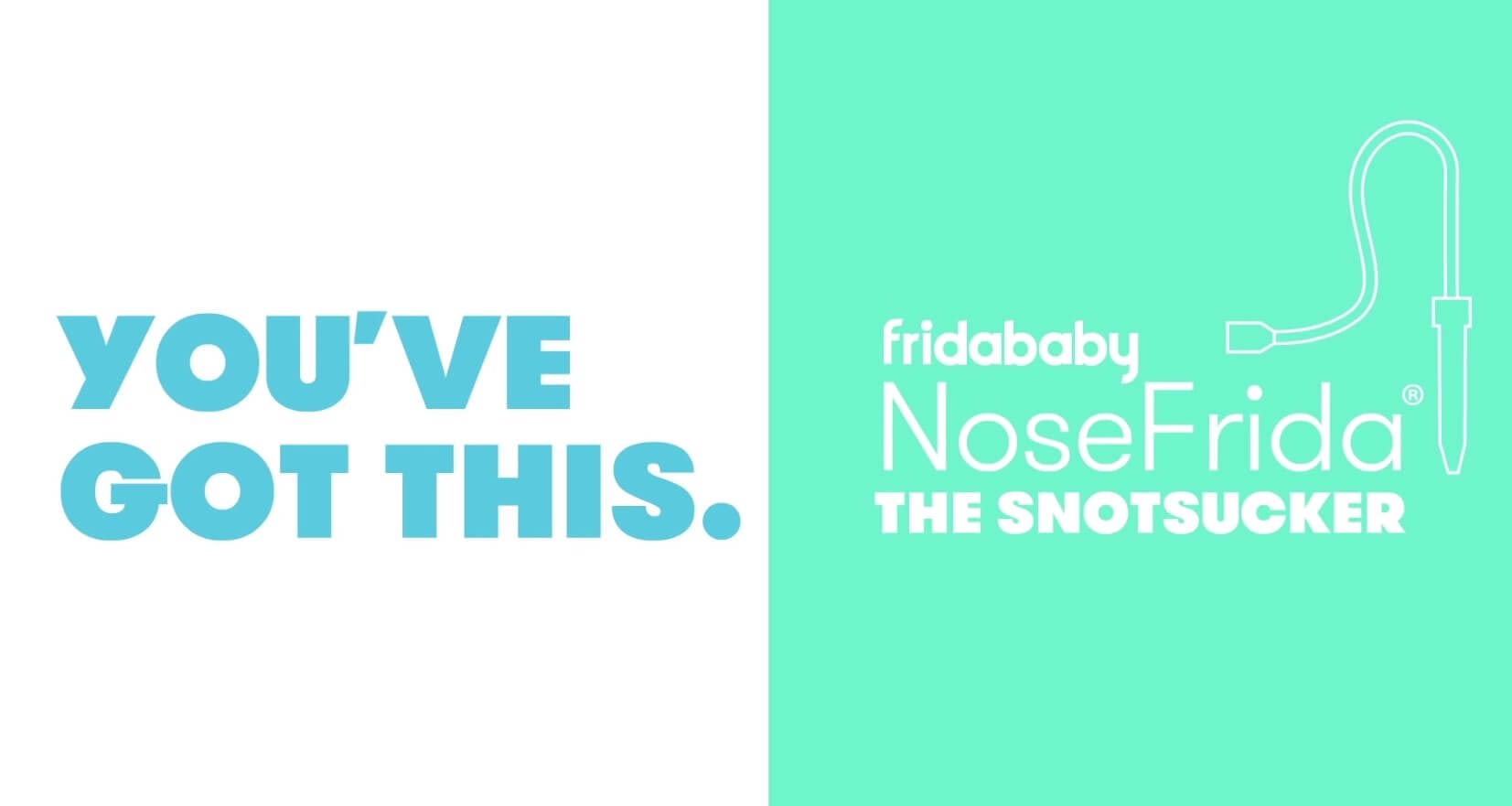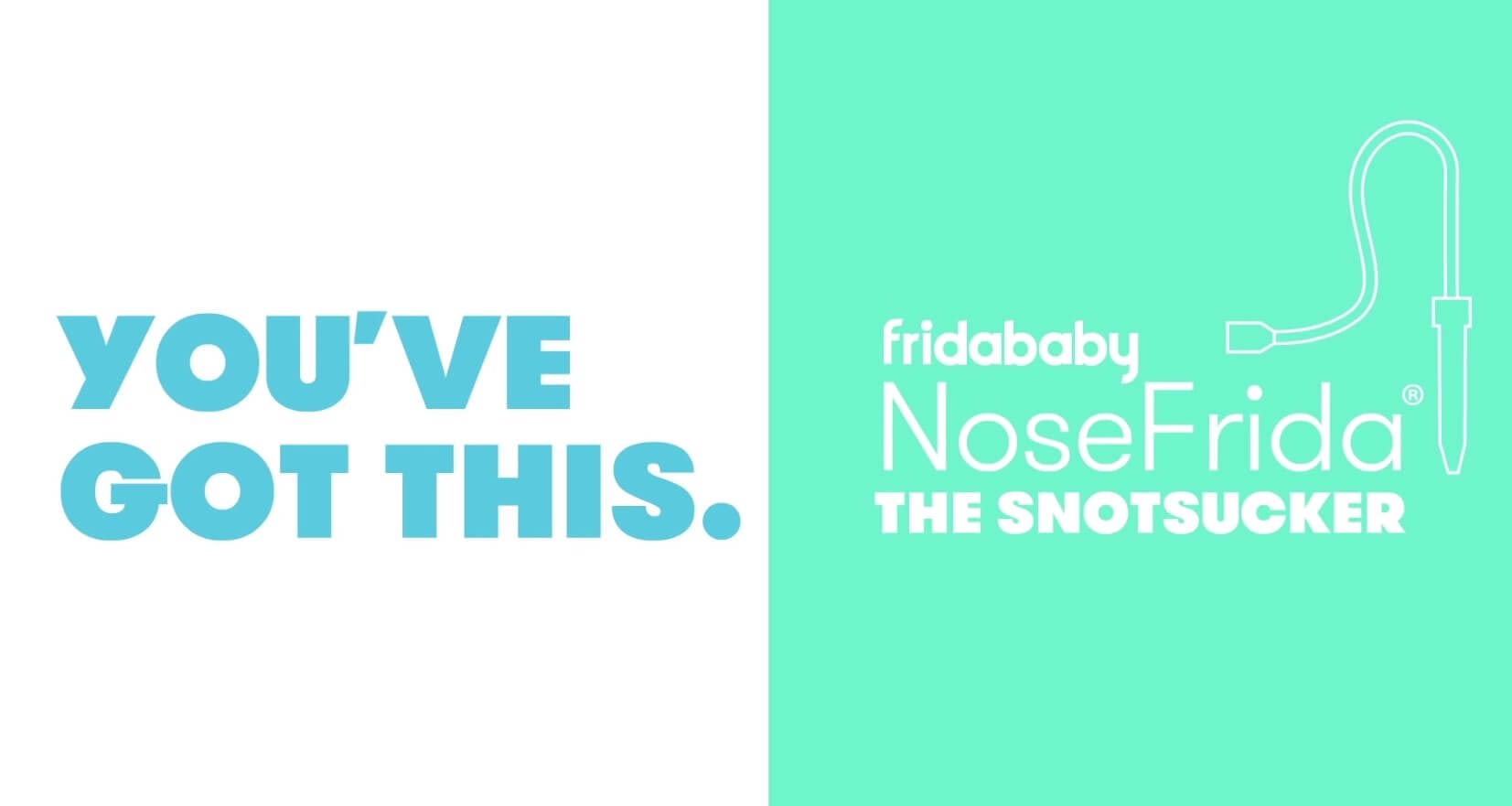 They produced a short, animated video to demonstrate how the NoseFrida worked, and to dispel some myths surrounding the 'yuck factor' of the product. The video clearly orients the user to all the important elements of the product and addresses concerns about hygiene and germs.
Like with some of the other video styles we've covered, there's always the option to take the animated route. There are quite a few user-friendly apps that can help you create animated demonstrations – Powtoon and Animaker are just two options to check out. This also means you can focus your resources on finding the perfect voice to execute a well-written script.
4. Product reviews
Consumers have come to rely on the availability of online product reviews to make purchase decisions more than ever before. In fact, 89% of 35 to 54-year-olds said they trust online product reviews just as much as personal recommendations from family or friends.
With this in mind, reviews can often help build credibility with consumers. Whether you create a single series, or dedicate all your video content to the genre, the benefits are there. Researchers have reported that 88 percent of video marketers say they get a positive ROI from their video marketing efforts.
Like the other video styles we've covered, there are some best practices to consider when creating product reviews. Let's take a look at a popular review channel. Freakin Reviews has found a niche in focusing on 'As Seen on TV' products: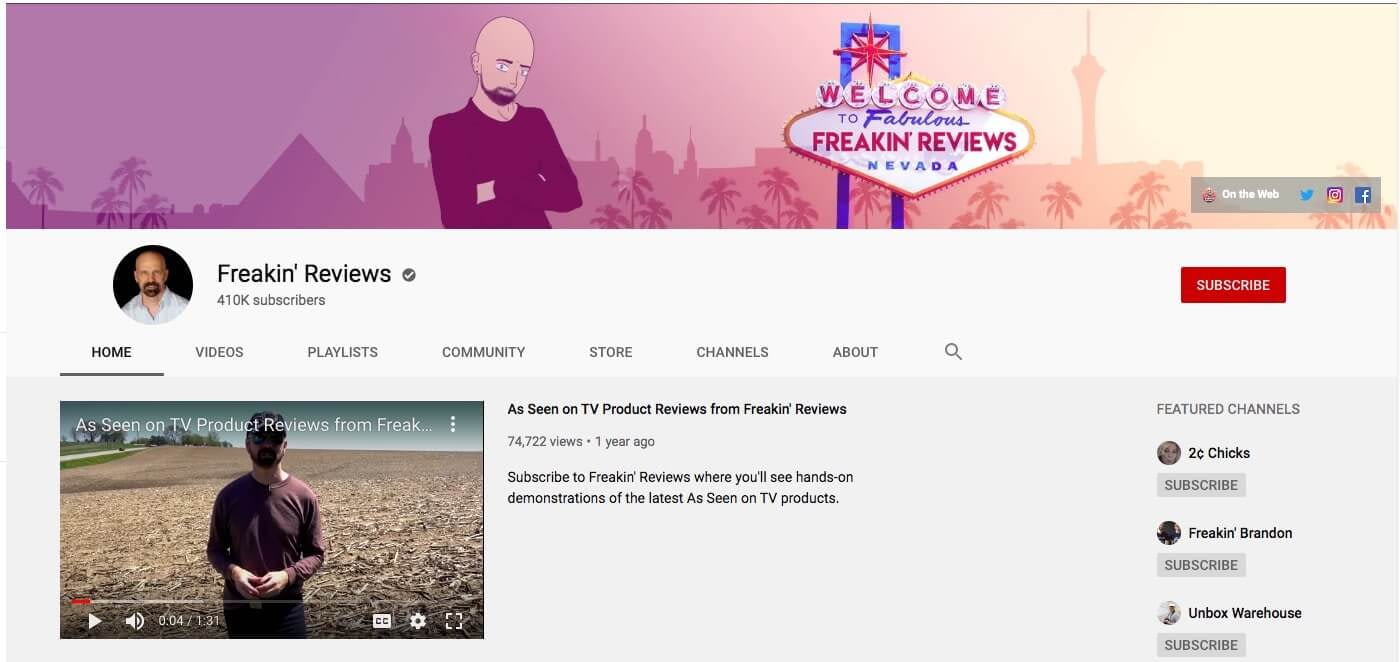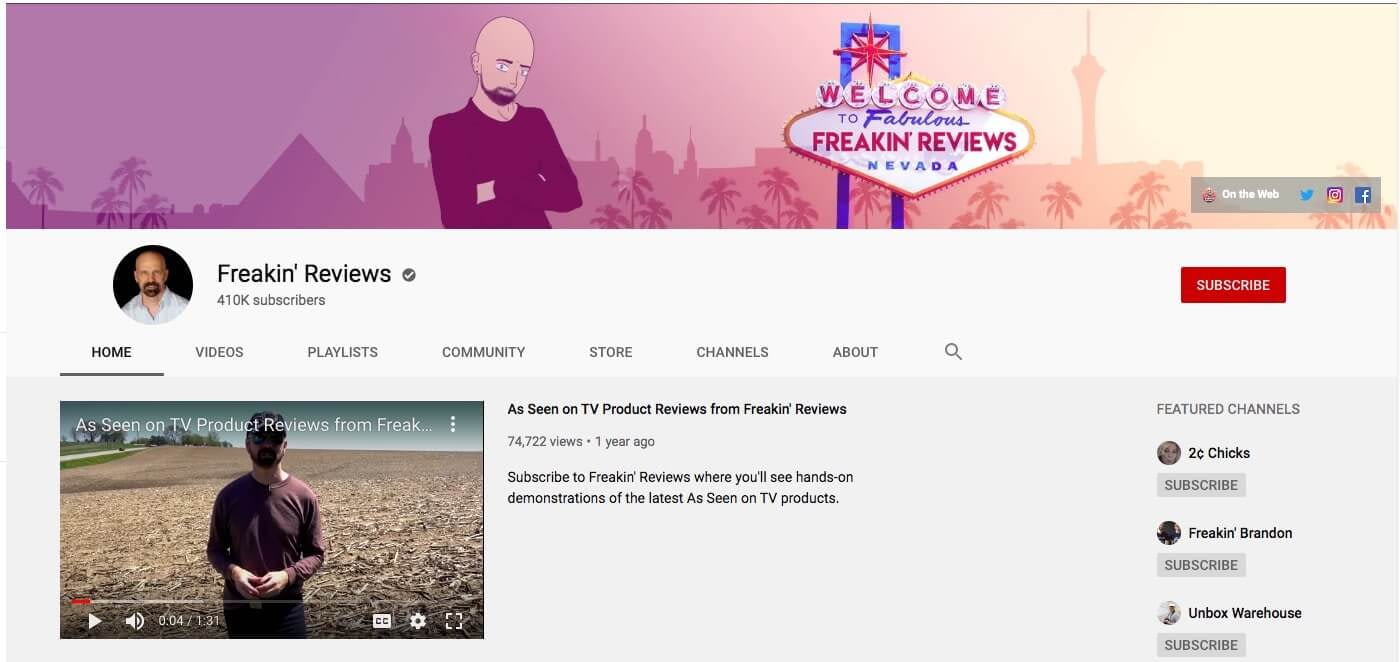 As with most content on social media, there are some best practices that might help you build a successful video marketing channel. For example, you'll want to consider the length of your videos. While the "shorter is better" mantra is typically the 'Golden Rule' of online video, there are exceptions.
Using Freakin' Reviews as an example, many of the videos go far beyond the three-minute mark. It's reasonable to assume that a thorough review might require a longer video. You can handle this creatively though, by considering breaking up longer videos into segments and releasing them in a series.
Another element of product reviews to keep in mind is longevity. Polled consumers note that reviews older than three months just aren't relevant. However, you can prevent content staleness using tools to help you automatically revive old content and give it new life on social media.
5. Interviews
With the proliferation of mobile phones, access to many forms of entertainment seems almost infinite. This means as you set up your YouTube marketing channel, you might want to consider leveraging another popular style of video – interviews. These are another way companies can engage with their customer base online.
Bumble, the location-based social networking, and dating app is a good example. They use interviews in their 'Morning Routine' videos to give customers an inside look at what Bumble employees do: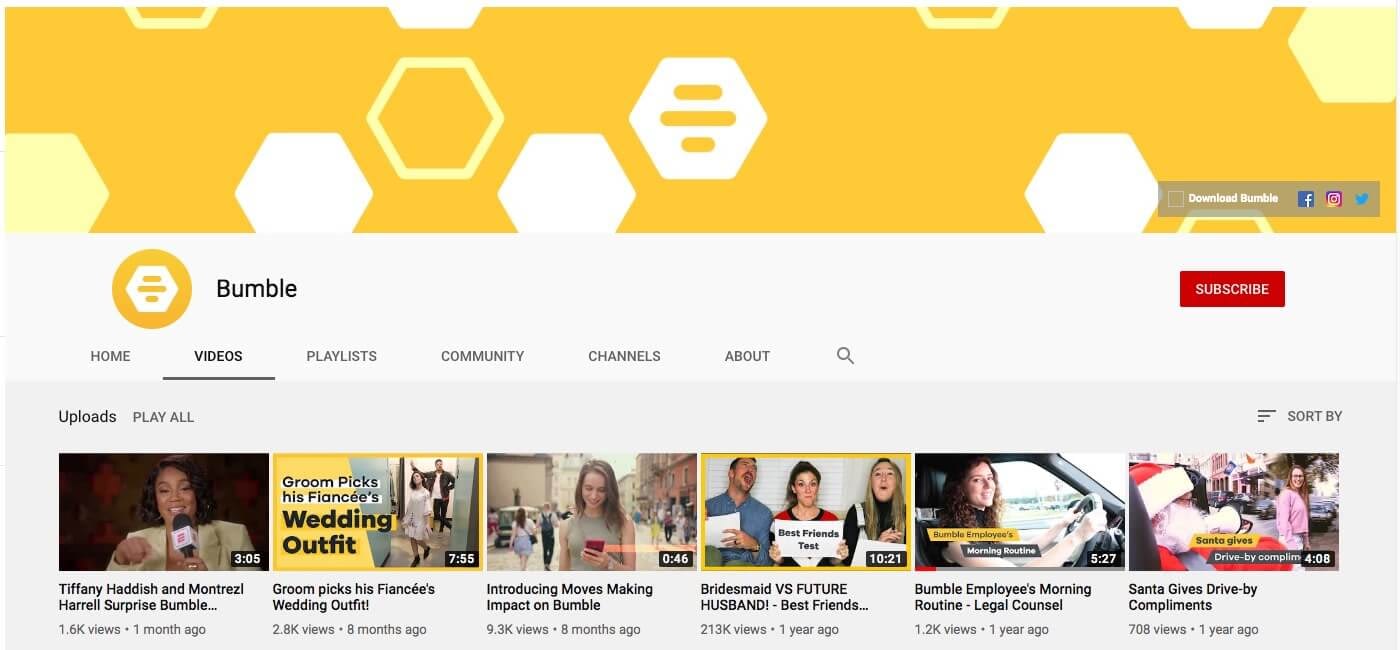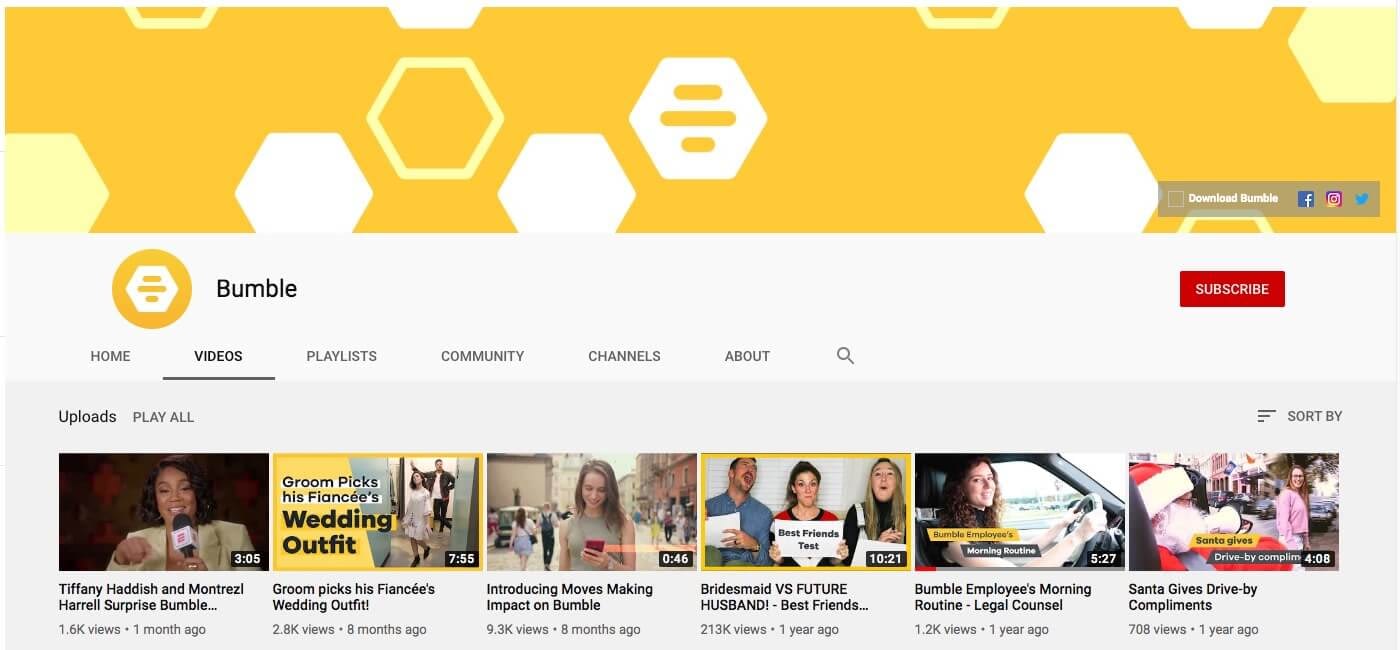 In one example, a member of Bumble's Legal Counsel takes viewers into the Bumble office and talks with coworkers. It's an engaging way to build loyalty and share knowledge. Bumble actually uses interviews frequently in videos as a way to appeal to viewers.
It's worth noting there are several styles of interview videos. Some of Bumble's examples demonstrate a 'day in the life,' while others have more of a 'talk show host' vibe. Regardless of the approach, interview videos are often an avenue for partnering with influencers and showcasing your company's reach.
How to get started with YouTube content marketing
Once you have the creative juices flowing, it's time to dive in and create your own YouTube marketing content. Getting an account set up and attuned to your business needs takes just a few steps.
Much like setting up a mini-website, you'll need to configure some important elements, such as your channel's name. Keeping things 'on brand' is recommended. After all, you'll want your customers to be able to find you with ease.
Since YouTube is part of the Google family, you'll be able to find some excellent documentation if you need in-depth guidance. For example, YouTube's Creator Academy is a great resource. This includes tutorials for creating a trailer for your channel:
Similar to a movie trailer, a channel trailer tells viewers what kind of content to expect. Think of it as a short commercial for your business channel. When you combine these branding and customization options with a solid content strategy, you'll be set up for YouTube fame in no time.
Conclusion
As we've established, YouTube can pack a big punch when it comes to marketing your business. Pushing content to your company channel can be done on a next-to-nothing budget. With quite a few styles of video content to choose from, it's highly likely you'll find the right fit for your brand.
As you develop a YouTube marketing strategy, consider the following to develop your content:
Build trust with content that educates and explains.
Support your customers with how-to videos.
Create engaging product promotions with recorded demonstrations.
Demonstrate knowledge by providing product reviews.
Showcase your professional network through interviews with experts.
Do you have any other questions about choosing the right kind of YouTube video style for marketing your business? Post your questions in the comments section below!
The post 5 Types of Videos to Build a YouTube Video Marketing Strategy Around appeared first on Revive Social.