Advertising has become the cornerstone of successful Facebook marketing. One of the best ways to increase your success with Facebook advertising is to learn how to use the Facebook Pixel, a piece of code that lets you measure, optimize, and grow your audiences through ad campaigns.
In this article, we'll cover how to add the necessary code for the Facebook Pixel into your website, explain how to track events, then demonstrate how to utilize the information you acquire to better your marketing strategy. Let's get to work!
---
How to use the #FacebookPixel to improve your Facebook advertising campaigns 💸
Click To Tweet
---
An introduction to the Facebook Pixel
Simply put, the Facebook Pixel is a piece of code you add to your website to gain valuable insight into visitor activity. When someone visits your website, the Pixel is activated and reports the actions a visitor took after viewing your Facebook ad. The Pixel lets you learn how people use your website, create custom audiences from site visitors, and show your ads to people who are most likely to interact with them.
In other words, the Facebook Pixel is an analytics tool that evaluates the effectiveness of your ads. By gaining more insight into the actions people take when visiting your website, you're better positioned to reach relevant audiences. It doesn't just measure Click-Through Rate (CTR) though – it measures the conversion rates of your advertising.
It's becoming increasingly popular for businesses to incorporate the Facebook Pixel in their marketing strategy. In fact, research has found that there are nearly 2 million live websites using it, making the Pixel the fourth largest analytic and tracking tool used in the United States.
How to use the Facebook Pixel to boost your marketing strategy (in 5 steps)
Five steps may seem a lot for such a simple tool. However, each are vital, so let's begin with how to add the necessary code. Note that right from the outset, you'll need a Facebook Ad Manager account. Once you have created a Facebook Ads Manager account, you're ready to head to step one.
1. Add the Facebook Pixel code to your website
The first step is to go to the Events Manager page of your Facebook Ad Manager account. Click on the drop-down menu icon in the top left-hand corner of the page and select Pixels, which is located under the Measure and Report column: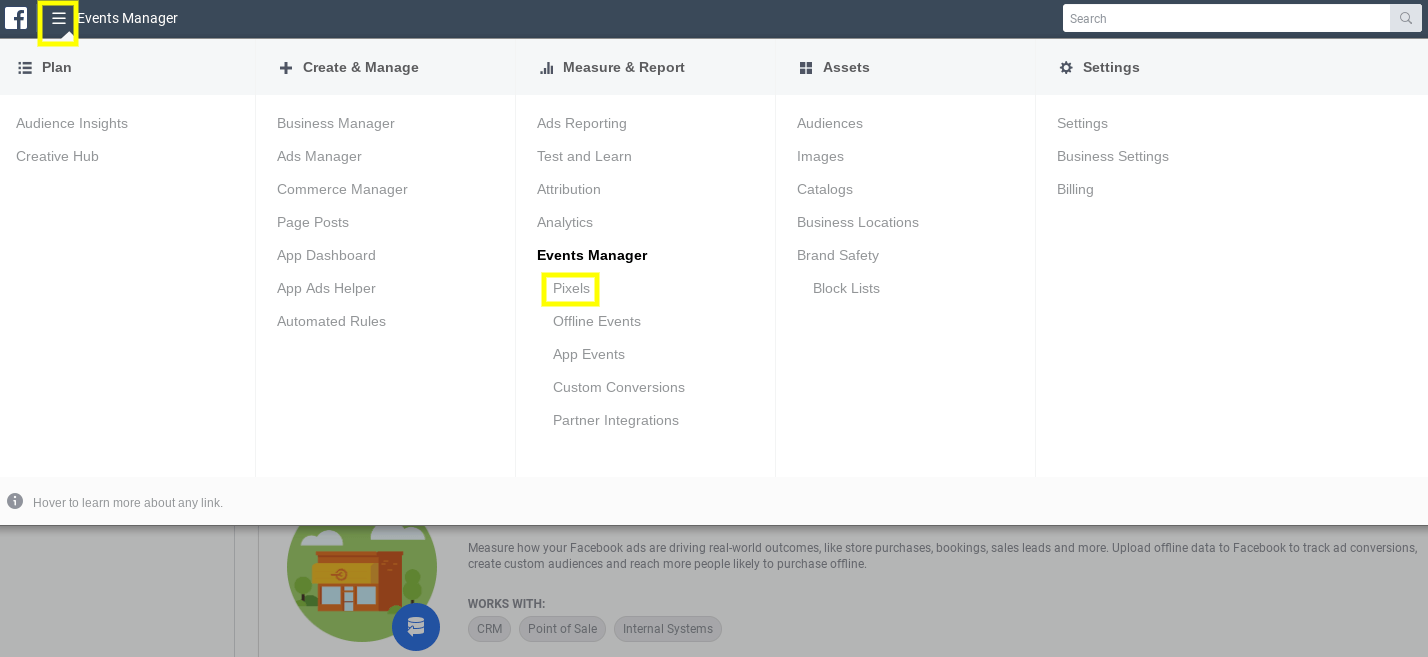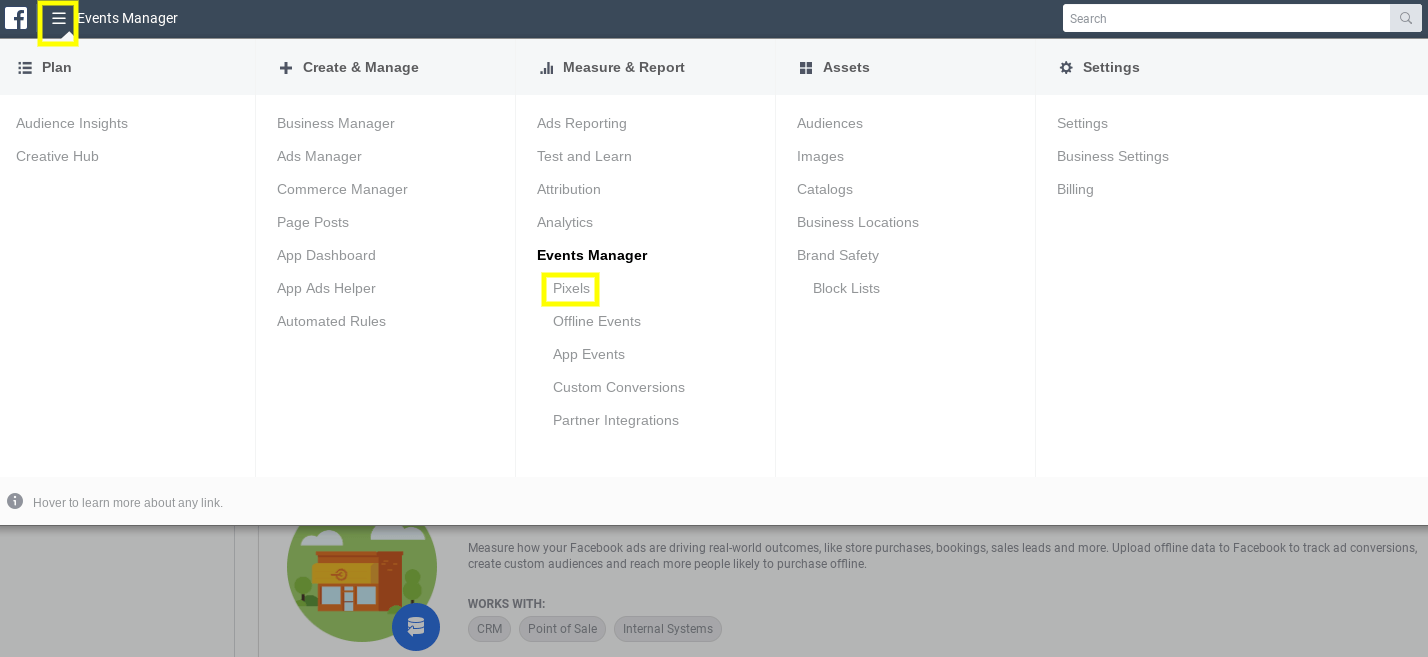 On the next page, click the green Create a Pixel button: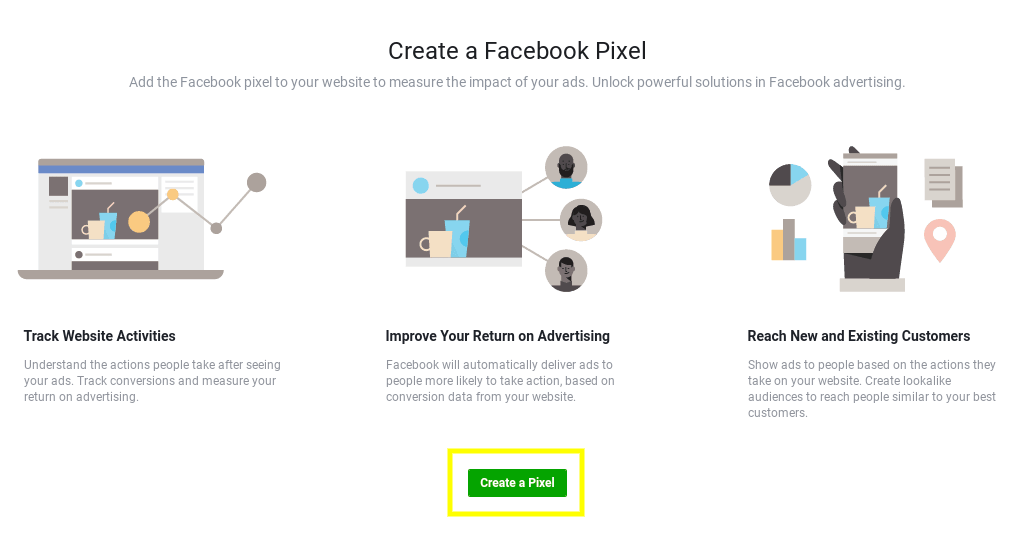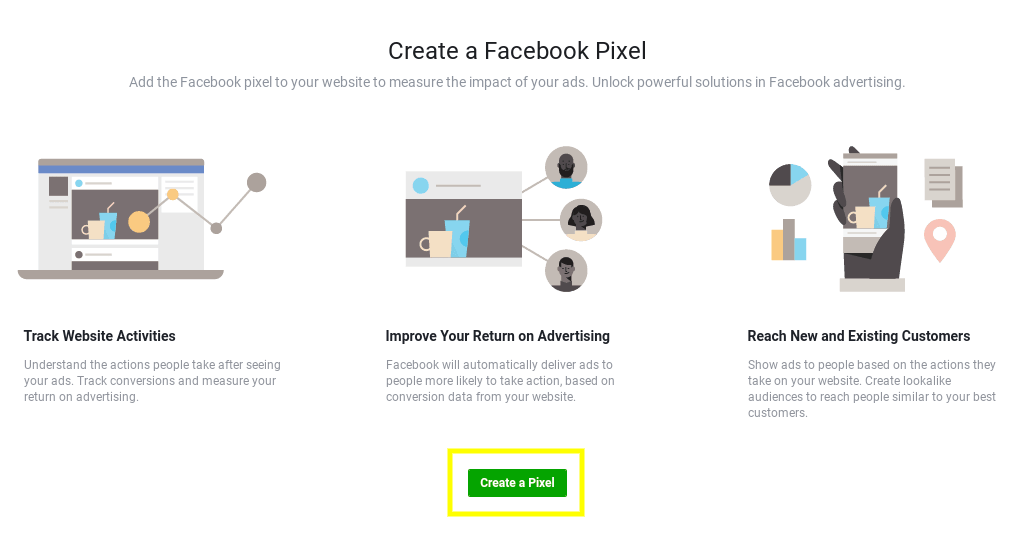 At this point, you're presented with three options: emailing installation instructions to a developer, manually adding the code yourself, or using a partner platform such as WooCommerce or Shopify. You can also download a WordPress plugin such as PixelYourSite to automatically add the pixel code.
After you click the Create a Pixel button, a pop-up will appear to walk you through the steps of manually installing the Facebook pixel code. Once you copy the code, you'll want to paste it into your page's header section, just before the </head> tag.
There are a few ways to do this, and we've covered some of them in a post on the Themeisle blog. Ultimately, once you've added the code and saved your changes, you can move onto tracking user actions.
2. Track Facebook Pixel 'events' and conversions and verify the pixel works correctly
When it comes to tracking actions made by the user, you set up events based on the most important actions you'd like a visitor to take on your website. For example, when a user makes a purchase or registers through a form.
There are two options at your disposal. You can manually install the event code yourself (or through a developer) or use Facebook's Event Setup Tool. Adding events to your web pages lets you understand a customer's journey. The Facebook Pixel logs any action made on your site (such as someone adding a product to the shopping cart or purchasing an item) as an event, and they can be organic or from paid Facebook ads. Events are categorized as either standard or custom:
Standard events. These are predefined actions determined by Facebook. You use them to build audiences and optimize for conversions. Some examples include Add to cart, Add payment info, Contact, and Start trial. The standard event code should be placed within the Facebook pixel code before the </script> tag, added to each individual page you want to track.
Custom events. These are used to build custom audiences. They include visitor actions not covered by the predefined standard events. We'll chat more about this later.
Within the Events Manager, you can track total events, top events, and activity. The activity graph displays the number of events per day over the last seven days to help you understand visitor behavior.
Finally, you'll want to make sure it's working properly using the Facebook Pixel Helper. If you're using the Power Editor, you can also refresh your browser tab and make sure the Pixel status changes from Unverified to Verified. Once you see the latter, you can move onto creating conversions.
3. Create custom conversions using events
As we discussed, custom conversions let you optimize and track specific actions that fall outside of the nine predetermined standard events. Custom conversions are most commonly used when data quality isn't a priority for a certain page, such as Thank You pages. To set up a custom conversion, return to the Facebook Ads Manager and click the menu in the upper-left corner. Click Custom Conversions, then Create Custom Conversion: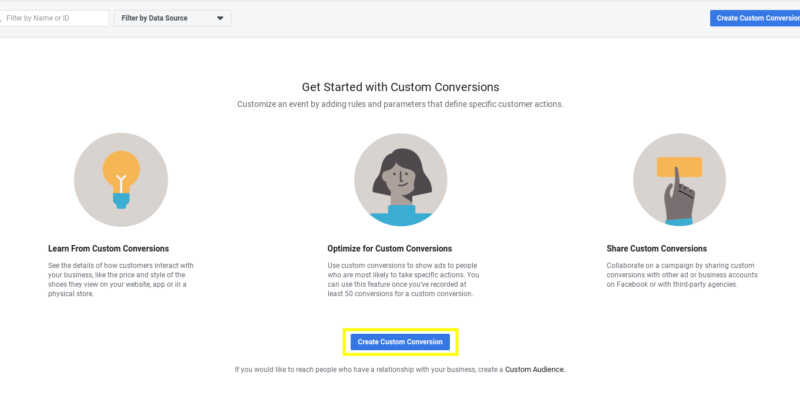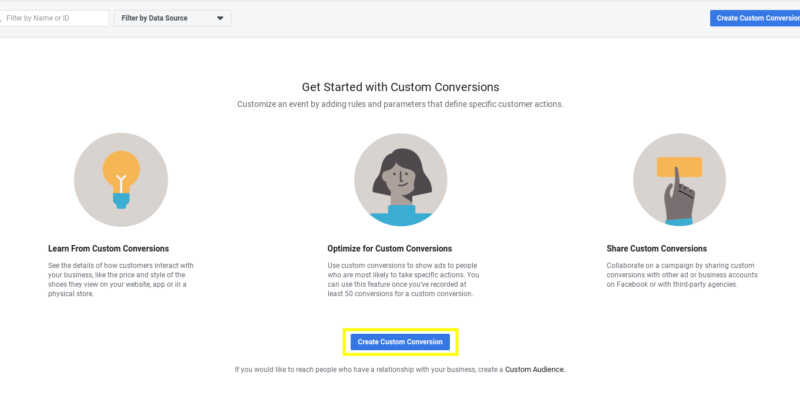 You can monitor the performance of your campaigns by going to the Ads Manager and selecting the Columns: Performance drop-down menu on the right-hand side. From here, you'll be able to Customize Columns and view the list of Website Actions for each action you're tracking.
4. Optimize ads for conversion and value
By adding parameters such as currency or conversion value to your events, you add more value to them. For example, you can add a value of a product to the Pixel code, and Facebook will track the conversion value. You'll then be able to see how much money you're making compared to what you're paying for in ads.
You can also use the Automated Rules tool to put limits on daily ad spend. For example, you could choose to stop the ads once they reach their maximum conversion cost: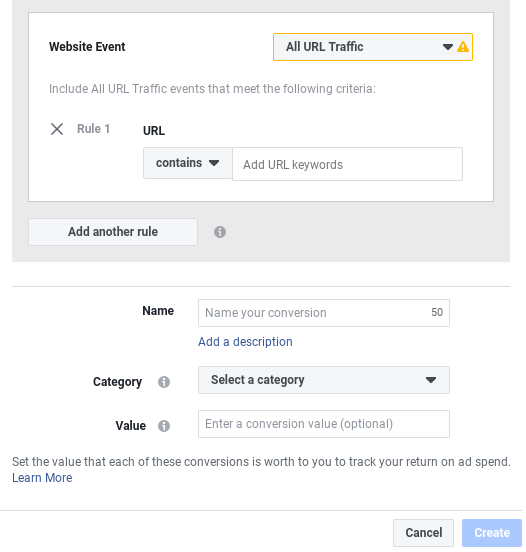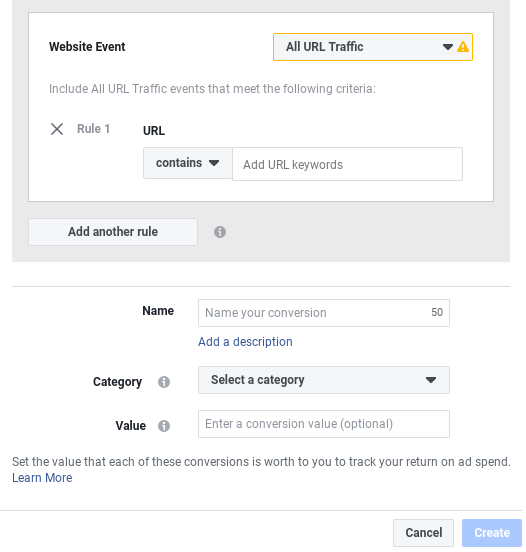 When creating a Facebook ad campaign, you'll also be able to choose an objective: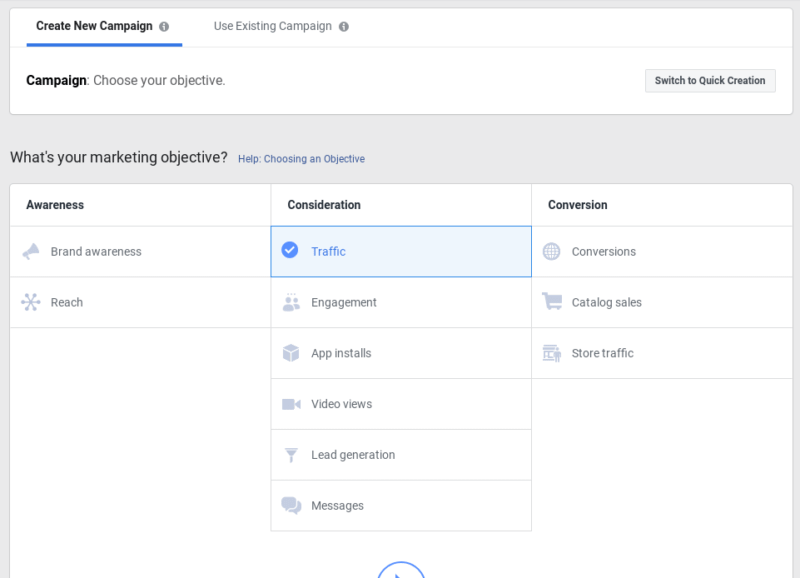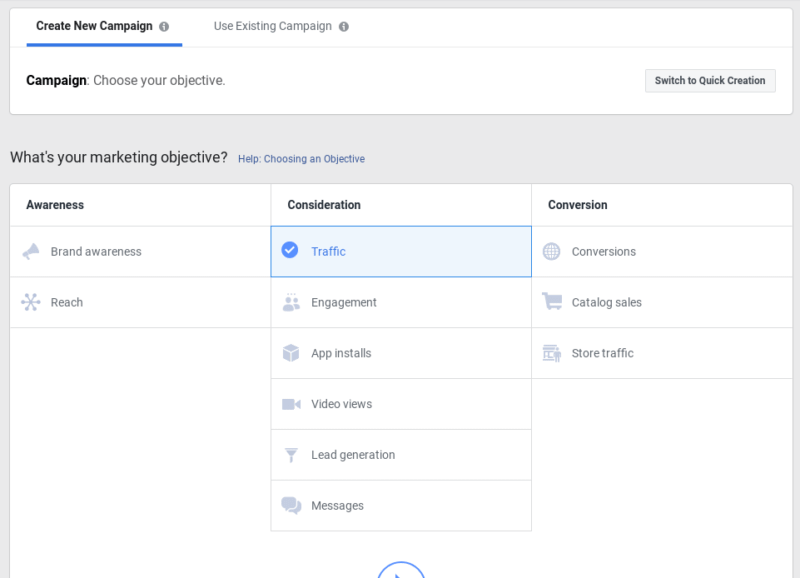 To understand which ads to optimize, you'll want to see how they're performing. Click on the Ads Reporting link in your Ads Manager under Measure and Report. From here, you can access any reports you've previously created, as well as view information on the ad's performance including conversions, impressions, and its Cost-Per-Click (CPC). Finally, click the Create Report button to create a new report: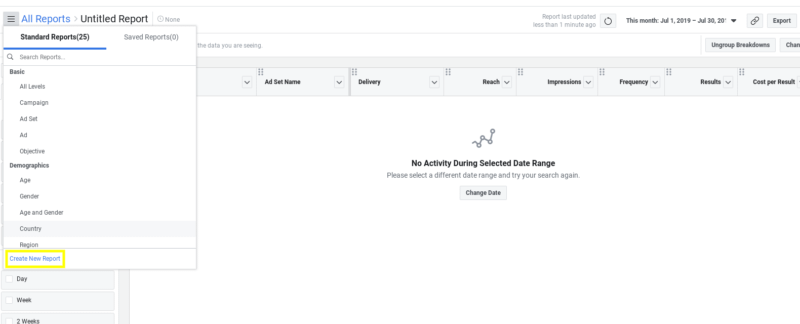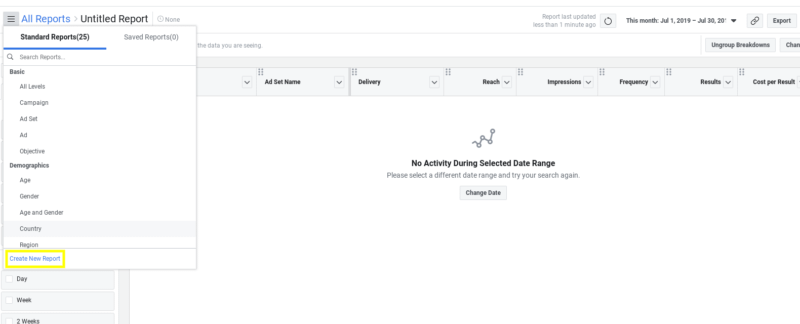 These analytics reports help you gain insight into ad data, identify the campaigns that have a high Cost Per Acquisition (CPA), and optimize or remove ads that aren't performing well.
The Measure and Report section of the Ads Manager provides you with a way to create custom reports based on specific goals and to track conversions. Tracking ad performance and comparing campaigns lets you see those that are working well, ascertain the timeframe, then create similar ones based on the resulting information.
5. Set up custom retargeting audiences
Facebook custom audiences are lists or groups of people based on who has shown an interest in your website, products, or services. More specifically, they're the people who you want to target your adverts toward. In addition to targeting those you wish to elicit an action from, you can also exclude sections of the custom audience to avoid advertising to the wrong, irrelevant people. One example would be to filter people who already purchased a certain product.
You can create categories for your website to segment custom audiences and deliver ads accordingly based on who visits specific pages. Building custom audiences and defining segments of traffic helps maximize your investment in retargeting campaigns. There are multiple ways to go about creating a custom audience. You can source them from website visitors, your own contact or customer list, those who have used your mobile app, or through Facebook activity and interactions.
The Facebook Pixel lets you build custom audiences and tailor ads based on where a person is in the sales funnel, which offers immense flexibility when it comes to implementing your strategy.
Conclusion
It's one thing to recognize the importance of Facebook ads and leverage social media to boost your online marketing strategy. However, to take it to the next level, you need to leverage the Facebook Pixel. This lets you track and optimize ad campaigns, and is an easy-to-use tool for tracking Facebook ad conversions.
As we've covered, there are five steps to how to use the Facebook Pixel and make it a part of your marketing strategy. Let's recap them:
Add the Facebook pixel code to your website.
Track pixel events and conversions, and make sure the code is verified.
Create custom conversions using events.
Optimizing events for value and conversions.
Set up custom re-targeting audiences to better segment traffic.
---
Learn how to track and optimize your Facebook ad campaigns with the Facebook Pixel #SocialMediaMarketing
Click To Tweet
---
Do you have any questions about using the Facebook Pixel in your marketing? Let us know in the comments section below!
The post How to Use the Facebook Pixel to Improve Facebook Advertising Campaigns appeared first on Revive Social.