With more than 40 native Instagram filters to choose from, plus thousands more on third-party apps, it can be challenging to figure out which one to use. Maybe you should try them all? Or skip filters altogether and avoid having to make a decision.
If you've been struggling to use filters or just feel overwhelmed by all the options available, read on.
We'll cover everything you need to know about Instagram filters, including how to use them, what the most popular filters are, and Instagram filter best practices.
---
Everything you need to know about using filters on Instagram #SocialMediaMarketing
Click To Tweet
---
A quick history of Instagram filters
When Instagram was founded back in 2010, filters set Instagram apart from other photo sharing apps. Filters allowed just about anyone to create professional looking photographs (even with a crappy camera phone).
(Note: For tips on photography, check out How to Take Good Instagram Photos on Your Phone: The Ultimate Guide.)
Cole Rise, a commercial photographer and friend of Instagram's founders, developed the first four Instagram filters. He went on to create seven of the earliest Instagram filters, including Sierra, Mayfair, Willow, and the aptly named Rise.
In the beginning, filters were named based on random associations. For example, Instagram CEO Kevin Systrom says he named the Valencia filter after Valencia Street, in San Francisco's Mission District.
The iconic Hefe filter was named after a Hefeweizen beer Systrom was drinking while he developed the filter. Today, filters are named based on an internal voting process at Instagram.
Instagram filters became popular, fast. Nearly every photo was overedited to the point where everyone's photos looked pretty much the same. It wasn't a good look.
Today, luckily, you can choose from more than 40 different Instagram filters. However, with so many options it can be challenging to select the right filter for your brand and marketing strategy. Let's cover how to use Instagram filters, then we will dig into picking the right one for your images.
How to use Instagram filters (including how to find hidden filters!)
Filters are incredibly simple to use. (If you already know how to use them, scroll down to the end of the section to find out how to get access to all 40+ native filters.)
To get started, open your Instagram app, then tap the "+" sign to add a photo.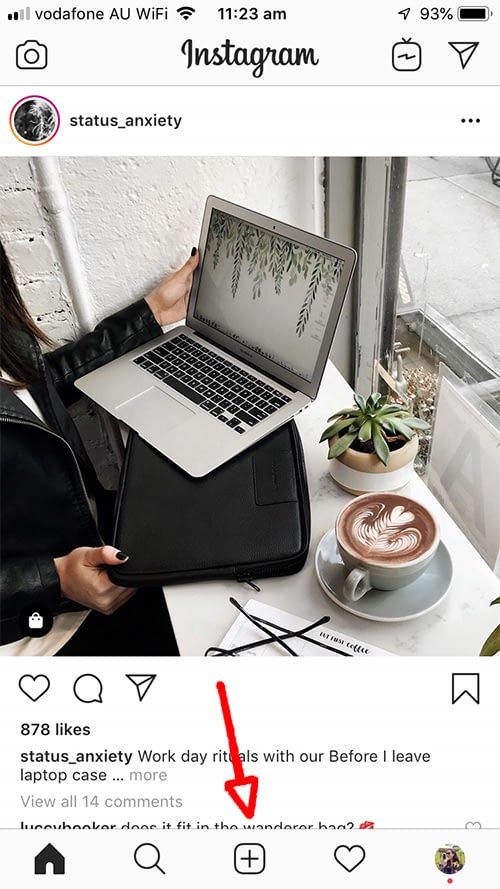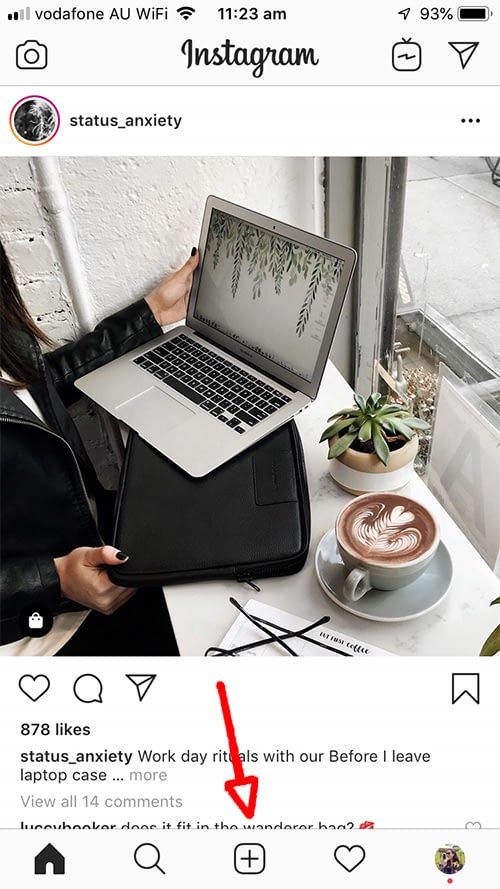 Take a photo, and you will see Instagram filters show up at the bottom, along with a preview of how each filter will look on your photo.
Slide your finger to the left to scroll through all the filters.
Tap the filter you like, then hit "Next" to apply that filter, then add your caption and post your photo.
Simple, right?
But wait! There are more filters than just the few you can see on the scroll bar.
Here is how to find them:
Scroll all the way to the end of the filters. You will see a little gear icon labeled "Manage."
Tap the manage icon, and presto: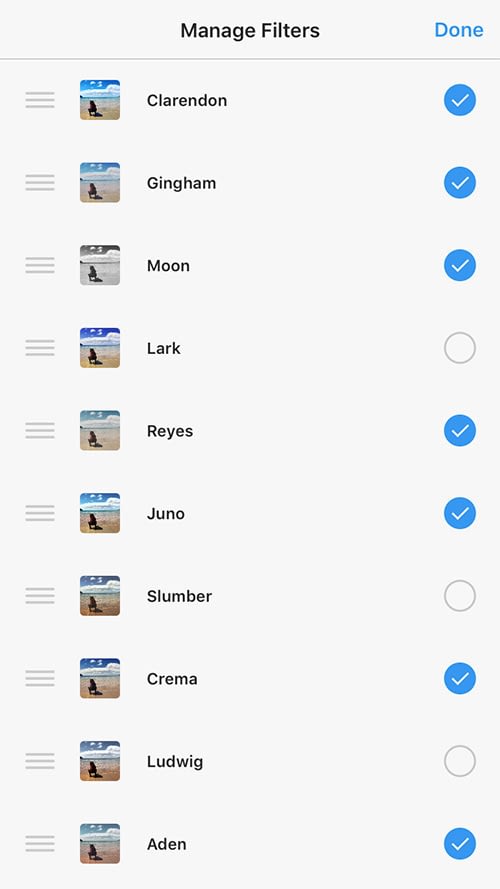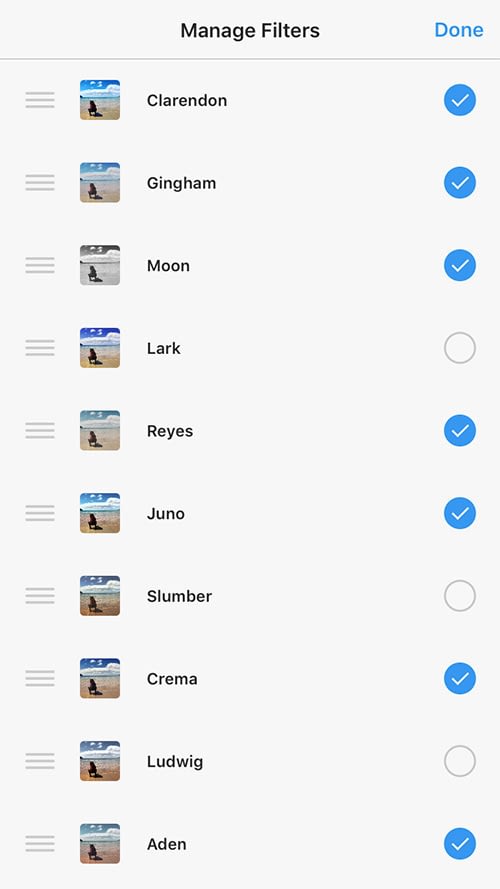 You now have dozens of additional filters to choose from — more than 40, actually! With so many filters to choose from, which filter should you use?
First, let's look at the most popular Instagram filters, then we will go over best practices for choosing the right filter.
What are the most popular Instagram filters?
With so many options, it can definitely get a bit overwhelming. Let's look at the most used filters on Instagram and the best types of images to use them.
According to a study by Iconosquare, the most used Instagram filters are:
#nofilter
Yep, the most popular filter on Instagram is using no filter at all. While most users don't use any filters on Instagram, this doesn't account for those who use an external editing app or filter before posting to Instagram.
#nofilter in action: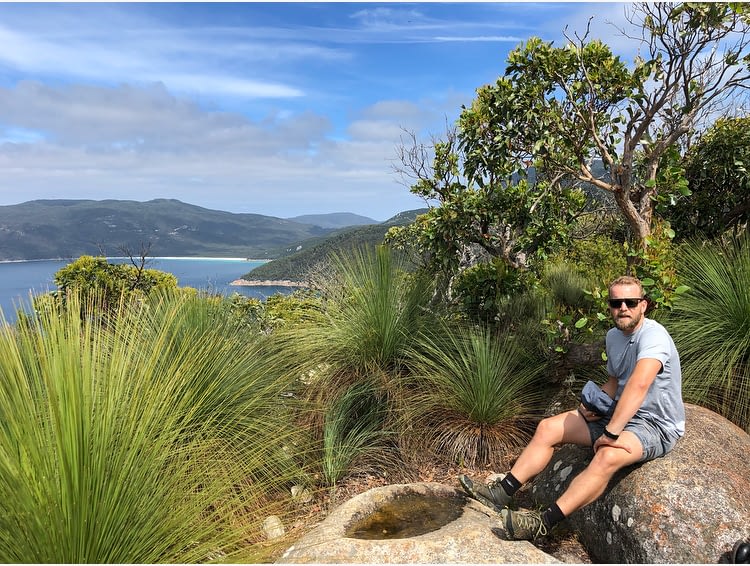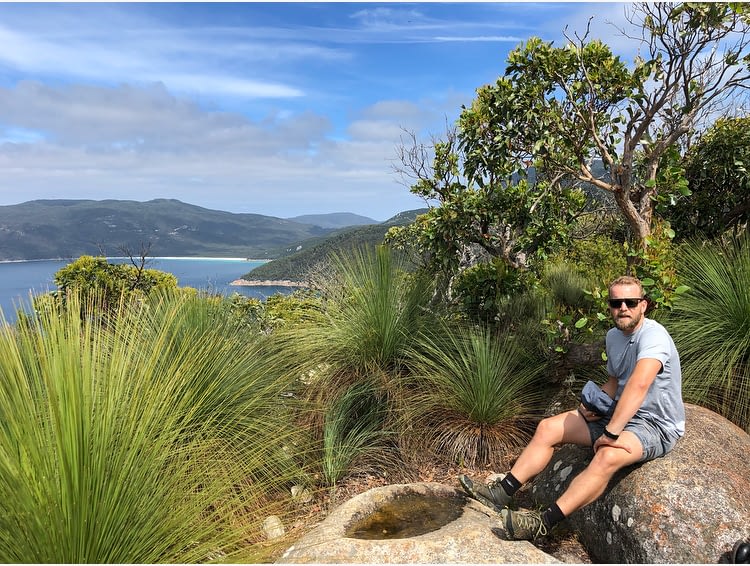 Clarendon
This filter increases saturation and contrast, making colors pop, then "cools" down the colors down with a slight blue tint.
Great for: Selfies or portraits as it smooths imperfections.
Clarendon in action:
Juno
This filter increases the contrast and makes images look more vivid. It does this by slightly intensifying warm colors, like red and yellows.
Great for: Urban shots or fall nature photos.
Juno in action: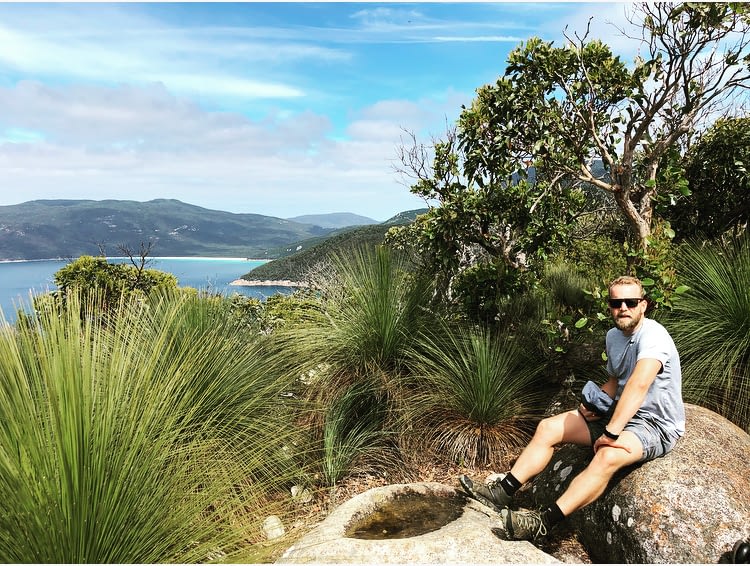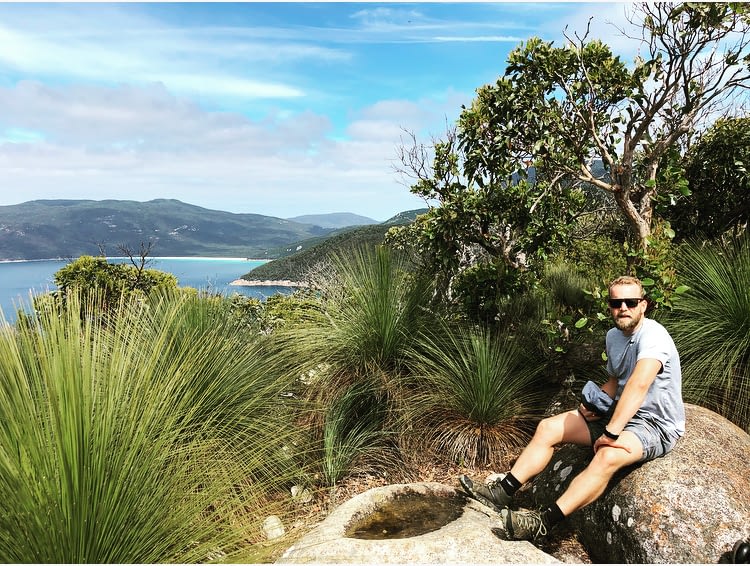 Ludwig
A simple filter that reduces color saturation for all colors except red, which it increases.
Great for: Portraits and architecture
Ludwig in action: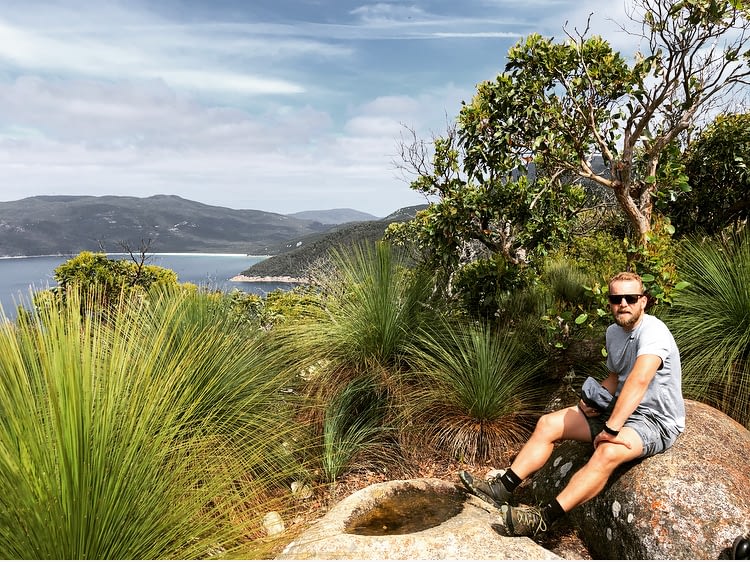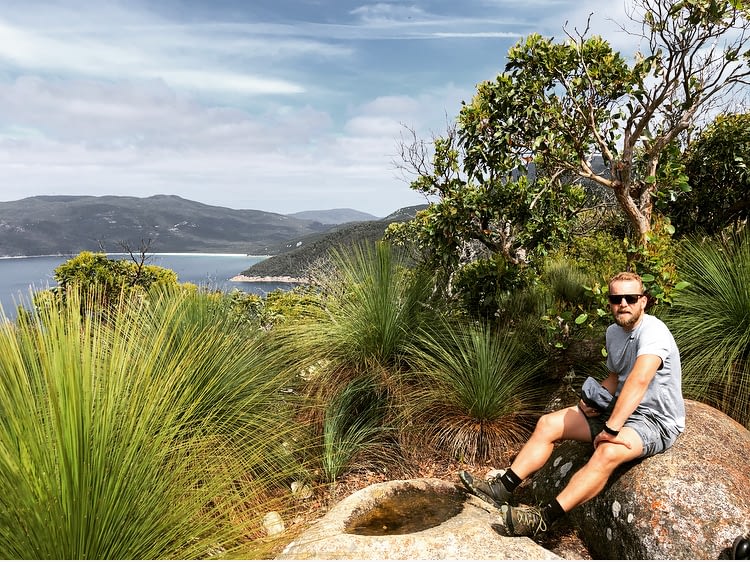 Lark
A calming filter that increases exposure for a brighter photo.
Great for: Landscape and product shots.
Lark in action: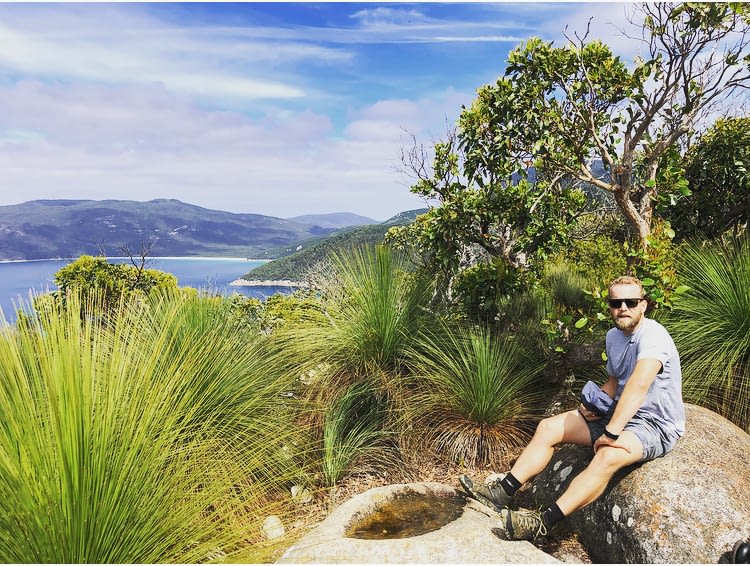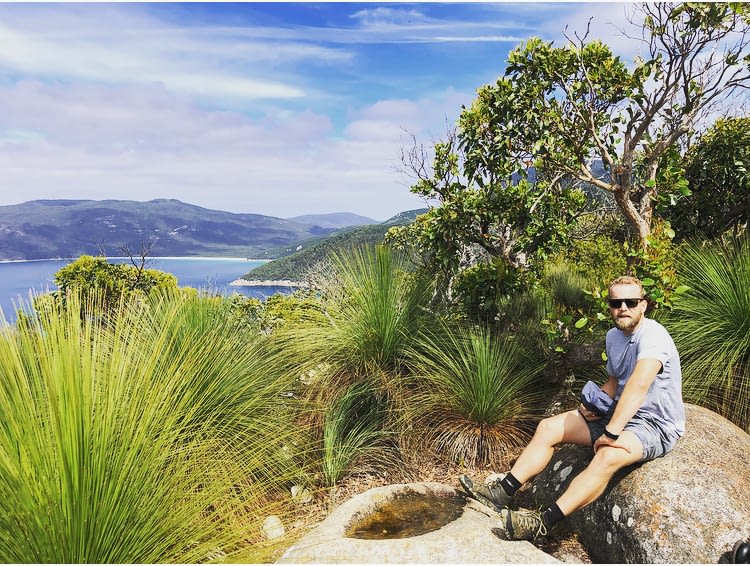 Gingham
This filter washes colors out a bit by adding a slight yellow tinge and upping exposure.
Great for: Any time you want a nostalgic vibe
Gingham in action:
Lo-Fi
Ups contrast and increases shadows, for a 90's look.
Great for: Food and landscape shots.
Lo-Fi in action: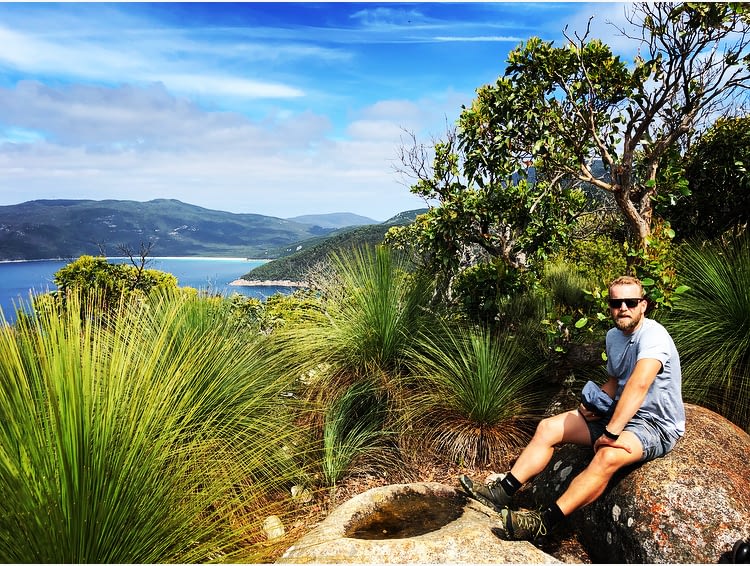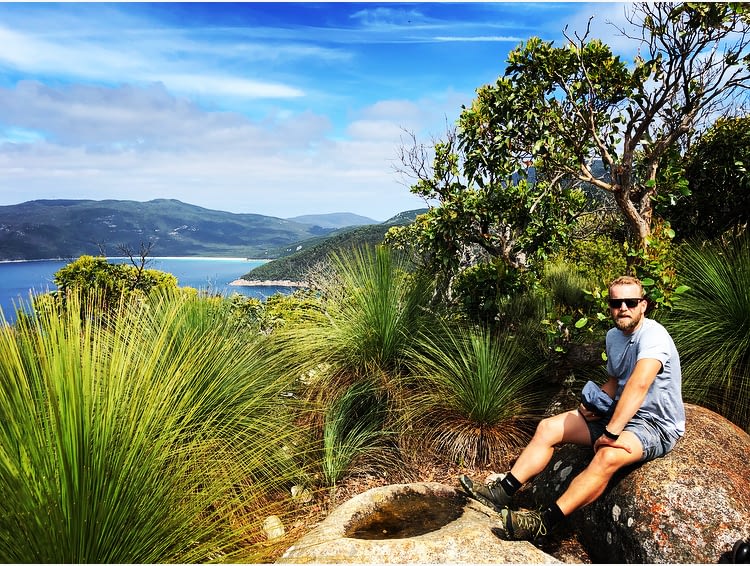 Valencia
Adds a yellow tinge to your images and slightly brightens colors for an 80s vibe.
Great for: Nature shots or portraits with an old-school vibe.
Valencia in action:
Aden
This filter lowers contrast and desaturated colors for a smooth, even look.
Great for: Selfies, portraits, lifestyle shoots, and high color nature shots.
Aden in action: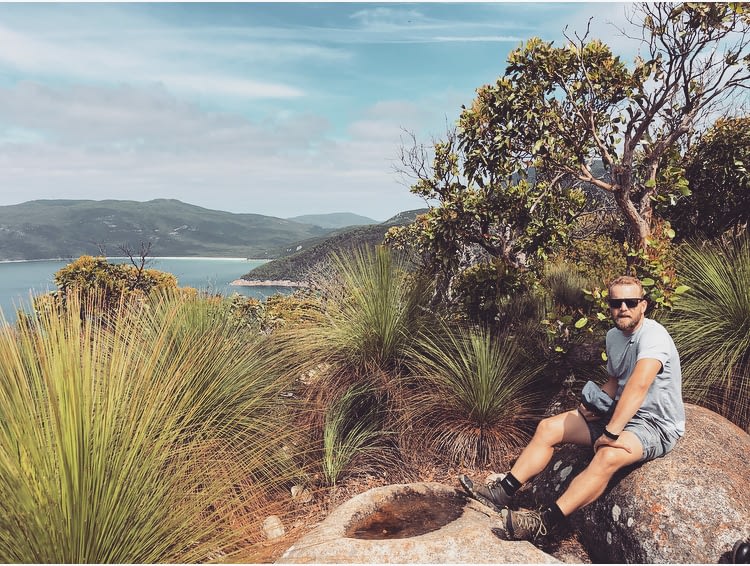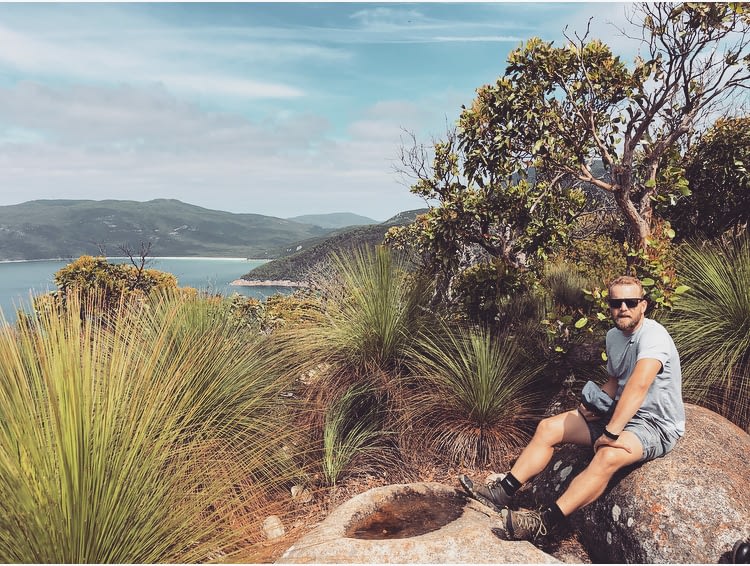 X-Pro II
One of the OG filters, this one ups the contrast for an eye-popping photo with intense dark and light areas.
Great for: Creating a dramatic look on any photo, especially landscapes, urban settings, and unique portraits.
X-Pro II in action: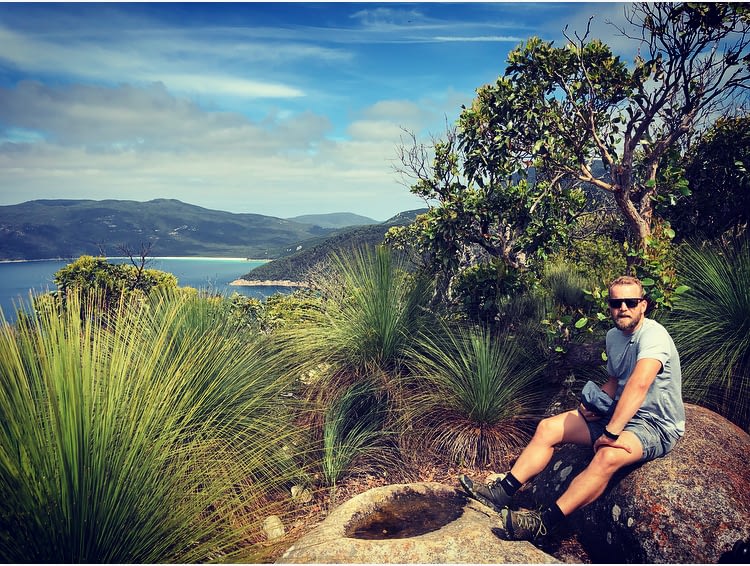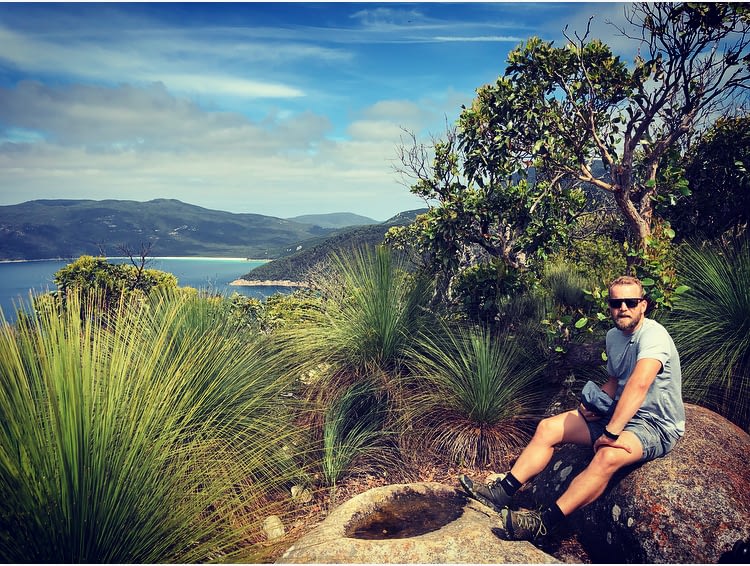 How to choose the right Instagram filter
With more than 40 total filters to choose from, it can get overwhelming to choose the right one for your photo. Before you choose one on the fly, here are a few things to think about.
1. Consider the mood you are going for
Think about the mood you want to evoke in your followers. Just like your brand colors tell your followers something about your brand, so does your choice in Instagram filters.
Here are a few examples:
Want a vintage vibe? Try Gingham.
Looking for a dark, brooding look? X-Pro II is an excellent all-around filter for dramatic photos.
Want to give your photos a little pop so they don't look like you took them with your camera phone? Try Aden or Juno.
Looking to post a flattering portrait? Try Clarendon, which smooths skin and reduces shadows that can make wrinkles and dark spots more visible.
2. Consider your subject
Next, consider the subjects you post photos of most often. If you post portraits regularly, consider using Clarendon, which has a smoothing effect, versus Lo-Fi, which increases dark shadows and is less flattering for faces.
If you often post photos of your products, consider how the filter may alter their color. Customers may be disappointed if their order is a drastically different color than what they see on Instagram.
3. Choose a filter based on the colors in your photo
Some filters amp up warm colors, others increase cool colors. Make sure you test a few images to see how your filter of choice works with the colors of photos you often post.
4. Look at what other people are doing
You don't want to copy other people, of course. But see what your competitors are doing. Look at a few of your favorite Instagram accounts. How are they using filters? Is there something you think they could do better? Do they often use the same filter or do they vary by subject?
Notice what does and doesn't work, then use that to build your filter strategy.
Best practices for brands using Instagram filters
Now that we've covered the most popular filters and how to choose the right one for your brand, let's talk about best practices for getting the most out of Instagram filters.
1. Stick to one or two types of filters
It's a good idea to only use one or two filters so your Instagram feed has a cohesive look. Why? Because, like consistent branding, a cohesive Instagram look helps define your brand's personality. It tells your followers "We get you." It shows you are professional, and it helps your followers know what to expect.
Take, for example, Melbourne Breakfast Diary's feed:
The images are well lit, with saturated colors and balanced shadows that highlight the bright colors of the food photography.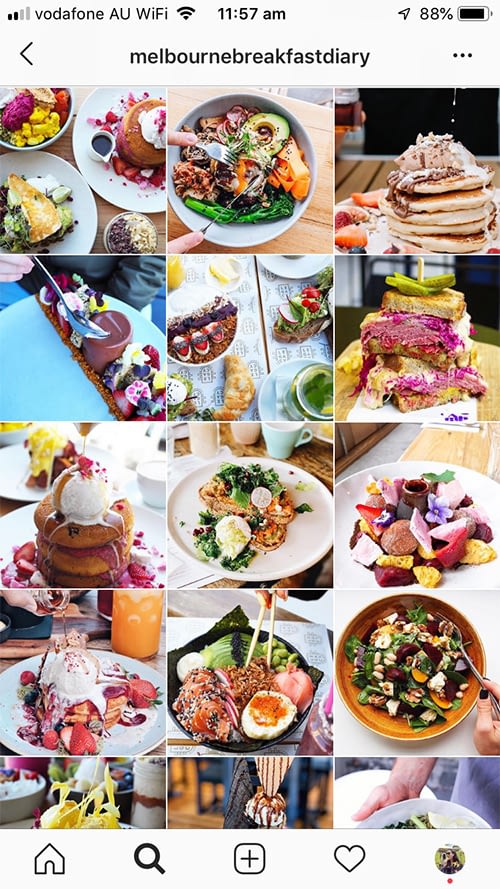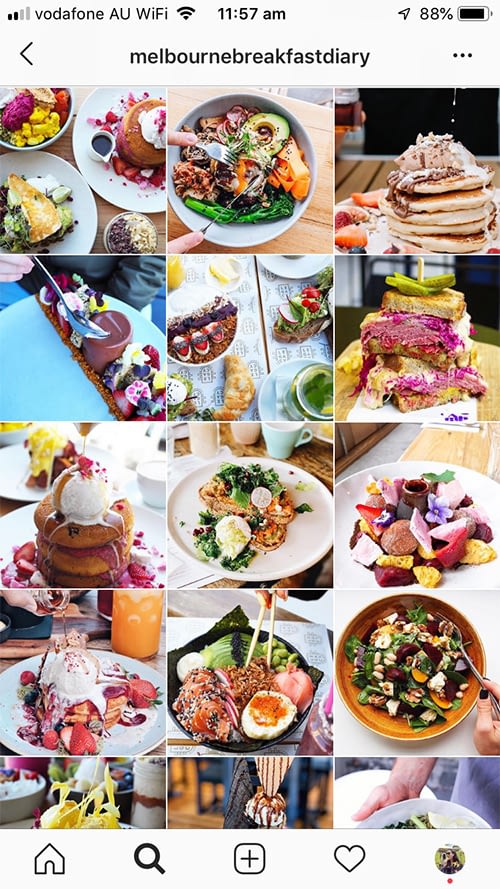 Compare that with lifestyle blogger Anna Elizabeth. Her feed is bright and light with very little contrast. The effect is more calming.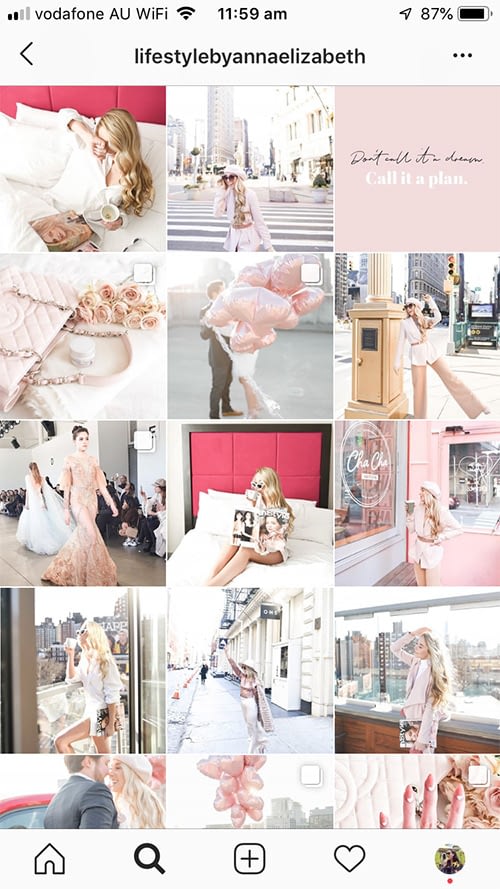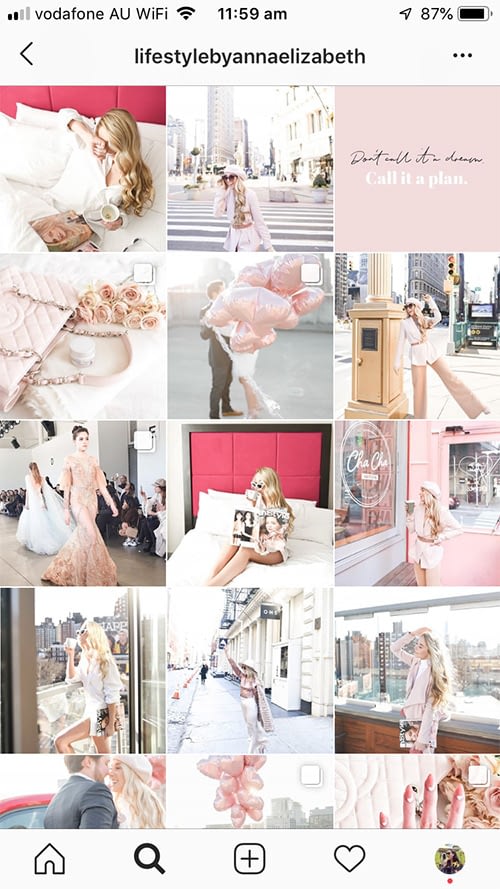 Build filters into your Instagram strategy and workflow
Your Instagram marketing strategy includes things like what your goal is, your content calendar, and what hashtags you want to use. It should also include which filters are brand-appropriate.
Remember, filters affect the vibe of your posts, which is why you want to stick to one or two.
Including the filters you want to use will help ensure your feed looks the same no matter who posts —which is critical as your business grows.
Sometimes the best filter is #nofilter
Remember when filters first came out? Everyone used the same four filters, and everyone's photos ended up looking the same.
Camera phones have gotten better since then and sometimes a little authenticity is refreshing. Don't feel like you need to use a filter for every single photography. This is particularly true when you are posting photographs of products.
Even the creator of the first Instagram filters, Cole Rise, says to use them sparingly. In an interview with TechRadar, he said:
"Having made many of the original filters for Instagram, I realized that subtly is key. It's really important when taking photos not just to look at today, but think about what it's going to look like tomorrow."
Where to find unique filters for Instagram
In addition to the 40+ filters built right into Instagram, you can also use a photo editing app to find some really unique filters. Here are a few of our favorite apps for filters.
This heavy-hitting photo editing app offers "presets," which function similar to filters. They have a free version, or you can get access to 130 presets and tons of other features for $19.99 a month. Here are a few examples of photographs created with their presets:
With a full library of natural filters and access to powerful editing tools, this app allows you to be in full control of what your images look like. The focus on natural filters is refreshing, but using their editing tools you can also create stunning images like these: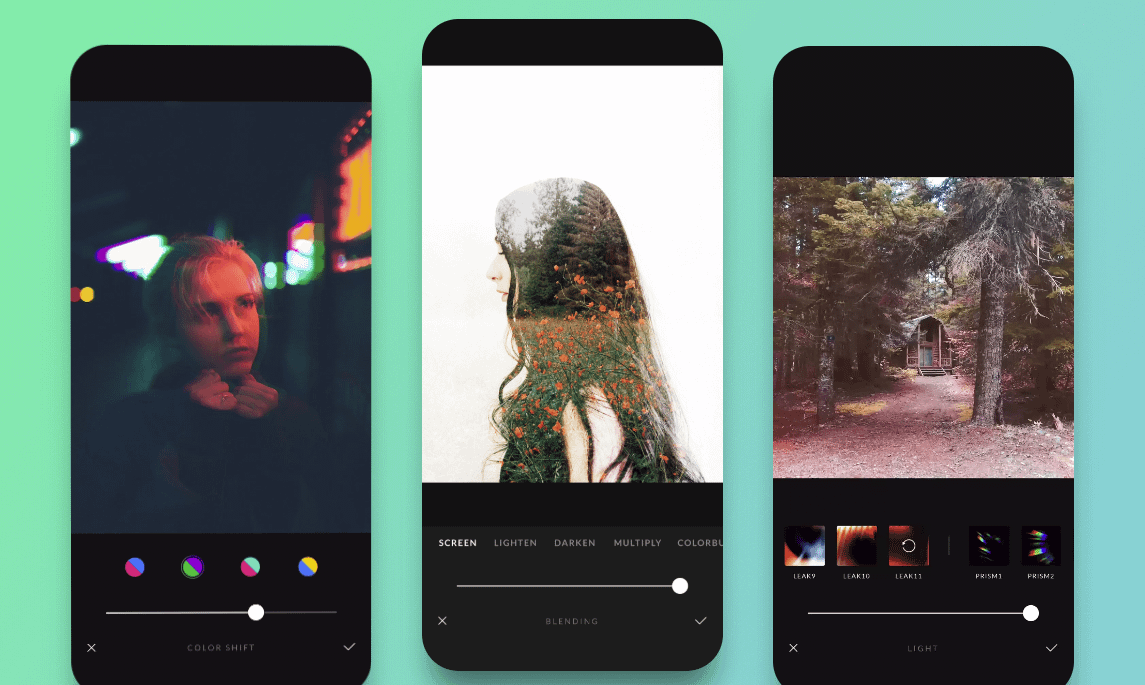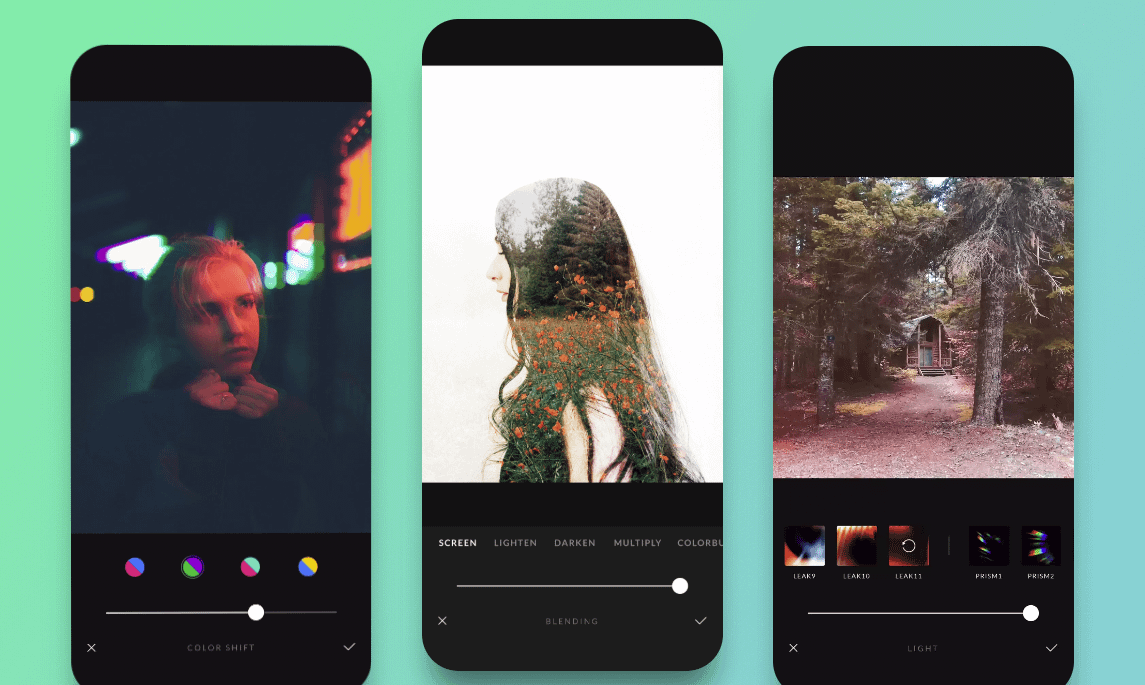 With this app, you get access to more than 100 different filters, dozens of tools, and 40+ effects, including light leaks, color fogs, light flares, and blend modes. Here is peek at a few images created with A Color Story:


Even with all the features, this one is pretty easy to use. It is a good choice if you are looking for a bit more control than Instagram offers natively, but don't need a full-featured tool.
They also have a sister tool called A Design Kit, which lets you add designs, brushes, stickers, and text to your images.
This full-featured app, created by Google, offers a full suite of design tools, including the ability to add filters, adjust exposure, rotate, fix perspective, adjust brightness, add Bokeh, and much, much more.
The most unique feature of this app is that you can essentially create your own filters by saving "personal looks" which you can apply to future images.
Here is a preview from the apps store, where you can see the number of different tools available: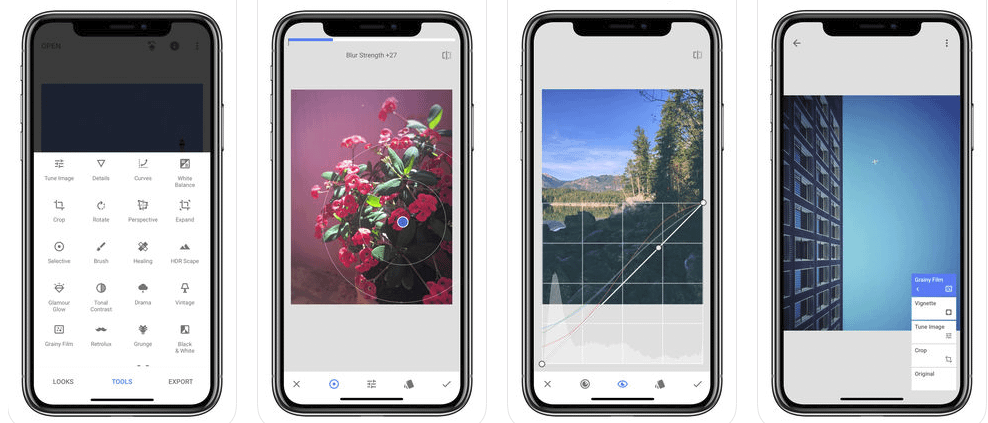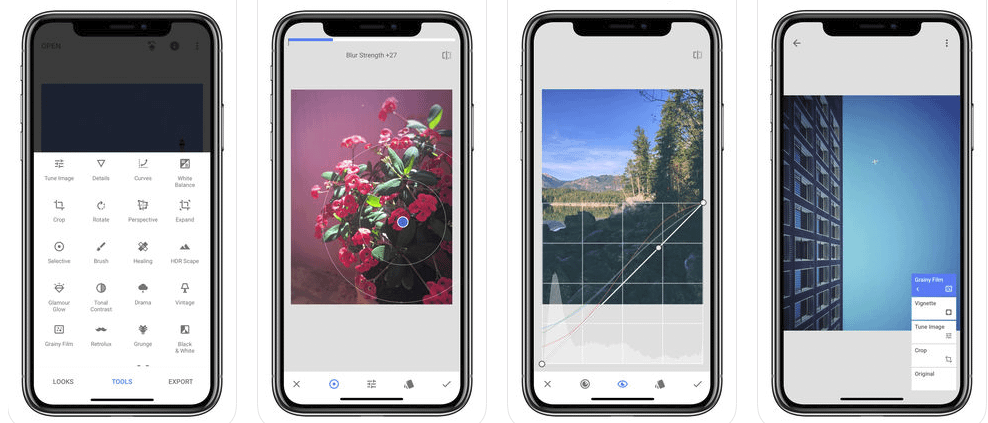 This is not a lightweight tool; you will have nearly full control over every aspect of your images. Which means it does come with a solid learning curve.
Most importantly: have fun with Instagram filters!
Choosing the right Instagram filter for your brand is about far more than just slapping the most popular filter on every photo. You also need to consider factors like what type of mood a filter creates and what that says about your brand. Be bold, experiment, and look for ways to stand out. And don't forget to analyze the results!
---
The right Instagram filter can help your account stand out from others in your industry
Click To Tweet
---
Do you have a favorite Instagram filter or favorite Instagram filter app? Share yours in the comments below.
The post Instagram Filters: Everything You Need to Know in This Ultimate Guide appeared first on Revive Social.