Search Engine Optimization (SEO) isn't just important on websites. It's also crucial when it comes to your social media content. Social media profiles often rank above actual websites on search engines, so you want to make sure your profiles are ranking for the correct things with social media SEO.
The good news is that the process of optimizing your social media content isn't that different from any other type of SEO.
You will have to take each platform's specific needs and characteristics into account, but once you do you'll find yourself publishing well-optimized posts in no time.
---
#SocialMedia #SEO: How to optimize your profiles on major platforms
Click To Tweet
---
In this guide, we'll talk a little more about the importance of social media SEO. Then we'll discuss how to optimize your content for five of the major platforms. Let's get to work!
Why it's important to optimize your social media content
Optimizing your website for search engines like Google is crucial for driving traffic. At the same time, it's important to remember that SEO extends to all of your online content. For that reason, it's just as vital to make sure your social media profiles are well optimized.
There are a number of reasons to conduct social media SEO, including:
Your social content ranks in search engines, just like your website pages do. In fact, social media posts can often appear as top results for key search terms. This means that if you can get your content placed highly, you can attract more views (and hopefully engagement) for your profiles.
While social media isn't a direct ranking factor for websites, there is plenty to suggest that your profiles can influence your other online content's rankings indirectly. Optimizing both your website and social media posts creates a feedback loop – each supports the other, and helps to improve your overall presence in search engines.
There's a reason so many businesses take the time to run multiple active profiles on various social sites. Social media can be a powerful way to drive awareness and conversions – arguably more so than any other tool at your disposal. That's why it's well worth your time to make sure that each and every post is designed to attract attention from both your audience and search engine algorithms.
How to optimize your social media posts for search engines (5 key platforms)
In some ways, optimizing your social media content is a lot like optimizing your website. If you're already familiar with basic SEO principles, therefore, you're halfway to the finish line.
At the same time, you'll also need to consider the specifics of each platform you're creating content for. This will enable you to post more effective and optimized content on all of your social profiles. To get you started, let's look at five of the most popular social media sites.
1. Facebook
First up, Facebook is still the king of social media platforms. It's also one of the most text-focused sites, which means that optimizing your Facebook posts for SEO is particularly close to the process of doing so on your website.
Some things to keep in mind when optimizing your Facebook posts include:
Keywords. Just as with a web page or blog post, it's a good idea to target each significant Facebook post using a relevant keyword. For best results, you'll want to focus on only one keyword, and use it once within the title and then the content itself. Otherwise, you risk over-using the term. In addition, it's a good idea to focus on long-tail keywords that represent the post's specific topic.
Descriptions for non-text content. Images and particularly videos can be extremely effective on Facebook. However, they're best accompanied by at least a brief text description. Not only does this provide more value to your audience, but it also offers information that search engines can use to contextualize and rank your media-focused posts.
Meta descriptions. When your Facebook posts appear in search engine results, they'll be accompanied by a meta description. This element plays a key role in attracting viewers and encouraging them to click through to your content. By default, the first 18 characters of your post will be used as a meta description. So you'll want to make sure the post's focus or primary value is communicated right away – and it's a good idea to incorporate your keyword into that first 18 characters as well.
Facebook targets a broad audience and can get a lot of eyes on your business. Therefore, it's worth taking your time to ensure that as many people as possible encounter your posts.
2. YouTube
As a contrast to the previous platform, YouTube is all about videos. This can make optimizing your content a little tougher, since the videos themselves offer little social media SEO potential.
Fortunately, there are ways to optimize your YouTube uploads. This is primarily done through descriptions, which appear underneath each video: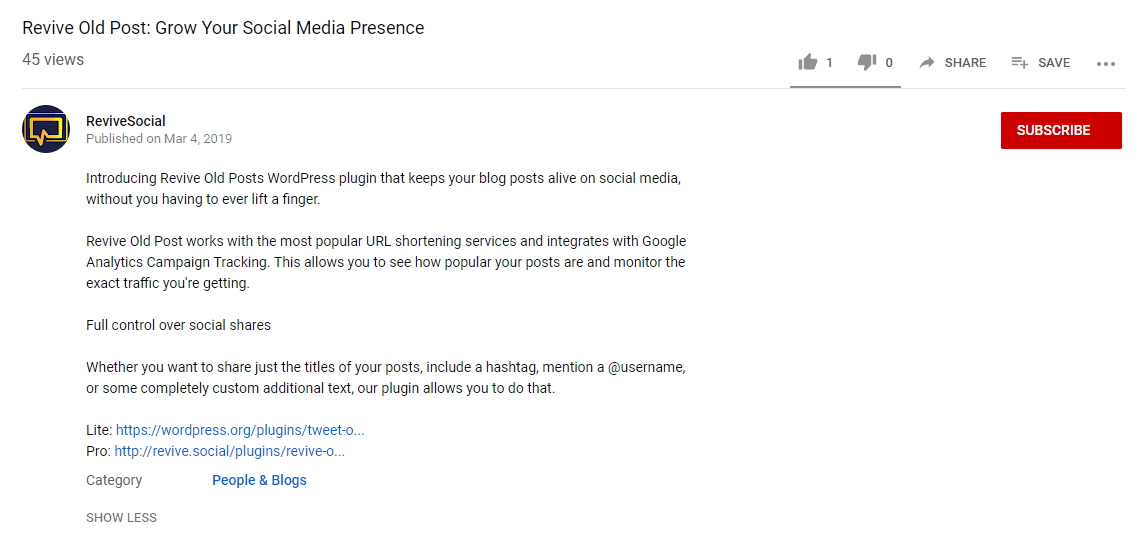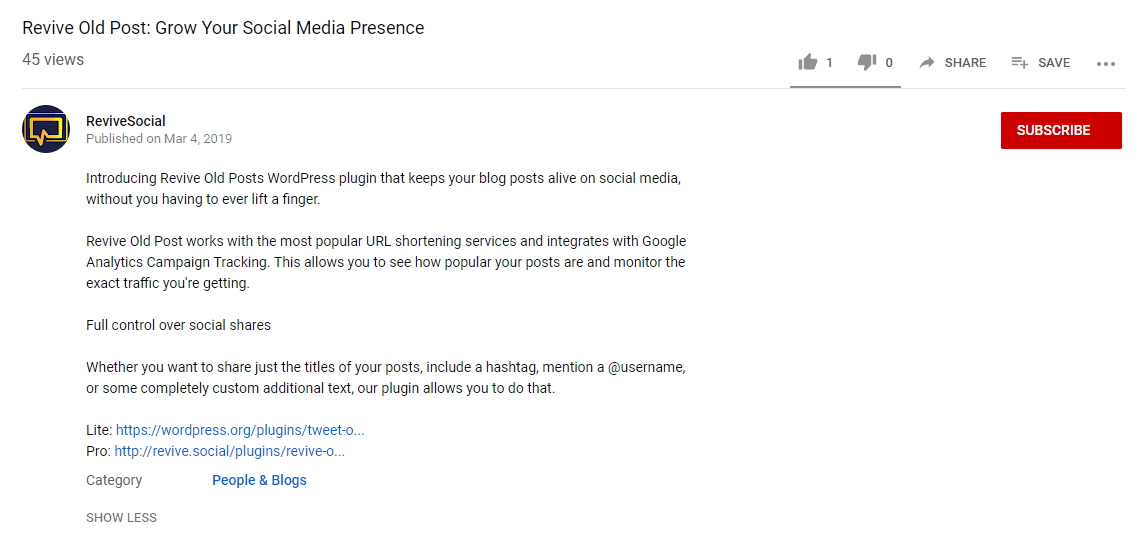 These descriptions can be quite lengthy – up to 1,000 words total. This gives you a lot of room to play with. You'll want to include (at the least):
A description of the video itself, incorporating one or more relevant keywords naturally.
Some information about your business, along with key links you'd like viewers to check out.
Relevant tags – these should be a mix of both short- and long-tailed keywords.
In addition, when you upload a video you can switch over to the Advanced tab to fill out some settings:
While there are plenty of useful options here, for our purposes the most important is to select a relevant category. This will help interested audience members to locate your videos more easily. Remember – YouTube is not just a social media site, but it's also a search engine. This means people can stumble across your videos on the site itself, or through external search engines like Google.
3. Twitter
Like YouTube, Twitter presents something of a unique SEO challenge. In this case, however, the issue at hand is that each post is restricted when it comes to length. This means you'll need to be very careful about how you go about optimizing your Twitter content.
As in usually the case, keywords will play a central role in your Twitter SEO strategy. However, instead of working them naturally into your text as you would on your website or Facebook, you'll want to incorporate them as hashtags:
Many studies have shown that one to three hashtags is ideal for a Twitter post. These tags make it much easier for people to stumble across your posts in relevant searches – whether on Twitter itself or through Google. For best results, use your hashtags to indicate each post's main category or topic.
In addition, one of the most effective ways to help people find your Twitter content is to use currently-trending hashtags. There are a lot of places to find out what these are. Just make sure that you create relevant posts to use with these hashtags. Simply adding trending topics to unrelated posts may attract attention, but will ultimately alienate your audience.
4. LinkedIn
Although it has a different focus and target audience, in format LinkedIn is most similar to Facebook. This means that its social media SEO strategies are similar to what you'd use on that platform, and you're likely to focus on more traditional techniques.
Once again, keywords are paramount. You'll want to use them in the titles and content of your posts, but be very careful not to overdo it. Your posts will likely be short – so pick one target keyword for each, and work it in naturally.
It's also worth noting that it's particularly important to optimize your LinkedIn profile. While this is a good idea on every social media site that you use, it's especially relevant here. Your profile is much more likely to show up in relevant Google searches than your individual posts, so it should receive the bulk of your optimization efforts.
This means:
Filling out every part of your profile, and providing plenty of information that both human and bot visitors can use to better understand your relevance.
Working descriptive keywords into your profile, as well as any links you include to other sites.
Don't get us wrong – optimizing your LinkedIn posts is also a smart idea. When it comes to this platform, however, your profile and all of its associated details are the stars.
5. Instagram
Last but not least, Instagram is another media-heavy social platform. In that way, it's not dissimilar from YouTube. The photos you share provide little chance for optimization, so your efforts will need to focus on the associated descriptions.
Your social media SEO strategy here will be remarkably similar to what we discussed earlier in regards to Twitter. That's because once again, hashtags are the key to helping people locate your Instagram content through searches: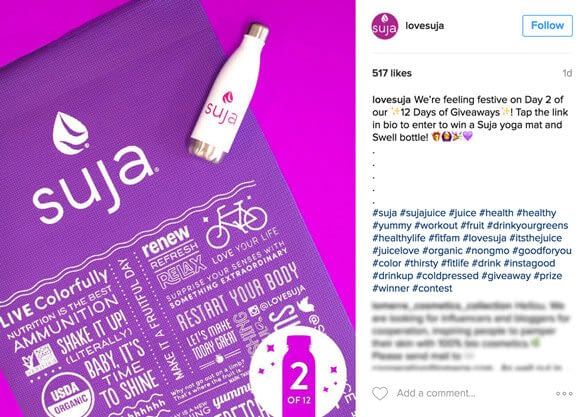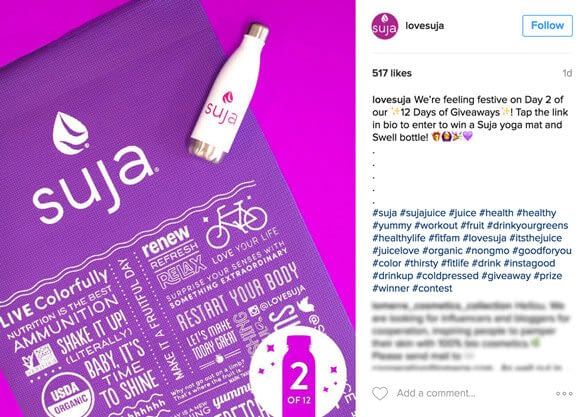 The good news is that Instagram users are open to a lot more hashtags than Twitter users. On Twitter, using more than a couple of hashtags tends to come across as spammy, and drives people away. In contrast, the optimal number of hashtags on an Instagram post is about nine.
This means that you're able to add a variety of relevant keywords to each Instagram post. You can describe its category and topic, and even include your business' name. A mix of short- and long-tailed keywords is best, and you'll want to research your choices carefully to make sure they're relevant to your audience.
In addition, it's important to understand that your Instagram image captions will be used as a part of the titles that appear for them in search engine results. Therefore, make sure that the most important information is included at the beginning of your captions so that it appears in those titles.
Conclusion
It's no secret that SEO can take a lot of work to get right. The rewards are well worth the effort, however. With the right optimization strategies, you can bring in high numbers of quality, relevant leads.
When attending to SEO, it's vital to remember your social media content. Although every platform will require a different approach, optimizing your profiles and posts is key to attracting traffic on each one.
Fortunately, performing social media SEO isn't hard, and you'll be able to apply many of your existing strategies.
---
#SEO is important for #SocialMediaMarketing. Learn how to optimize your accounts today
Click To Tweet
---
Do you have any questions about how to optimize your content for a specific social media platform? Ask away in the comments section below!
The post Social Media SEO: How to Optimize Your Profiles on Major Platforms appeared first on Revive Social.