Studies show that when a person listens to information about a certain subject, they're only able to recall about 10% of that information when asked about it later. On the other hand, when the same information is portrayed as an image and seen by the person, they're able to remember 65% of the details. That's why social media graphic design is so important.
Because of our reliance on visuals, it's no wonder that social media images and videos perform better than regular text posts or other forms of content.
According to a
Wishpond study
, photos on Facebook get 53% more likes when compared to other types of posts.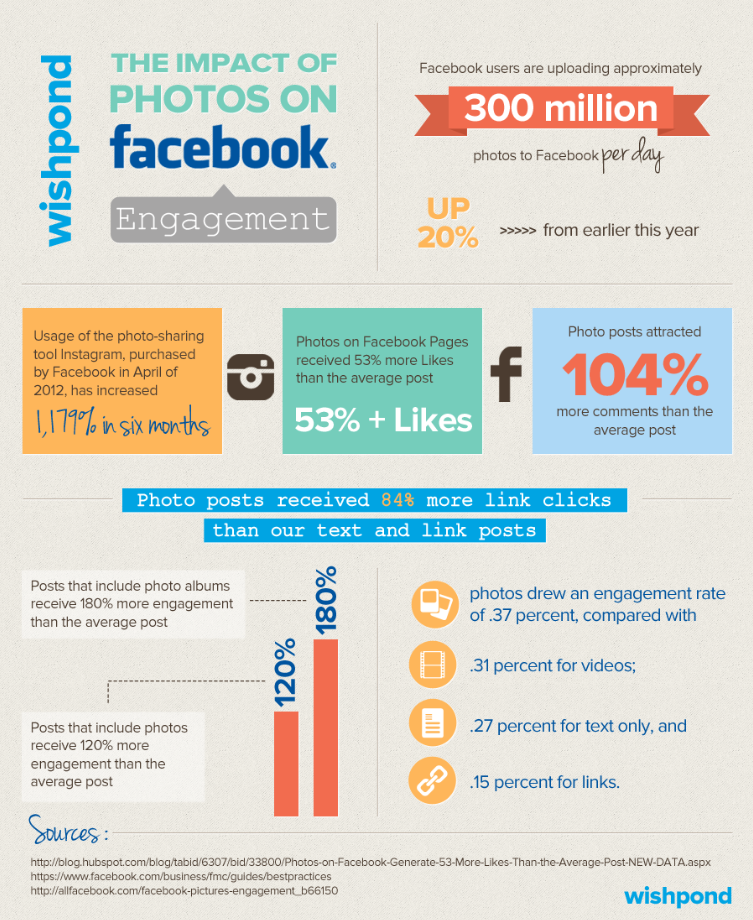 The same can be said about images on Twitter, seeing as how tweets with images gained 150% more retweets and 89% more favorites compared to tweets without images.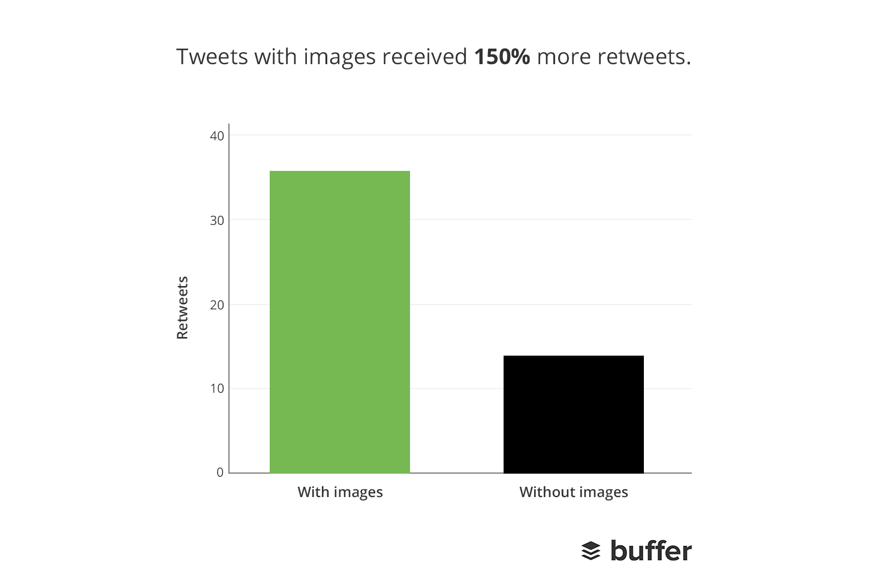 And of course, platforms like Instagram and Snapchat are entirely image-based. In other words, you must have images in your social media posts. They engage your visitors and allow users to absorb information in a manner that's more natural to them.
However, not all social media images are made the same. Some of the time, we see stock images with little to no personalized flair. Other times it's unclear whether or not there's any branding included with an image, confusing users on what company the image is coming from.
Overall, social media graphic design is a big deal, since it's the primary way you'll portray your messages to customers.
Unfortunately, not every business has a graphic design expert on its team. That said, we're living in an age where social media graphic design is much easier for those without much experience. You can find tools that allow you to generate beautiful designs within minutes. Not only that, but the formats can be saved for reuse in future posts.
The best tools for social media graphic design
When narrowing down the best social media graphic design tools, we looked at which software, apps, and websites offer the easiest interfaces with options made specifically for social media.
Five of the six design tools listed below are built for all users, from beginners to advanced designers. One of them is for those professionals out there, or for those who would like to take their designs to the next level.
The king of social media graphic design has got to be Canva. It's an impressive free tool with a premium solution for larger teams. The strongest functions are provided through a web app, but you're also able to design on Android and Apple devices. The Canva company has accumulated a loyal following with millions of designers clamoring for more.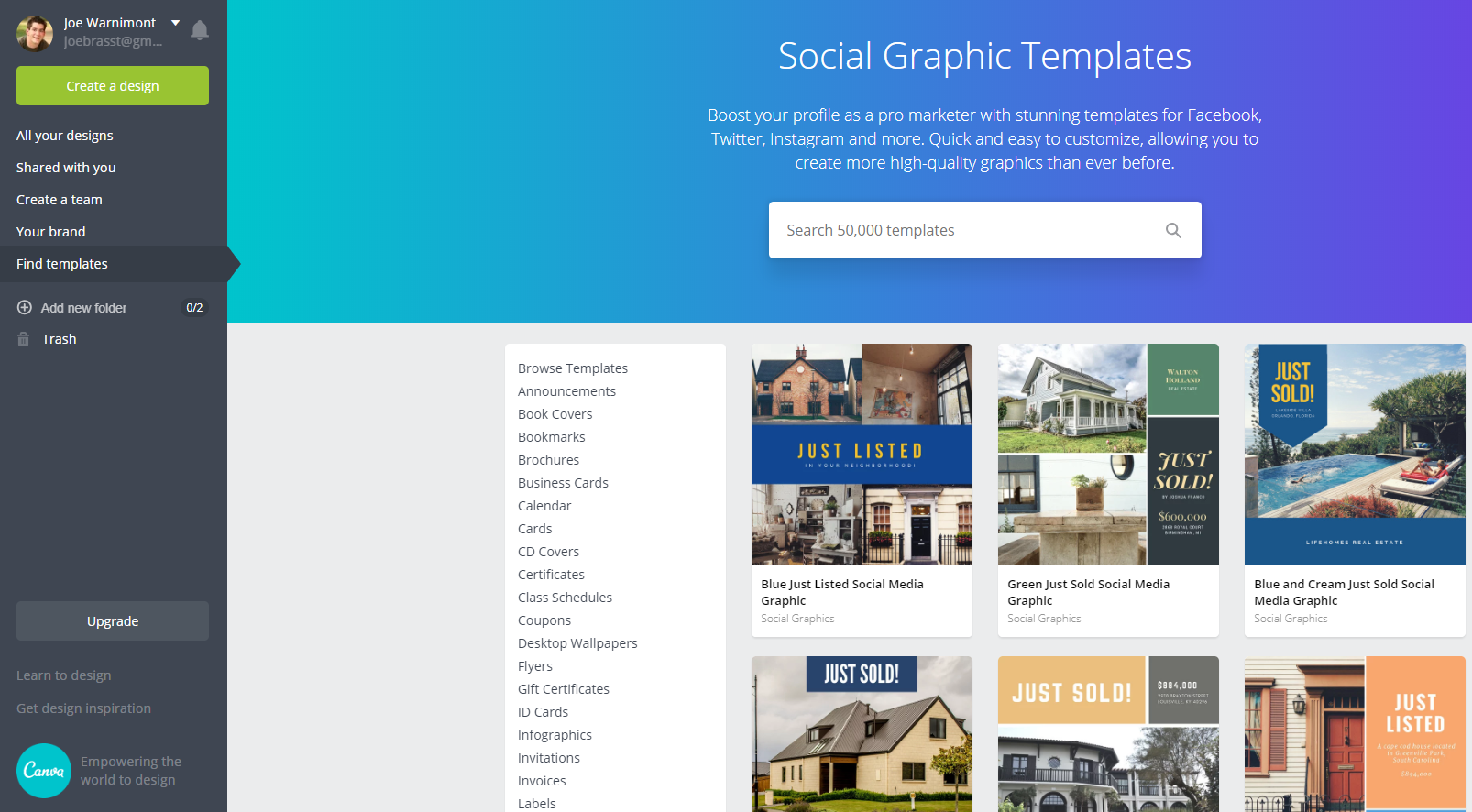 In short, Canva has a large collection of design templates for you to begin with. Then, you're able to choose which type of social media account you're posting to. This way the dimensions are always perfect and you receive templates constructed for those platforms. In addition, the Canva toolbox includes beautiful free and paid images, fonts, shapes, charts, icons, and more.
The entire design process is drag and drop, so most of your images will end up looking professional, without the complicated settings you would find in a software like Photoshop.
Spark is Adobe's response to Canva, and it definitely does not disappoint. This strong image management and design program has both web and mobile phone apps.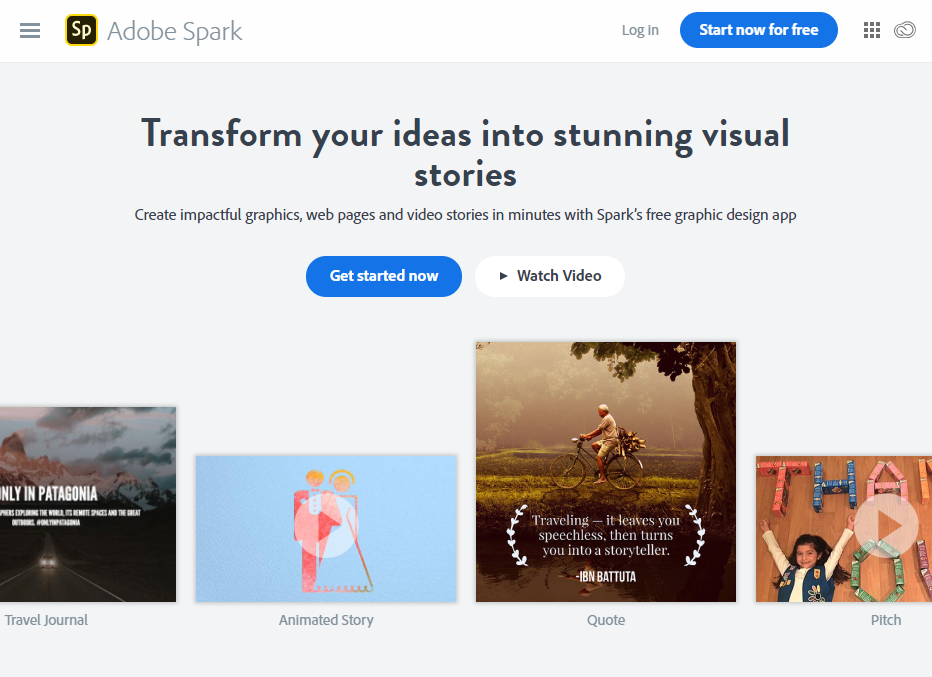 The key with Adobe Spark is that it provides a smart branding tool that takes your company's colors and logo to generate an entire visual marketing packet for you.
Once the package is created, you're able to choose which social media network you're posting on and receive tips on how to make the best images possible. Canva does a good job of letting you save old images and edit them for future use, but Adobe is the clear winner when it comes to expediting your workflow.
Pablo by Buffer is a lighter weight social media graphic design solution compared to Canva and Spark, so we like it for those who plan on making image-based posts with text overlays.
Templates are offered through Pablo, where you can choose from categories like Quotes, Promotions, and Announcements.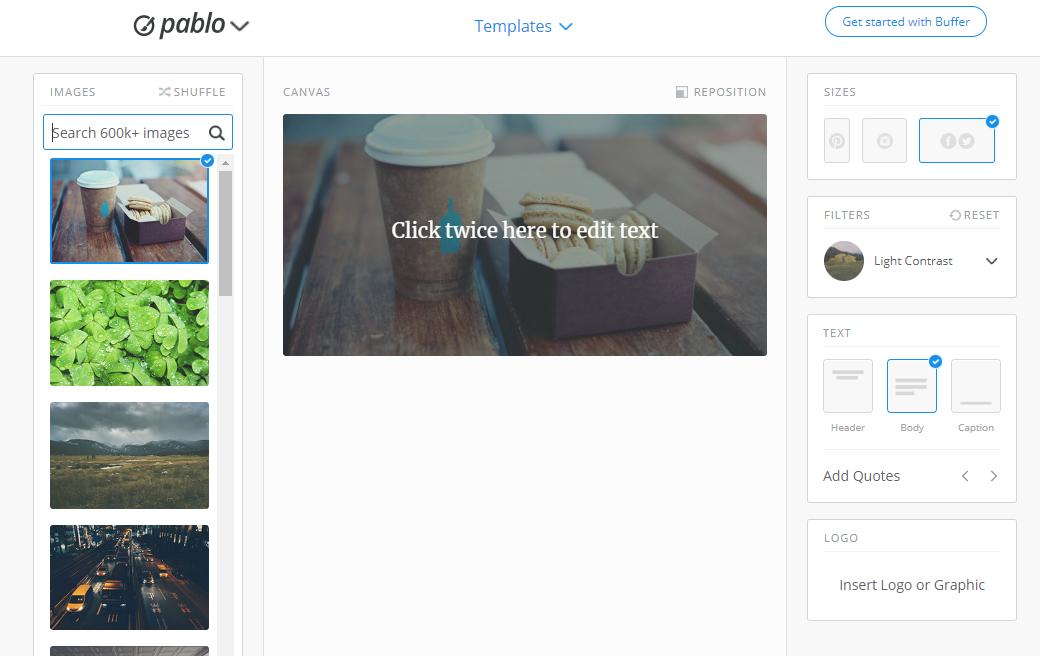 Facebook, Instagram, Pinterest, and Twitter images are all resized to match each one's requirements, and you can instantly add your logo to any of the images you pull from the stock collection.
The main downside of Pablo is that the stock images are rather generic. However, you do have the option to upload your own images, so you can use images from any free stock photo site.
Overall, Pablo is a tool for combining images and overlaying text within seconds. You can adjust the fonts, sizes, and colors, all without having to pay a dime.
It may seem counterintuitive to mention Photoshop in an article like this, but we feel it's important because of its potential power for your designs. Learning the basics of Photoshop isn't that tricky with the help of some YouTube videos and blog posts. Therefore, you're able to hone in on some of the features that might prove useful for your company's graphic design.
For instance, you may want to figure out how to remove the background from behind a person and change it to something else. Canva and Spark don't have any features for accomplishing this. However, there are plenty of tutorials on YouTube that show you how easy it is with Photoshop. You could learn this trick within five or ten minutes.
Sure, Photoshop is typically used by professional designers, but it could become a crucial tool for those who need to step up their graphic design game with minor image tweaks.
Some business owners are on-the-go most of the time, so it makes sense for them to post to social media directly from a phone. Not only that, but you have to use a phone to share graphics to Instagram–so you might end up being on your phone more often than on your desktop.
Because of this, we want to highlight a social media graphic design tool that offers excellent features on the mobile interface.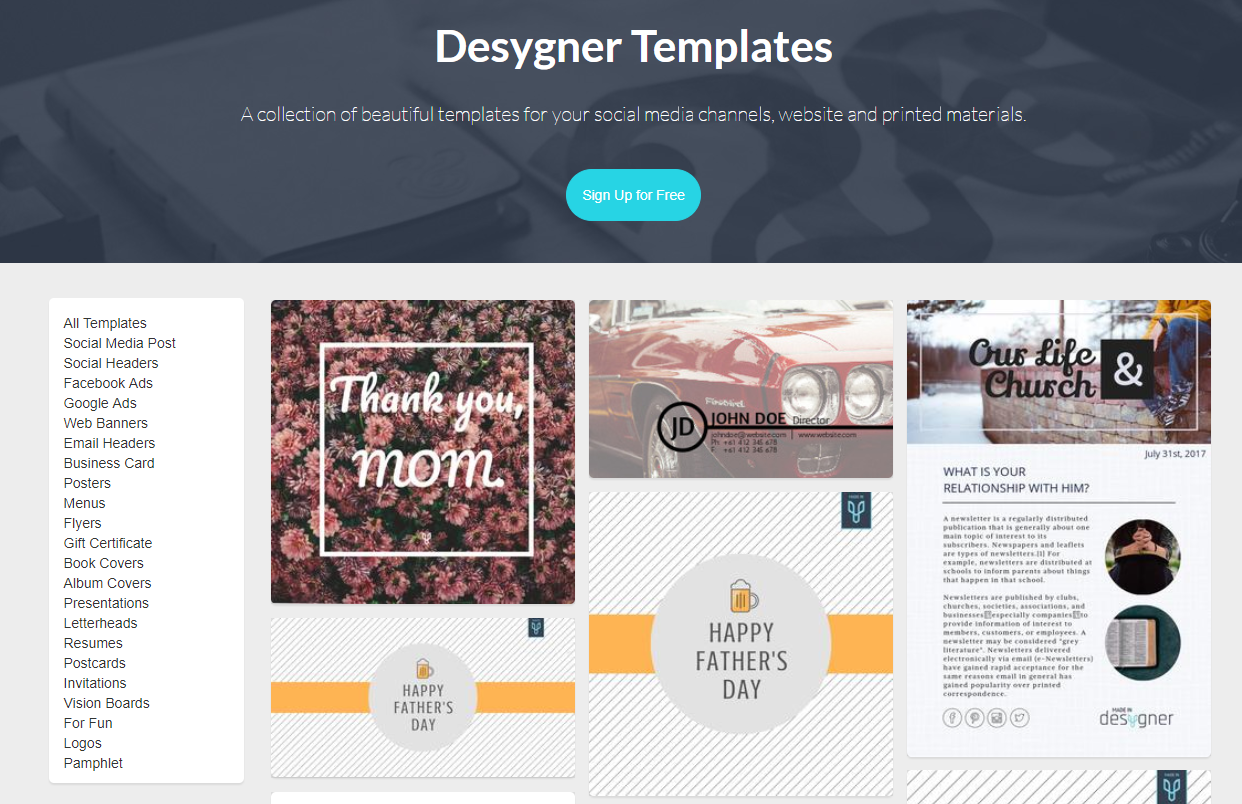 The Desygner app works on your desktop, but its true benefit comes on iPhones and Android devices. Over 5,000 free templates are located in the Desygner library, and they're simple to edit and share directly from your phone to your social media accounts. Vectors, stickers, and icons are also included with the package, making it similar to Canva, but with a much better mobile interface.
Far too often, we see web apps converted into mobile apps and they skimp on the features. That's not the case with Desygner, since it was made to run as a mobile app long before some of its competitors.
Your social media graphic design workflow
Designing the perfect social media graphic design strategy takes a bit of time and testing. That said, once you establish your strategy and understand the right tools to use, your social media posting becomes much easier and faster.
Knowing your design tactics beforehand is key to running an efficient social sharing operation. This allows for an overall sense of simplicity since you're able to refer to your strategy, know your standard tactics, then turn to your social media graphic design tools to do what they do best.
So, here are some essential tips to form your graphic design strategy, along with thoughts on how to make the entire process easier for you.
Branding
The first step to constructing any social media design is to create somewhat of a library of templates that reflect your brand. This is where either Adobe Spark or Canva come into play since Spark has a branding generator and Canva lets you save and reuse templates.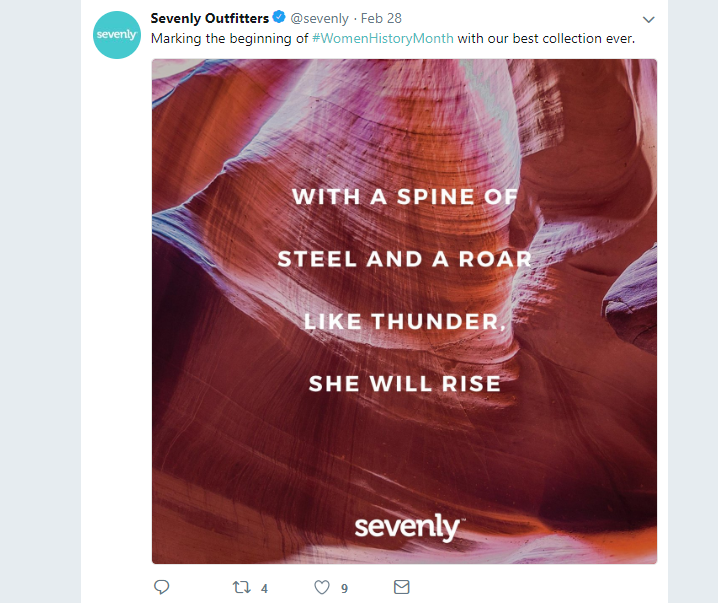 Not all of your social images will have your logo, but it's an excellent idea to include a preset logo in about half of your templates. This way, followers won't forget where this content is coming from, and you're able to keep your logo in front of customers' eyes. In addition, you'll want to develop colors, fonts, formatting, and other elements that all look similar across all of these templates.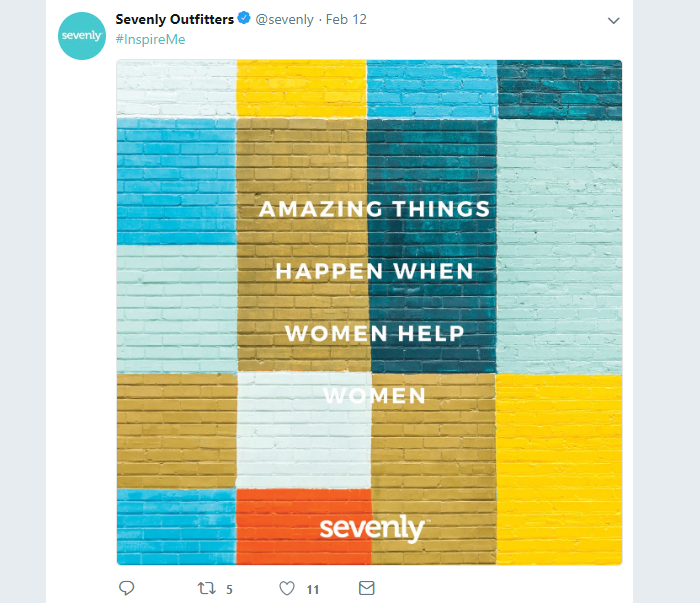 We'll talk more about these below, but it's important to remember that selecting new colors for each social media graphic is not a good idea. The same goes for different fonts or lines.
Fonts
The number one rule when selecting a font for social media is readability. Nothing is more forgettable than some text that people can't read immediately.
However, combining multiple fonts, and getting mildly creative with your typography is what's going to make those words pop.
In order to make your fonts both intriguing and legible, stick to a maximum of three different typefaces for each social media graphic design. This establishes consistent branding and ensures you don't go crazy with your typography.
Next, use only sans-serif fonts for your social posts. These are much better for the web, as opposed to serif fonts, which are used for print.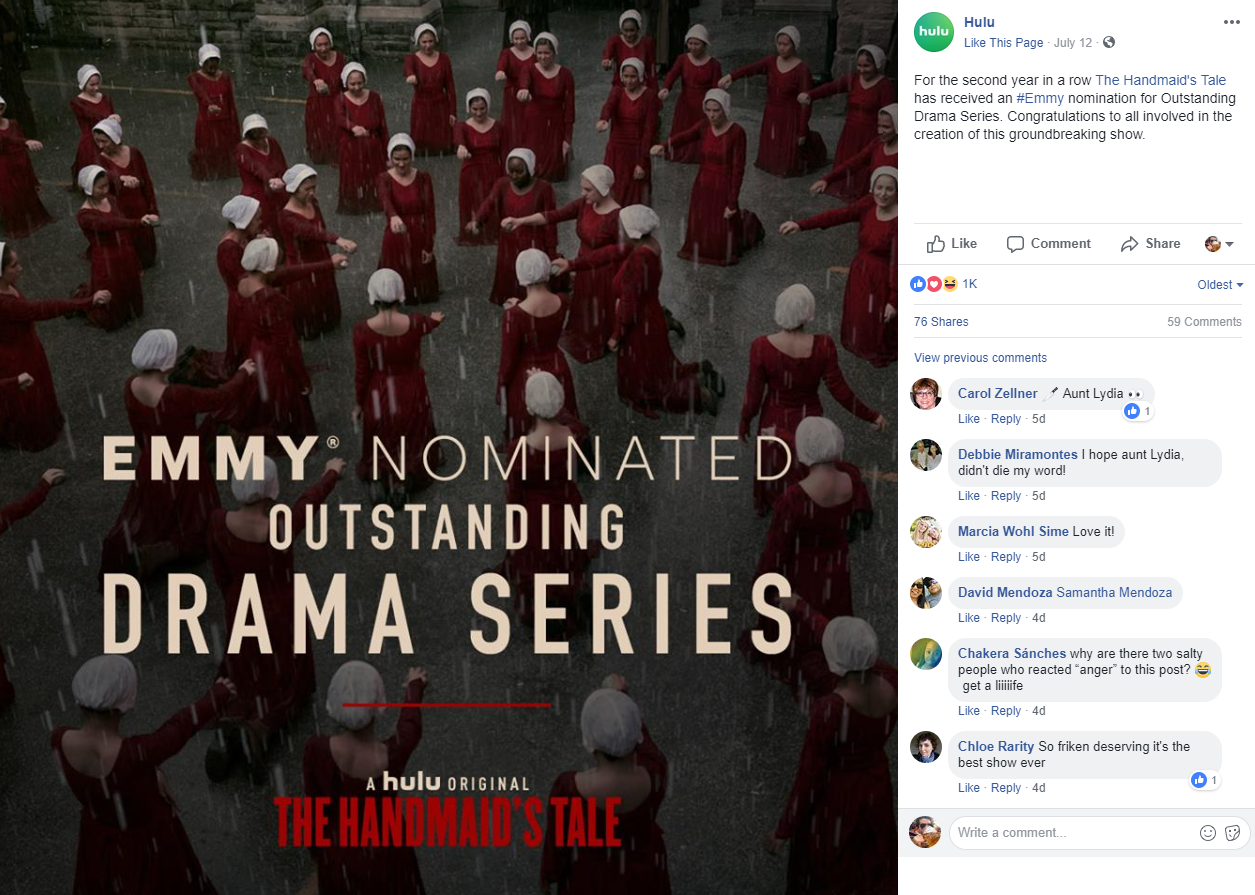 Finally, make sure your font sizes are ideal for the social platform being published to. For instance, Instagram has plenty of space to take advantage of. If you have a large portrait-style photo, you'll need large fonts so it grabs attention.
Colors
Did you know that 90% of the decision to try a product is made based on color? There's a reason McDonald's and Wendy's use red, and you can bet that the Facebook website was colored blue on purpose.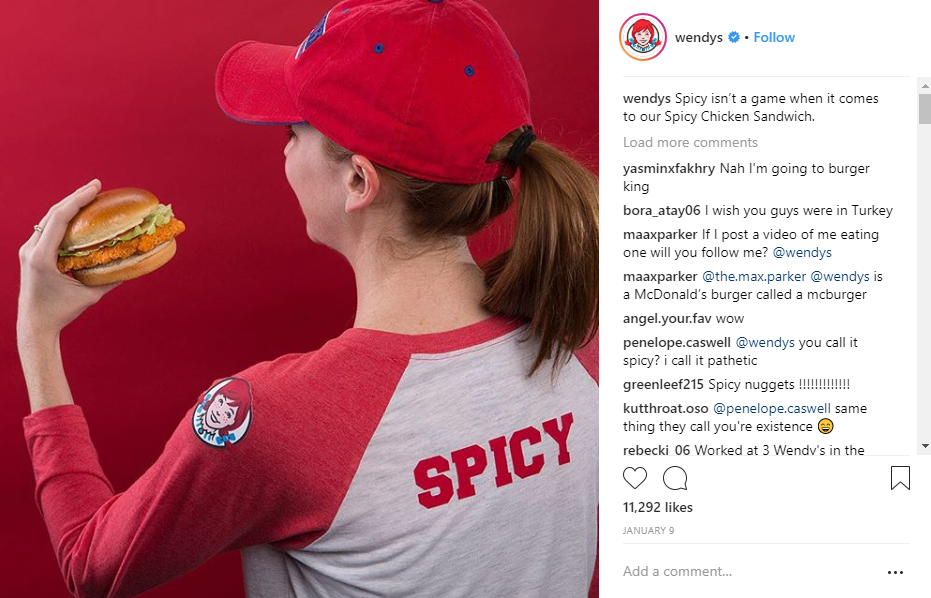 Greens represent education, adventure, and nature, while blues have more calming and clean qualities.
Pink has the obvious romantic and feminine vibe, and black brings about thoughts of power and luxury.
Although you may already have your brand colors established, you should think about what people are feeling when they see those colors. If you're running a wealth management firm, green or black makes absolute sense. However, pink for a bank or male-oriented blog wouldn't land with the customer base.
Make sure to hammer down what colors make your brand stand out, and stick to those colors in your social media designs. This establishes an ongoing story about your brand and creates a sense of comfort whenever the color is shown.
Guiding the eyes with formatting
Much of your graphic design involves formatting so that users are looking at the right elements. Several tactics are used to enable a sense of flow and balance, and it all starts with the hierarchy.
In short, the hierarchy of your text, icons, and images shows what you'd like to communicate first. Therefore, the most important elements should be at the top and hopefully larger than the rest.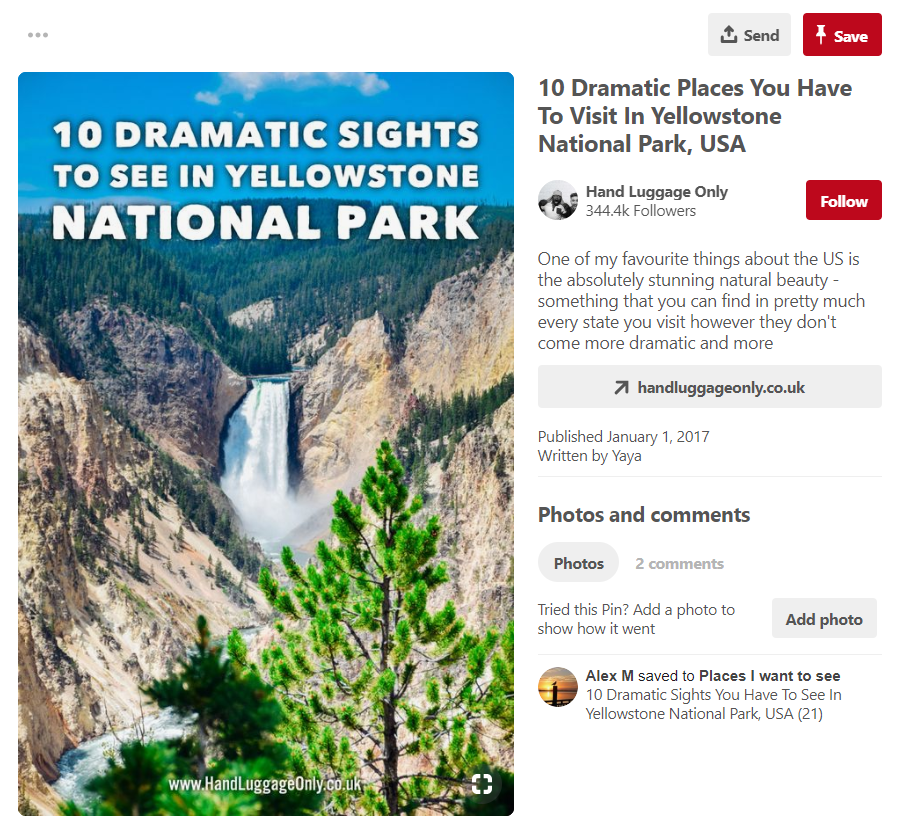 The direction of that hierarchy also has its advantages. Stick to a flow that moves from the upper left and flows to the right. If you have related items, make sure to group them together so that the users see them as similar or the same.
Finally, you can draw attention to a particular element by utilizing both contrast and lines. For instance, curved lines simulate something moving, while some contrast in your icons can help one of them stand out more.
Repetition and space
We've talked quite a bit about making the design process simple for the business owner. But the final design should also be simple for the user to comprehend.
That's why repetition and space come in handy.
It may sometimes seem like you're dumbing down the content for your users, but it's simply human nature to retain more information when looking at something over and over again. Think about how people remember speeches!
Repetition ties into branding, since you'll want to include the same colors, fonts, and logos across most of your social media graphics. The more they see your brand, the more likely they are to recognize it.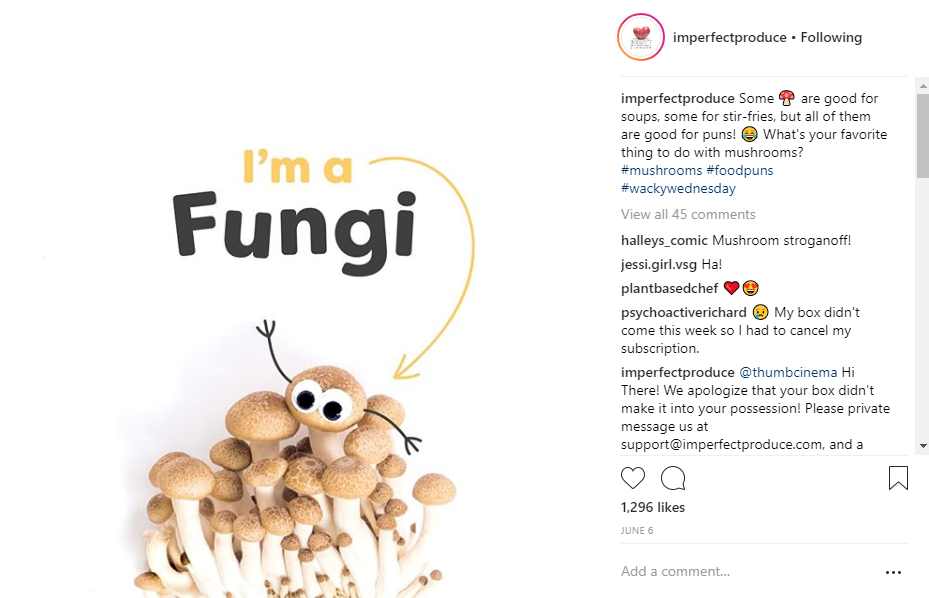 In addition, you may not realize how spacing adds to how people remember your designs. Cluttered designs cause a natural reaction of stress and confusion. So, readers are less likely to sift through that confusion. When you add a liberal amount of space to your design, it brings focus to what matters most. You're often forced to remove elements that don't matter, ultimately simplifying the entire photo.
Build your templates, know your strategy, publish, and repeat
Any good social media strategy has a plan. Yet, it's easy to stray away from a social media graphic design plan with so many options. You may feel like getting creative one day and forget that consistent colors and branding is far more important than a random vision.
---
Consistent colors and branding are essential to #socialmedia graphic design
Click To Tweet
---
Therefore, we encourage you to take advantage of tools like Canva and Adobe Spark to build beautiful templates. Then, utilize the tips we talked about to format your designs and make something that's both pleasing to the eye and relevant to your business.
Do you have more questions about social media graphic design? Let us know in the comments section below!
The post The Ultimate Guide to Social Media Graphic Design appeared first on Revive Social.