Credit Karma offers many great features for free, including credit monitoring, credit scores, checking accounts, and more. But there are also plenty of Credit Karma alternatives that offer equivalent or even better credit monitoring and other financial services.
To help you find the best alternative that provides the features most important to you, we have gathered a list of Credit Karma's top competitors and explored the services they are best at.

Compare Credit Karma Alternatives
Who is Credit Karma?
Credit Karma is one of the first credit monitoring websites created to offer free credit scores. Founded in 2007, they now provide various services, including credit monitoring, banking, and loan matching.
They have served over 100 million members and have excellent ratings on their mobile app. Unfortunately, they have poor reviews on their BBB page and have received a C rating from the Better Business Bureau.
What Services Do They Provide?
Credit Karma's core business is credit monitoring. They offer free access to your TransUnion and Equifax credit reports and scores (Vantage). They can monitor those reports and alert you of any changes.
In addition to their credit monitoring services, they also have their Karma Money program. This includes online checking and savings accounts as well as their credit builder program that operates like a secured loan.

Some of the other services Credit Karma provides include:
Credit card matching
Loan matching
Mortgage matching
Instant Karma – a sweepstakes opportunity tied to their checking and savings accounts
Karma Drive – earn discounts on your safe driving
Educational resources
Credit Karma's services are 100% free to the user: they earn money through credit card, loan, and insurance referrals. Your only potential costs include a 1% foreign transaction fee (checking account) and a deposit to secure your credit builder account.
Recent Legal Troubles
It is worth noting that Credit Karma has had some recent legal issues. This includes a lawsuit filed by the FTC, where Credit Karma agreed to pay $3 million to customers who were denied credit after receiving pre-approved claims from Credit Karma.
There was also a privacy issue with Plaid; the company Credit Karma uses to link to your external bank account(s). Plaid was accused of obtaining more account information than needed, including the login information for users' bank accounts.
The $58 million dollar settlement against Plaid affected numerous Credit Karma customers as well as users of other apps that use Plaid's services.
Who is Credit Karma Best For?
Credit Karma could be a good fit if you are looking for a free credit monitoring service that lets you monitor more than one credit bureau's credit report.

It can also be a good choice for those who:
Want free checking and savings accounts
Need to build their credit
Want credit monitoring access on their phone
Are interested in comparing loan/insurance rates
However, Credit Karma will not be a good choice for those who are leary of their recent legal/privacy issues, those wanting more in-depth credit monitoring and identity monitoring services, or those looking for high-yield savings accounts. 
5 Alternatives to Credit Karma
Credit Karma isn't the only name in the game when it comes to credit monitoring or online banking services. That said, there are few other platforms that offer such a wide range of services.
So when looking at the alternatives, you'll want to focus on the products/services that are most important to you.
Let's take a look at how Credit Karma stacks up against some of its top competitors.
Credit Karma Versus 5 Alternatives
| | Scoring model used | Credit bureaus pulled  | Bank accounts | Credit-building feature | Upgrades (for a fee) |
| --- | --- | --- | --- | --- | --- |
| Credit Karma | VantageScore | TransUnion & Equifax | Yes | Yes | No |
| Credit Sesame | VantageScore | TransUnion, Experian*, & Equifax* | Yes (checking only) | Yes | Yes |
| Experian | FICO | Experian TransUnion* & Equifax* | No | Yes | Yes |
| CreditWise | VantageScore | TransUnion | Yes | No | No |
| Mint | VantageScore | TransUnion | No | No | No |
| MyFICO | FICO | Experian*, TransUnion*, & Equifax* | No | No | Yes |
* access to credit reports from these credit bureaus available for a fee
---
1. Credit Sesame

Founded in 2010, Credit Sesame started out as a credit monitoring website. Their portfolio of products has since grown, yet most services remain free to use.
They remain unrated on the BBB site with mixed customer reviews at 3.5/10, with most of the negative complaints stemming from Credit Sesame's frequent email adverts.

Features & Pricing
Credit Sesame's primary service is its credit report and score monitoring service. 
| | Credit Bureau Monitored | Scoring Model Used | Identity theft protection | Rent reporting | Cost |
| --- | --- | --- | --- | --- | --- |
| Basic | TransUnion | VantageScore | No | No | Free  |
| Premium | TransUnion, Experian, & Equifax | VantageScore | Yes | Yes* | $15.99/month |
* only reports to Equifax & TransUnion
Credit Sesame does offer a 7-day free trial of their Premium account.
Credit Sesame also offers its Sesame Cash program, which includes a zero-fee online checking account. This checking account can then be used to fund a credit-builder account which lets you set your own utilization rate.

Learn more: See our full Sesame Cash review for more information on the credit builder account and other Sesame Cash features.

The other services Credit Sesame offers include: 
Credit card matching
Insurance matching
Home value estimator
Loan matching
Educational resources

How do they compare to Credit Karma?
If you are looking for a company that offers a similar set of services to that of Credit Karma, Credit Sesame is your winner.
One area where Credit Sesame beats out Credit Karma is with their premium subscription options that let you monitor all 3 of your credit reports for a monthly fee.
However, Credit Sesame doesn't offer a savings account like Credit Karma does, and their credit builder account reports like a credit card instead of a loan.
It is also worth noting that Credit Sesame was also impacted by the Plaid privacy lawsuit.
---
2. Experian

This credit bureau offers its own free credit monitoring service. And, being one of the 3 major credit bureaus, you'll know that the credit information they display is the same as what appears on your full Experian credit report.

Features & Pricing
Experian has several free services and a few that require a small fee. Their basic credit monitoring service is 100% free and comes with:
Your Experian credit report
Your Experian FICO credit score (updated monthly)
Credit alerts
Access to bill negotiation services (for a fee unless you have a paid subscription)
Personal finance management tools
Credit card and loan matching services
Boost – for reporting utility payments, subscriptions, and rent
In addition to their free basic service, Experian offers several upgraded options for a fee.
| | CreditWorks Premium | IndentityWorks Premium | IdentityWorks Premium Family |
| --- | --- | --- | --- |
| Price | $24.99/month | $24.99/month | $34.99/month |
| Free trial period | 7 days | 30 days | 30 days |
| 3 bureau credit reports and scores | monthly | quarterly | quarterly |
| Identity Monitoring | 1 adult | 1 adult | 2 adults & up to 10 children |
| Additional Features | Score simulator, home and auto scores, etc.  | Privacy scans, court record alerts, etc. | Privacy scans, court record alerts, etc. |

In addition to the above services, all of the premium memberships also offer:
$1 million identity theft insurance
3 bureau credit monitoring
Experian credit lock
Daily Experian FICO score updates
Dark web scans
Which page you are upgrading from will determine whether you get CreditWorks Premium or IndentityWorks Premium, so be careful.

How do they compare to Credit Karma?
Experian beats out Credit Karma with access to full credit reports and FICO credit scores. Plus, free access to Boost (which does not use Plaid) for improving your credit score is an excellent resource.
Additionally, Experian offers advanced credit monitoring while Credit Karma does not; unfortunately, access is fee-based.
One downside to a free account on Experian is the various confusing upgrade pages. On a personal note, I use Experian, and the constant "upgrade now" pop-ups are very annoying.
If you want a free checking account, Credit Karma might be a better option.
One of the best potential credit monitoring moves is to use Experian and Credit Karma so you can have free coverage of all 3 credit bureaus.
---
3. CreditWise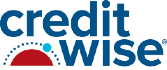 This credit monitoring app backed by Capital One bank is 100% free to use and is already enabled for anyone using a Capital One credit card or other product. It is also a tool that is open to non-customers.

Features & Pricing
The CreditWise website and app give you access to your TransUnion credit report information and a VantageScore for free. In fact, all of the tools and resources provided are 100% free.

In addition to basic credit monitoring, your CreditWise account will come with features, such as:
Credit score simulator
Customized tips to improve your credit
Score tracker
Dark web monitoring
Credit product recommendations
Education resources
And, since CreditWise is backed by Capital One, you can explore all of their banking products, including checking accounts, auto loans, credit cards, and more. CreditWise will automatically be tied into any Capital One credit accounts you open.

How do they compare to Credit Karma?
Since CreditWise is already funded by Capital One's other products, it is much less spammy than Credit Karma (and other competitors) which generate revenue by selling you additional products.
Plus, being linked to all of Capital One's banking products gives it a leg up over Credit Karma which just offers checking, savings, and credit builder accounts.
That said, they only pull from TransUnion, and Capital One doesn't offer any credit-building features. Additionally, Capital One has a partnership with Plaid and was impacted by the lawsuit.
---
4. Mint

Backed by Intuit, Mint is primarily a budgeting and personal finance management app. This app helps you manage all of your finances in one place, including credit cards, bank accounts, investment accounts, and more.

Features & Pricing
Mint's features are 100% free except for their bill negotiation service offered through BillShark, which will cost you 40% of the savings they negotiate. I.E., if they save you $200, you'll owe BillShark $80.

Mint's free services include:
Budgeting
Subscription management
Investment tracking
Bill due alerts
TransUnion credit score (Vantage)
Credit monitoring
Salary estimator
Credit card & loan matching services
Educational calculators & resources
Mint also offers integration with your taxes if you use TurboTax.

How do they compare to Credit Karma?
If you are looking for a personal finance management tool that includes access to credit monitoring, then Mint could be a great choice. And, Mint uses Intuit's technology to access your accounts, so they were not impacted by the Plaid lawsuit.
However, if your focus is on credit monitoring or improving your credit, then the information and tools that Credit Karma offers is the better choice.
---
5. MyFICO

The company that invented credit scores has its own credit monitoring service called MyFICO. Their unique service is one of few that will provide you with actual FICO scores instead of Vantage scores.

Features & Pricing
MyFICO's access to credit scores and reports is done on a subscription basis. None of their services are free.
| | Basic  | Advanced | Premier |
| --- | --- | --- | --- |
| Credit Bureau Pulled | Experian | Experian, TransUnion, & Equifax | Experian, TransUnion, & Equifax |
| Update Frequency | Monthly | Quarterly | Monthly |
| Identity Monitoring | No | Yes | Yes |
| Price | $19.95/month | $29.95/month | $39.95/month |

In addition to the above features, all of MyFICO's subscriptions come with:
$1 million identity theft insurance
Alternative FICO scores (i.e., auto scores)
Score simulator
Online Community
Educational resources
MyFICO also offers one-time credit reports and scores at $19.95 for a single bureau and $59.85 for all 3 bureaus.
It is also worth noting that MyFICO does not offer any kind of trial period, nor do they offer a refund period.

How do they compare to Credit Karma?
If your focus is on credit and identity monitoring and you don't mind paying a fee, then MyFICO might be the best choice.
All subscriptions include full reports and FICO credit scores, which neither Credit Karma nor most of their competitors offer. Plus, their thriving online community is a real plus. Credit Karma shut down their own community in 2021.
The downside, of course, is the price. Credit Karma is free, but MyFICO is not. And, despite the wealth of advice and resources, MyFICO does not offer banking or credit building accounts like Credit Karma does.
---
Final Thoughts
With Credit Karma, you never have to worry about paying a dime. But that doesn't mean their services will be best to meet your needs. If you are looking for some basic, free credit monitoring and loan comparison services, then Credit Karma could be a good fit.
On the other hand, Mint would be a better choice for managing your finances, and Experian and MyFICO might be better for monitoring and protecting you against identity theft.
Finding an alternative to Credit Karma is easy, but finding the alternative that is the best fit for you, is worth some extra consideration.
The post 5 Best Credit Karma Alternatives for 2022 appeared first on FinMasters.
FinMasters