SiteGround can be the best web host of them all for the right type of user and for the right kind of website. However, not all people share the same sentiment towards the Bulgarian company. If you find yourself in that group, you might be interested in some of the best SiteGround alternatives on the market.
The common reasons people turn away from SiteGround are usually related to:
wanting to use cPanel over Site Tools;
avoiding performance issues (although rare);
cutting hosting costs;
getting more server setup choices;
improving their managed WordPress experience;
using a different website engine – other than WordPress.
Let's explore four of the best SiteGround alternatives that the market has to offer:
Bluehost: all-around, best SiteGround alternative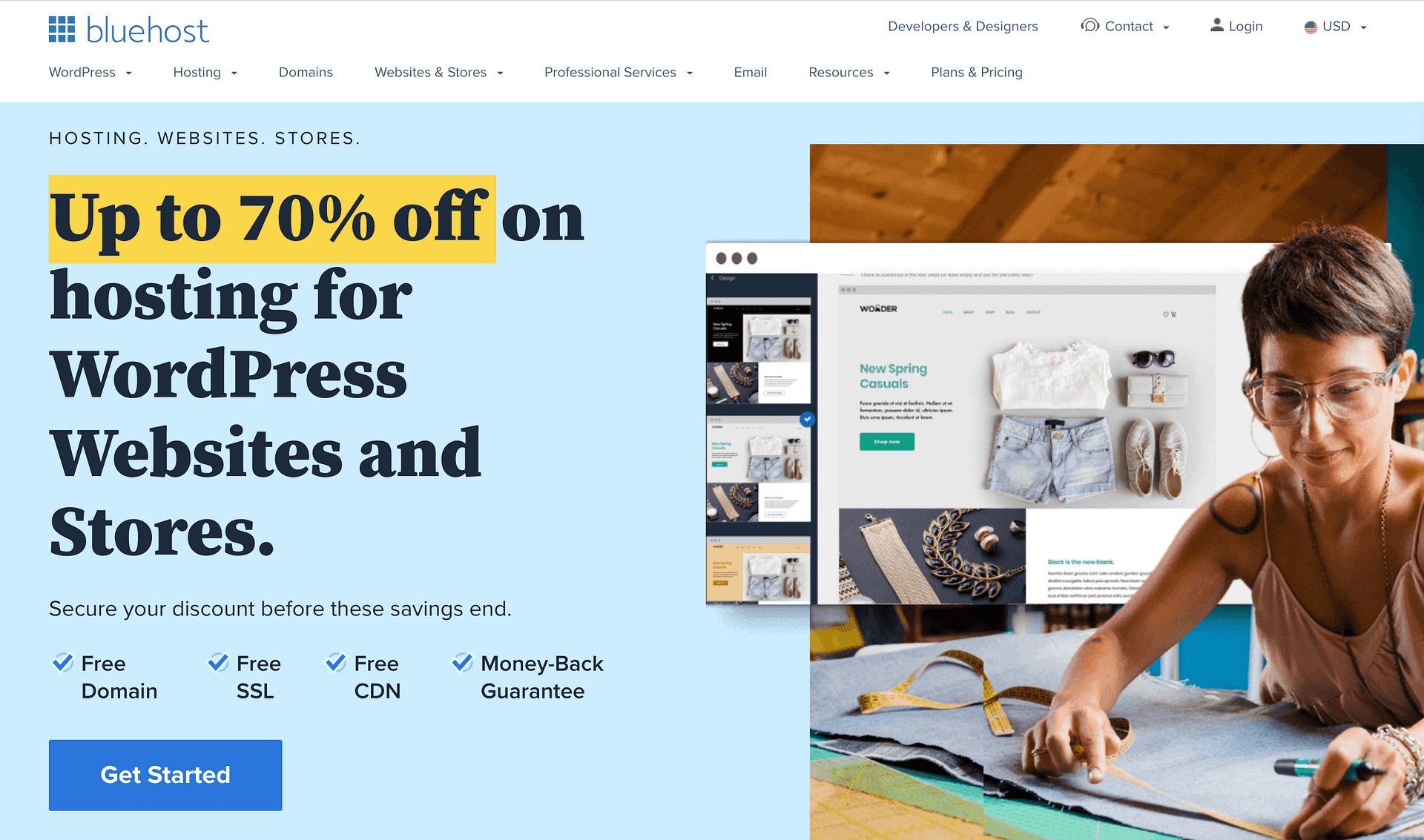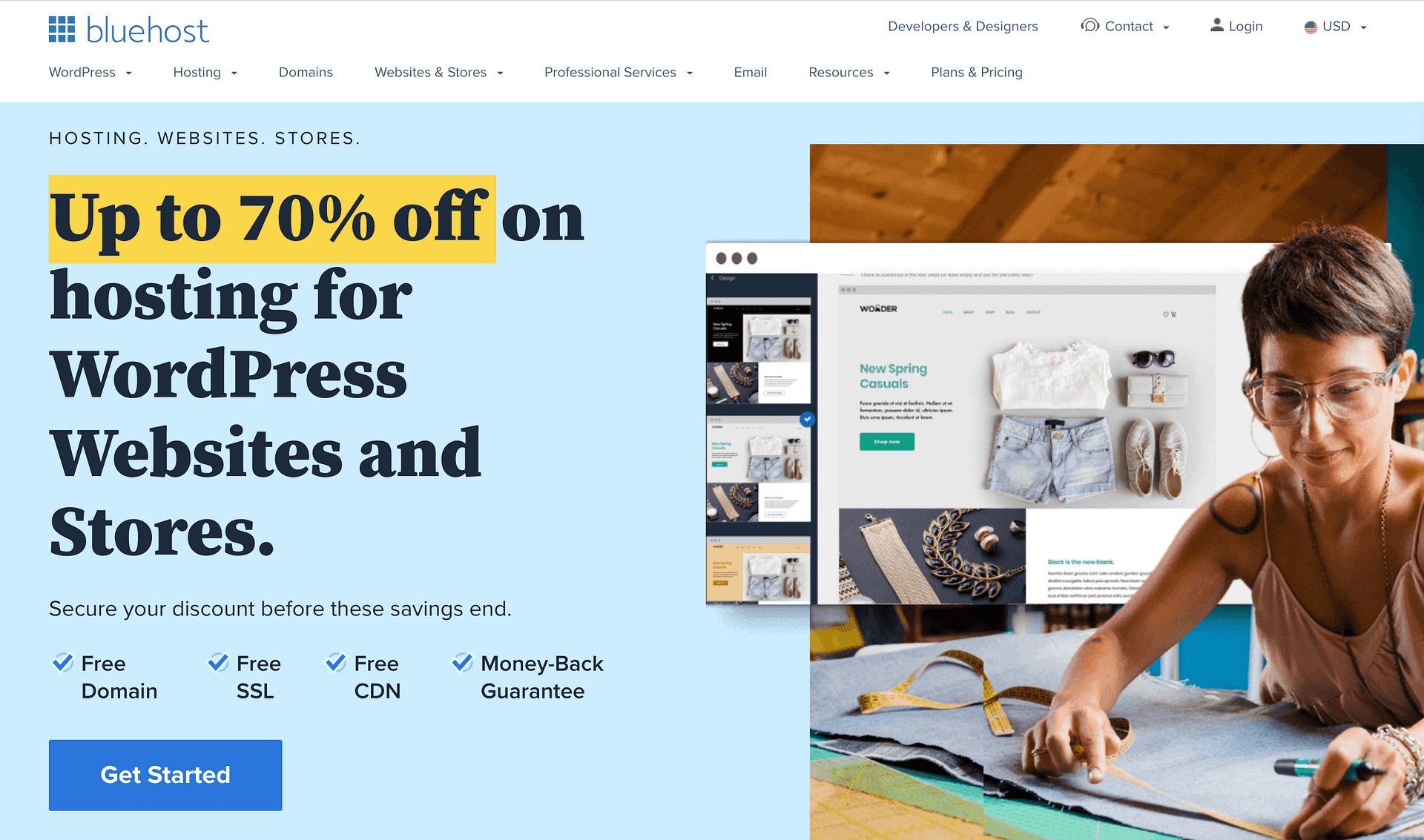 Let's cover the best all-around alternative first. Bluehost has a lot going for it that makes it the perfect SiteGround alternative for 90% of the users:
First off, it's generally cheaper over the long term.
It gives you a free domain name for the first year.
The performance is mostly on par with SiteGround – depending on your server location.
And lastly, Bluehost offers the classic cPanel software to handle your site management operations.
Bluehost's cPanel comes with standard features like email accounts and file managers. It also provides built-in caching, staging sites, and a setup wizard.
Features
Bluehost gives you access to different hosting-related services, from dedicated servers to domain names. While it has similarities with SiteGround's, it differs in some areas, like free domain names (.org, .com and others), the hosting dashboard, and a cheaper price point.
Free domain name
Unlike SiteGround, Bluehost offers a free domain name for the first year.
Shared hosting
Bluehost's cheapest shared hosting plans cost $2.75 per month, while SiteGround's prices start at $2.99.
Dedicated and VPS hosting
While SiteGround opts for cloud hosting, Bluehost offers VPS and dedicated hosting services on top of that.
Dedicated servers offer complete control and privacy and work best for users with high-traffic websites. On the other hand, VPS hosting works for those needing special server configuration.
cPanel dashboard
While SiteGround discontinued using cPanel and designed a custom control panel called Site Tools, Bluehost still favors this classic solution. It also has a modern native dashboard to support cPanel.
Digital marketing tools
Bluehost comes with a professional marketing package that includes social media marketing, SEO, advertising, and content creation.
Price
If you're on a tight budget, Bluehost will provide you with more affordable plans than SiteGround across the board.
The shared hosting plans are the cheapest ones and range from $2.75 to $4.95 per month.
It provides 50 GB of storage, unmetered bandwidth, SSL certificates, and the aforementioned free domain for the first year.
The dedicated hosting plans are Bluehost's most expensive, costing from $79.99 per month.
There are also cloud solutions and other more original hosting setups available at Bluehost.
Ease of use
SiteGround and Bluehost both have excellent dashboards and user interfaces. While Bluehost does give you access to cPanel, you can also use their simplified custom dashboard that strips some of the more advanced features, which can be beneficial to first-time website owners.
Performance
Here are the performance metrics of Bluehost:
Bluehost loading times

| | |
| --- | --- |
| East Coast, USA: 1.43s | West Coast, USA: 0.82s |
| London: 0.45s | Paris: 1.09s |
| Mumbai, India: 0.36s | Sydney: 3.67s |

Go to Bluehost
Cloudways: best SiteGround alternative for affordable managed cloud hosting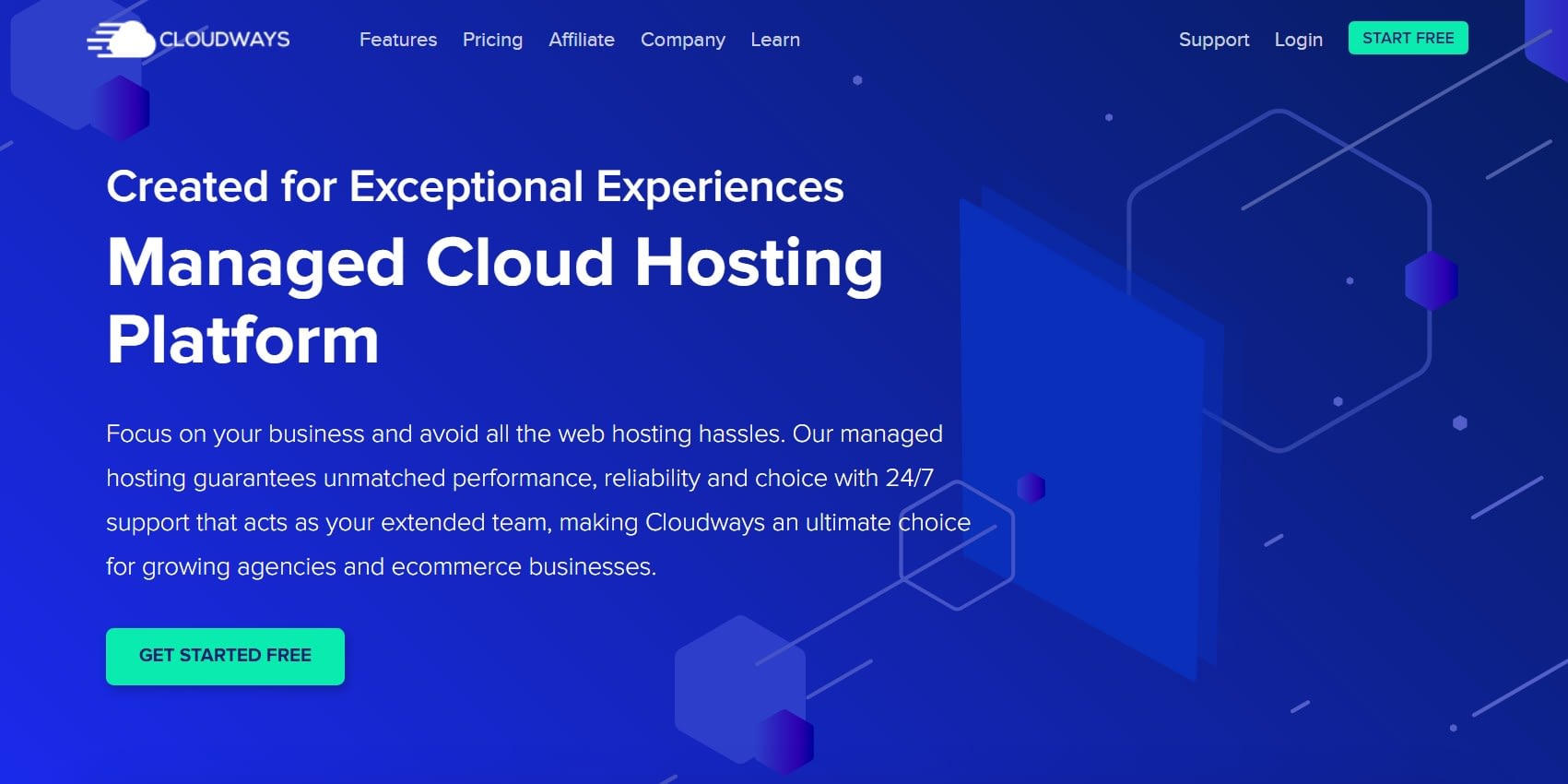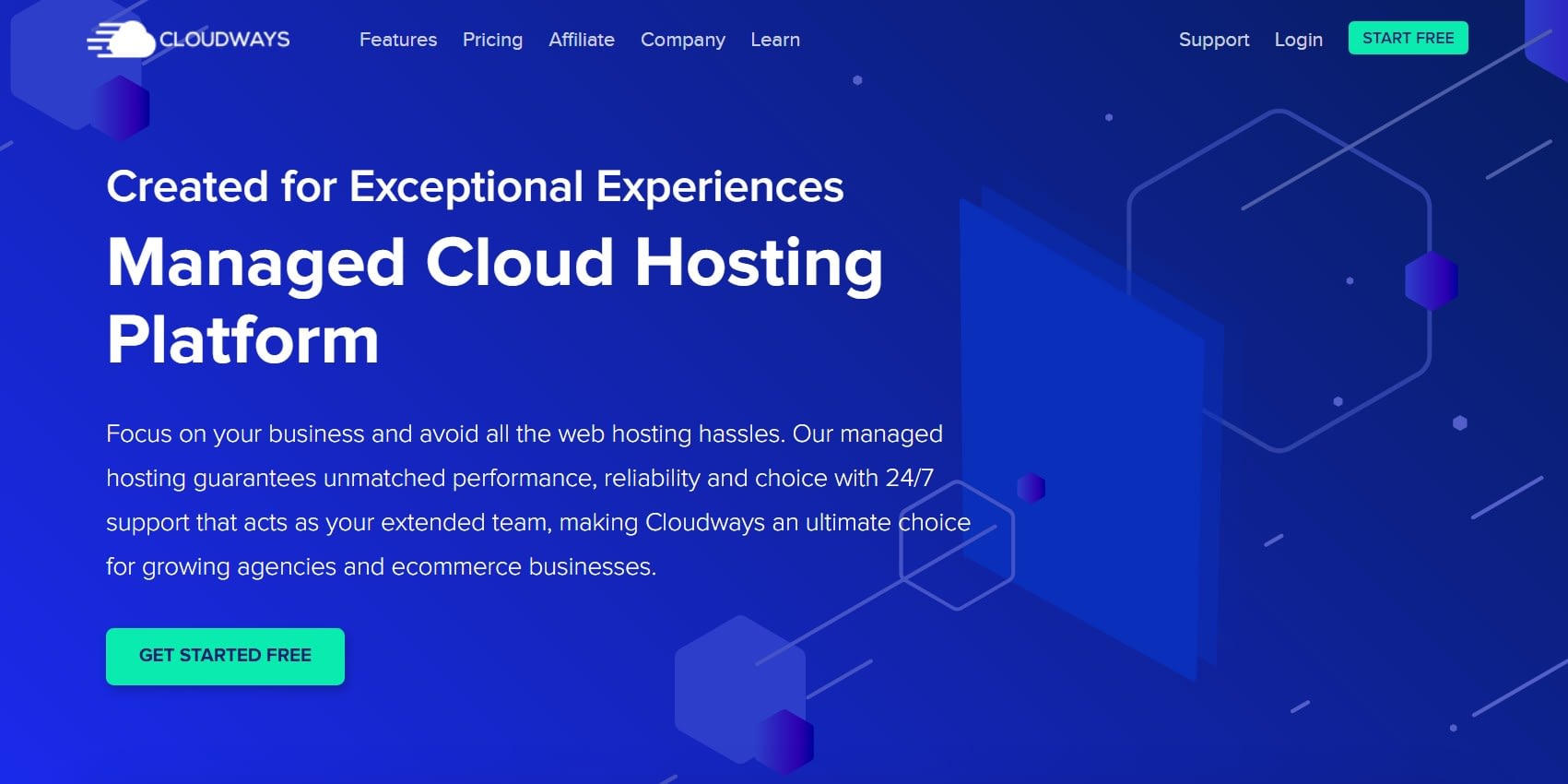 Cloudways offers excellent performance for a low price. So if you're looking for SiteGround alternatives because you want an inexpensive managed cloud hosting solution, this is your best bet!
What's unique about Cloudways is that they give you access to a range of cloud hosting providers and then put their own layer of software on top of these servers. You get a choice of Google Cloud, DigitalOcean, Linode, Vultr, and AWS when signing up to Cloudways. Then, Cloudways will install a WordPress site on top of your cloud server in a couple of clicks. It also takes care of all the admin and management tasks that are usually involved when working with cloud hosting, like AWS or Google Cloud. Moreover, Cloudways is scalable, gives you extensive control over your server choices, and emphasizes speed and performance, allowing you to focus on your business.
SiteGround doesn't allow users to choose a server provider, and its cheapest cloud hosting plan can be ten times Cloudways' pricing for a real-world setup – meaning a site that has been around for a while:

Features
Cloudways promises similar features like managed hosting, security services, automatic backups, and real-time monitoring. What's different about it is that it's fully integrated with the cloud server provider that you've selected during signup.
Cloudways backups
Cloudways provides automatic backups that help you recover from data loss. It can also store backups on the same servers for easy download to external storage.
Security
The platform protects all accounts with 2FA and ensures server security by whitelisting the IP addresses used for SSH and SFTP.
Cloudways also provides a content delivery network (CDN) for $1 per 25 GB and a proactive team that monitors all servers.
Real-time monitoring
Cloudways integrates New Relic, an industry-standard monitoring platform, to provide real-time data on server performance. It tracks 15 performance factors and displays the results in graphs.
Cloudways scalability
The platform's infrastructure provides greater flexibility to scale up any server vertically.
Price
Cloudways standard prices begin at $10 monthly and may vary according to your selected cloud service provider. As one of the best SiteGround alternatives, this platform doesn't have traditional plans but allows you to set up as many servers as possible, and then bills you hourly or monthly.
If you want cheap cloud hosting with excellent performance, DigitalOcean and Vultr are your two best options with Cloudways.
Ease of use
While not everyone knows about Cloudways, and their lineup of available hosting options and price points can be intimidating, actually working with the platform is easier than you'd expect.
After selecting your plan, Cloudways sets up everything and operates like a traditional host.
That said, having some server knowledge or experience can come in handy if you ever want to perform more complex operations on your setup. There's also a knowledge base available to help you out.
Performance
Here are the performance metrics of Cloudways:
Cloudways loading times

| | |
| --- | --- |
| East Coast, USA: 0.69s | West Coast, USA: 1.19s |
| London: 0.25s | Paris: 0.29s |
| Mumbai, India: 1.09s | Sydney: 2.26s |

Go to Cloudways
DreamHost: best SiteGround alternative for overall affordability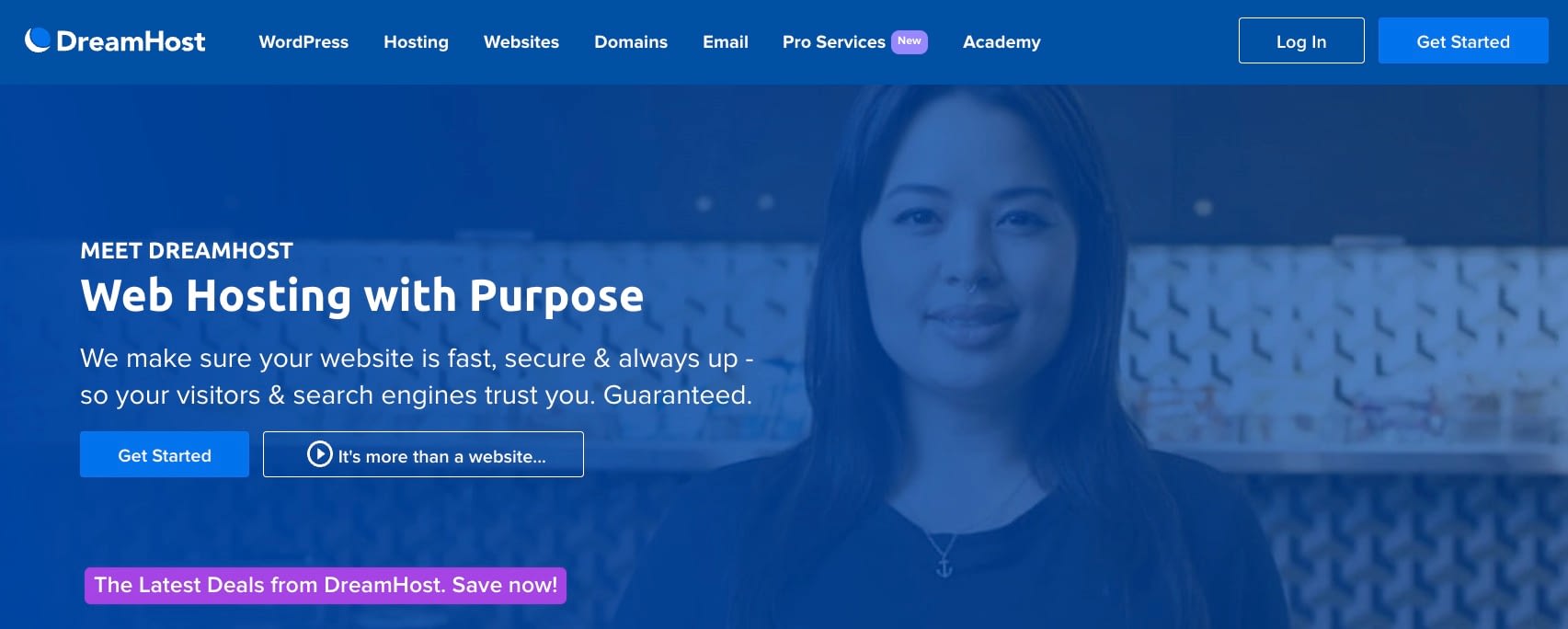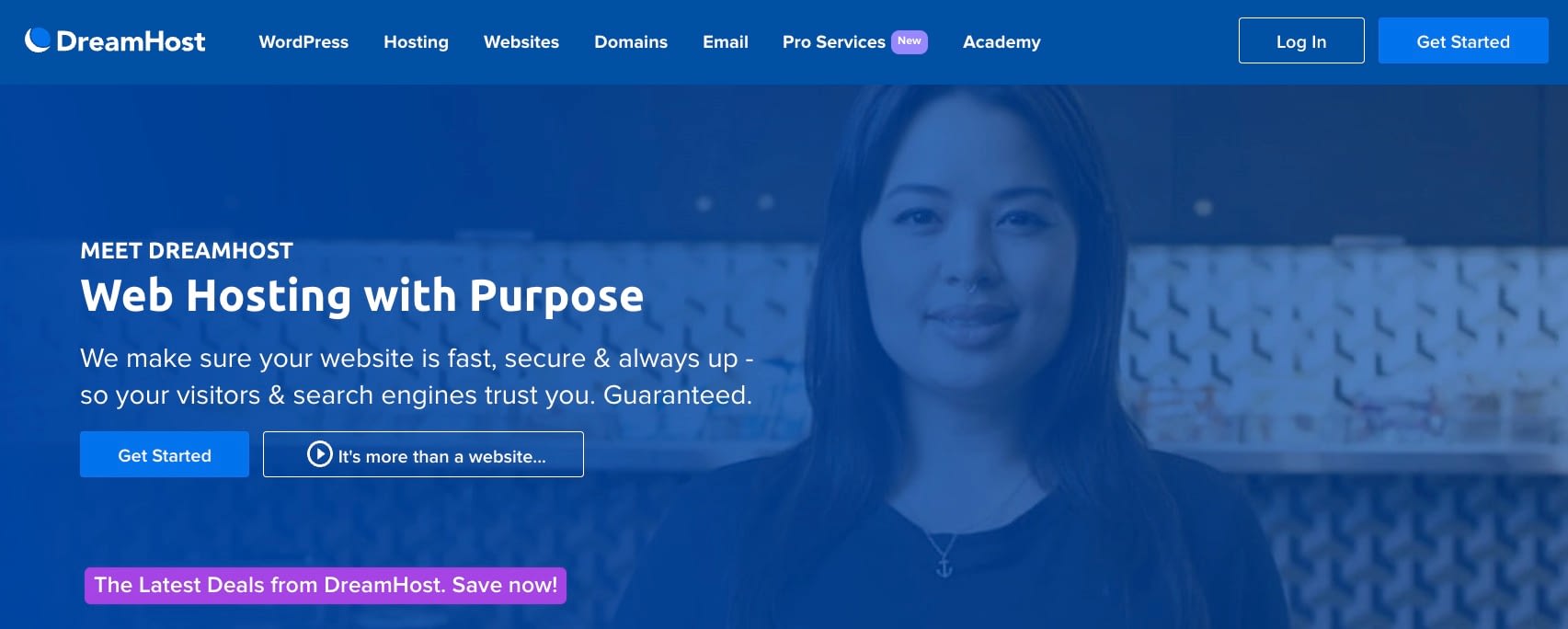 DreamHost is one of the top SiteGround alternatives with better prices and similar features. It also has a custom dashboard that replaces cPanel.
DreamHost doesn't surpass SiteGround's quality in terms of performance, but it does pretty well for its price point. All DreamHost plans have unlimited visits, while SiteGround supports around 10,000 to 100,000 visits monthly.
Features
DreamHost offers a range of services, not all of them being classic website hosting, so you might find it a bit more versatile compared to SiteGround.
Free domain name
Like some other SiteGround alternatives, DreamHost offers one free domain for specific TLDs with annual plans for one year. Your plan also includes free privacy protection to hide your personal information from others.
Website builder
The platform integrates with WordPress at a deeper level and allows you to leverage the CMS as your website builder at the time of signup. The opinions are split on this, but many users enjoy DreamHost's approach more than SiteGround's in this matter.
Unlimited databases
Another thing that DreamHost has going for it is the unlimited MySQL databases that you can create, even on the cheapest plans. While not a particularly beginner-centered feature, having access to unlimited databases can be beneficial if you ever want to build a more complex infrastructure on your server.
DreamPress plans for WordPress hosting
Apart from the classic shared hosting setups, DreamHost also offers a more feature-rich lineup of DreamPress plans. While a tad bit more expensive, they come with additional perks like:
one-click staging,
pre-installed SSL certificates,
on-demand and daily backups,
24/7 WordPress support,
the pre-installed Jetpack plugin.
Price
DreamHost has some of the cheapest web hosting prices when it comes to shared setups. The basic plan costs only $2.59 monthly.
Then, things don't get any less affordable even on the more powerful hosting tiers.
For example, DreamHost offers dedicated servers from $149 a month, VPS from $10, and their DreamPress lineup of managed WordPress hosting from $16.95 a month.
Ease of use
DreamHost's control panel adopts a modern and sleek approach, with all its key functionalities in the left-side menu. While it's perfectly functional, this is still a proprietary solution – like SiteGround's – which means that it will have a slight learning curve.
However, if all you want to do is install WordPress and then never hope to have to come back to your hosting admin panel, then DreamHost will facilitate that just fine.
Performance
Here are the performance metrics of DreamHost:
DreamHost loading times

| | |
| --- | --- |
| East Coast, USA: 1.97s | West Coast, USA: 0.95s |
| London: 3.05s | Paris: 2.11s |
| Mumbai, India: 3.5s | Sydney: 2.18s |

Go to DreamHost
Flywheel: best SiteGround alternative for ease of use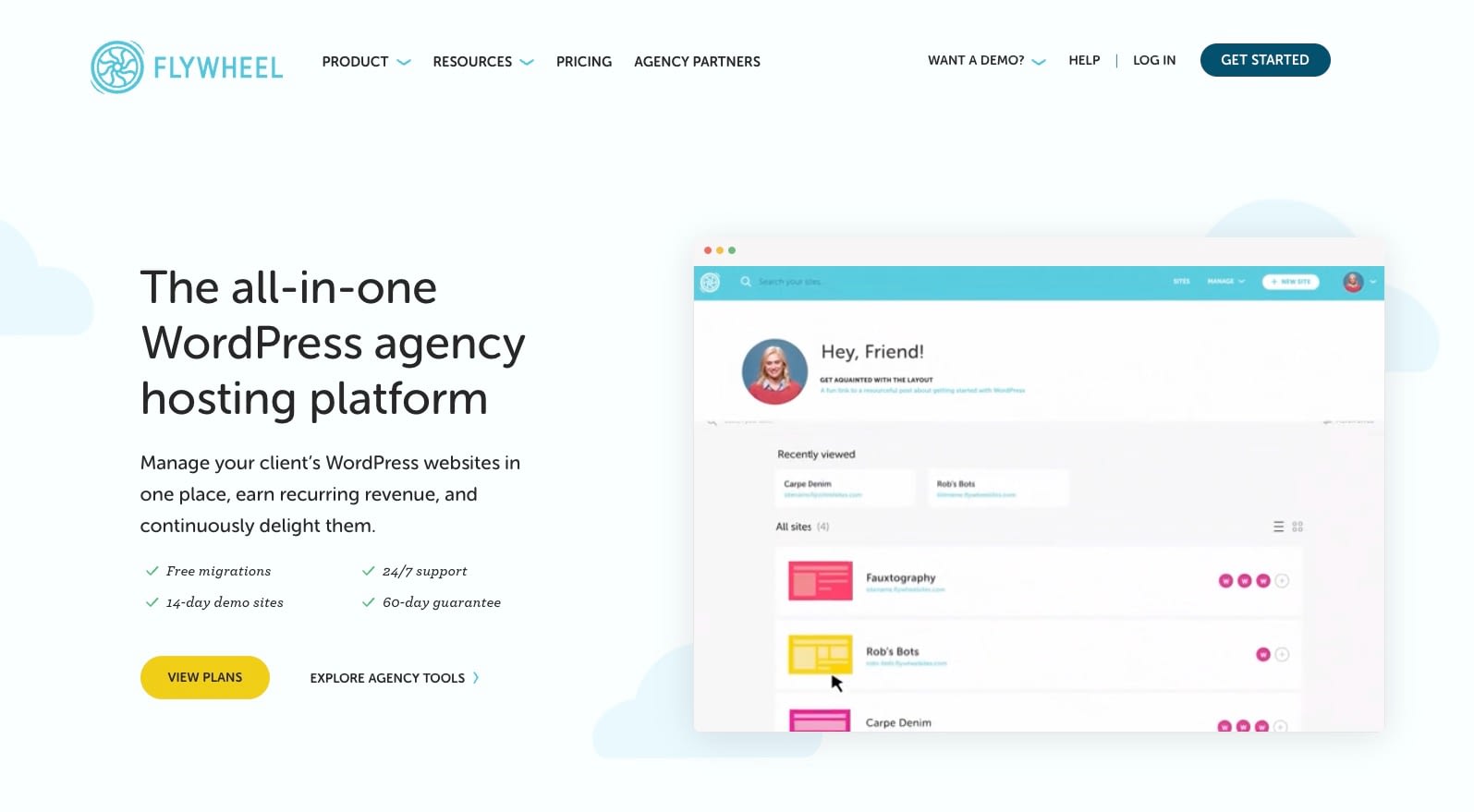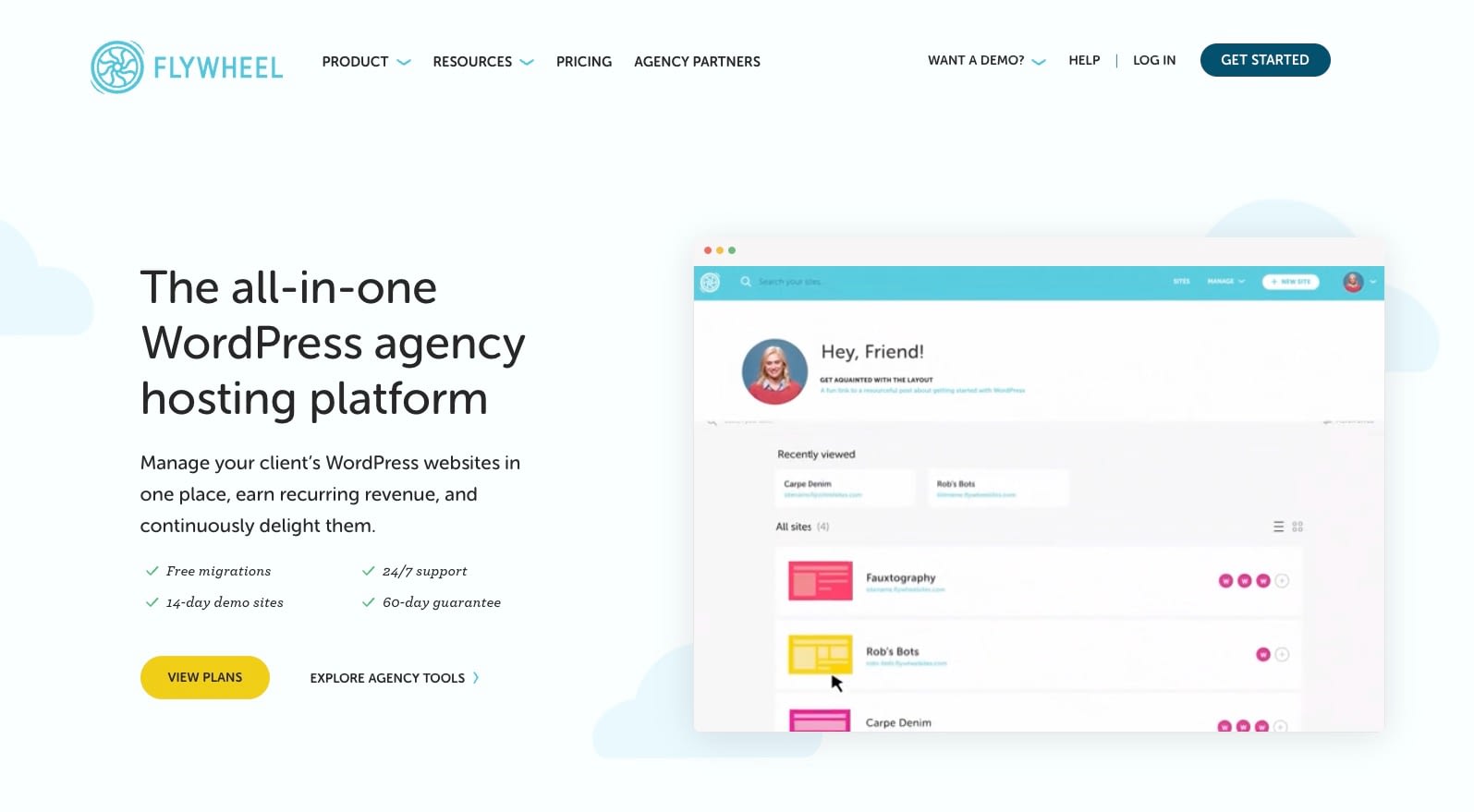 Flywheel has secured its place as one of the premiere managed WordPress hosts while keeping their offering half the price of the more established companies like Kinsta or WP Engine.
This hosting platform is one of the leading SiteGround alternatives for the following reasons; all Flywheel plans offer:
Google Cloud infrastructure,
free SSL certificates,
one-click staging sites,
server-level caching,
firewalls and malware scans,
in-built CDN,
custom hosting dashboard and database management tools.
That being said, Flywheel is still considerably more expensive in the first year than SiteGround. However, by the time your second term kicks in, the differences in pricing will level out and you'll end up paying roughly the same amount.
While SiteGround focuses mainly on shared hosting, Flywheel provides a fully managed WordPress cloud hosting service.
Features
Flywheel is well-known for its managed WordPress hosting features and extensive suite of tools for designers, freelancers, and agencies.
Flywheel cloud platform
Flywheel has shifted their server infrastructure to Google Cloud, which allows them to offer better scaling and handling of peaks in traffic. The performance is also near perfect.
Flywheel allows you to save your favorite themes and configurations for reuse later. This lets you spin up new websites a lot faster.
Flywheel also supports free managed WordPress site migrations. The process lasts around 24 hours, however, you can fast-track it by paying an additional fee.
Database management
Flywheel provides a database management interface. So, instead of switching between the phpMyAdmin software and Flywheel, you can access everything in one place.
Price
Flywheel's cheapest plan costs $13 per month and is meant for lower traffic sites of up to 5,000 visits monthly. Of course, you can scale up easily if need be. The second tier, which allows up to 25,000 monthly visits will cost you $25 per month.
The agency tier, on the other end of the spectrum, costs $290 per month and can handle over 400,000 million monthly visits, plus it also allows you to create up to 30 websites.
Ease of use
Flywheel has an interface that is perhaps the easiest to use of all the SiteGround alternatives on this list. The magic of it is that it works equally well for both beginners and expert users. It combines all the features into a single dashboard, so you can access everything with a few clicks.
Flywheel also provides several shortcuts to manage your plugins and backups, add new domains, activate SSL, and set up additional websites.
Performance
Here are the performance metrics of Flywheel:
Flywheel loading times

| | |
| --- | --- |
| East Coast, USA: 0.4s | West Coast, USA: 0.27s |
| London: 1.26s | Paris: 0.41s |
| Mumbai, India: 0.5s | Sydney: 0.58s |

Go to Flywheel
Final verdict on the best SiteGround alternatives on the market in 2022
There you have it! These are the four best SiteGround alternatives that the market has to offer in 2022. The choice is yours!
Though, we're not going to leave you hanging like that. Here's a quick summary on the best solutions depending on your goals, purpose, or the main gripes you've had with SiteGround:
What do you think of these SiteGround alternatives? Do you have a favorite one among them?
The post 4 Best SiteGround Alternatives on the Market Going Into 2023 appeared first on Revive Social.
Revive Social