So, you've created a YouTube channel, recorded some videos and uploaded them. But now what? How do you get people to watch your videos, and follow your channel? Well don't worry, in this article, we will give you actionable strategies and step by step instructions on how to promote your videos and get subscribers for YouTube.
Keep reading to learn how to:
Create attention-grabbing thumbnails
Write great titles using keywords
Add metadata to each video you upload
Display end cards
Use a range of other strategies to grow your YouTube following
---
How to #promote your #videos and get subscribers on @YouTube
Click To Tweet
---
Ready to promote your videos and get subscribers on YouTube? Let's go!
What you should already be doing
There are a number of important strategies that will help you get subscribers for YouTube that you should already be doing. Here are a few of the most basic yet often most overlooked:
Pick a niche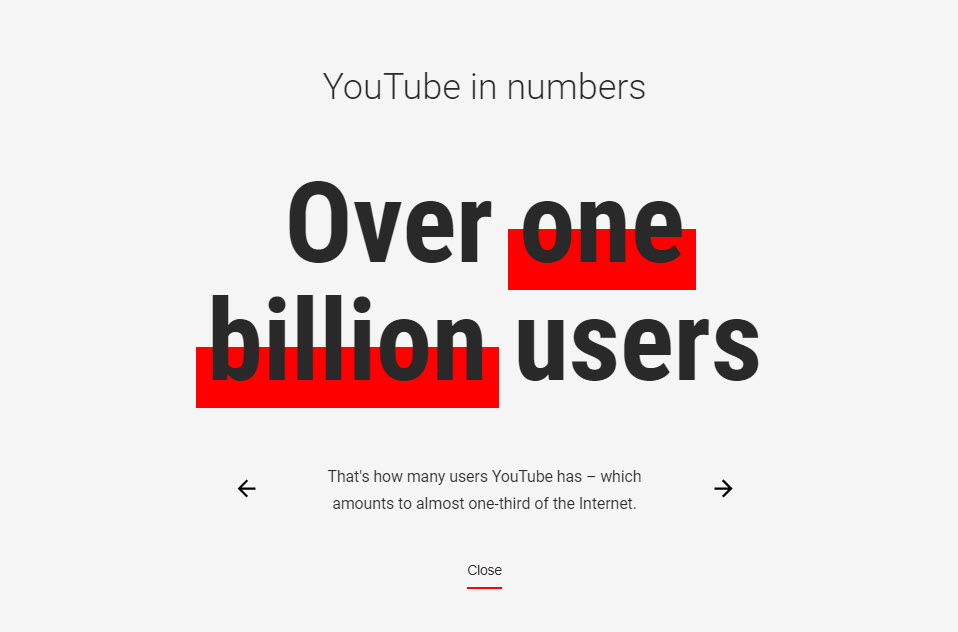 300 hours of videos are uploaded to YouTube every minute. So, to try and stand out from the crowd, you will need to pick a video niche to specialize in. Depending on your reason for posting on YouTube, your niche will either be driven by your brand, website, or just your own personal interests. Once chosen, you can then begin targeting your videos at the audience of that specific niche.
Create interesting content

If your content isn't up to scratch then viewers won't follow your YouTube channel. It's as simple as that. However, authentic videos that people relate to will be shared and recommended. Therefore, before your record a video, always take time to consider the subject, content, and delivery. Some popular video types include:
How-to videos
Vlogs
Comedy/sketches
Educational videos
Product reviews
Try and make sure your videos are interesting, entertaining and relevant to your niche, as well as add value to your target audience.
Use high-quality video equipment
It is crucial that your videos are high quality. If the sound is too low, or the picture is too dark, then viewers won't bother to watch your videos and you won't get subscribers for YouTube. Invest in a good video camera, a microphone, and if necessary some extra lighting equipment.
Edit your videos
Taking the time to edit your video can make all the difference between a successful video and one that is barely watched. Using advanced editing software will make a big impact on the quality of your videos.
Here are a few options:
Movie Maker – A free and comprehensive movie maker for Windows.
iMovie – Another free and intuitive video editing software but this time for Mac users.
Wondershare Filmora – A powerful premium solution with extensive features that integrates with Windows, Mac, Android, iOS, and more.
Complete your YouTube channel info

To optimize your YouTube channel, and engage with your visitors, it is important that you add as much info as possible to the About section on your channel's page.
Description – Add a description of you or your business, so people know who you are and what you do. Keywords are also important here, so viewers can find your channel easily through searches. This also is a key place to add a call to action, so ask people to follow you on YouTube, visit your site, or join you on other social media channels.
Email – Display your email so people can easily contact you (this is especially useful for service industries).
Links – Add links to your website, landing pages, and social media channels. Your first five links will be overlayed on your YouTube Channel Art (main featured image).
Channel art – This is your main image for your channel and should be bright and eye-catching to help grab viewers attention.
Channel icon – This has to be changed via your Google account. Try and display a logo here, or a familiar image that is already used to represent your business on your website and/or across your other social media channels.
Your YouTube channel should reflect your brand, so use similar branding and tone of voice as you would on your website. This will help your audience recognize and identify with you.
If you have mastered all the above tips, your YouTube channel should be fully optimized and your videos created to a high standard. However, you aren't finished yet. Let's now look at some further strategies to help promote your videos and get subscribers for YouTube…
Create attention-grabbing thumbnails

Creating custom thumbnails for each of your videos is a must if you want to get subscribers for YouTube. A video's thumbnail will grab viewers' attention, give them a snapshot of what your video is about, and encourage people to watch it, share it, and subscribe to your channel.
To create a custom thumbnail, select Creator Studio > Video Manager.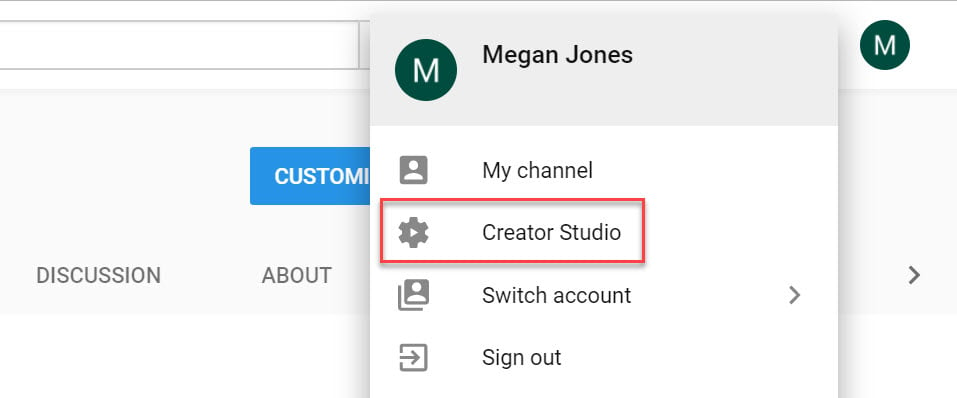 Then, next to the video you want to add a custom thumbnail to, select Edit.

You will see that YouTube has provided three possible thumbnail images for you to choose from. However, if you would rather add a custom image, select Customized Thumbnail.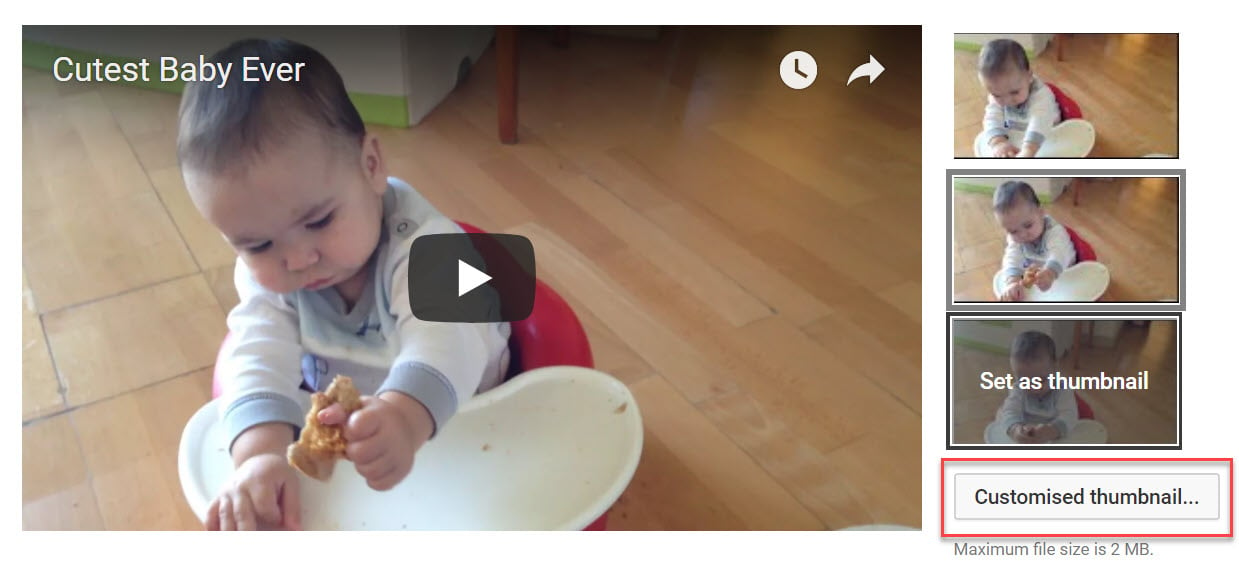 You can now upload an image to YouTube from your computer files. Once you are happy with your thumbnail, select Save Changes.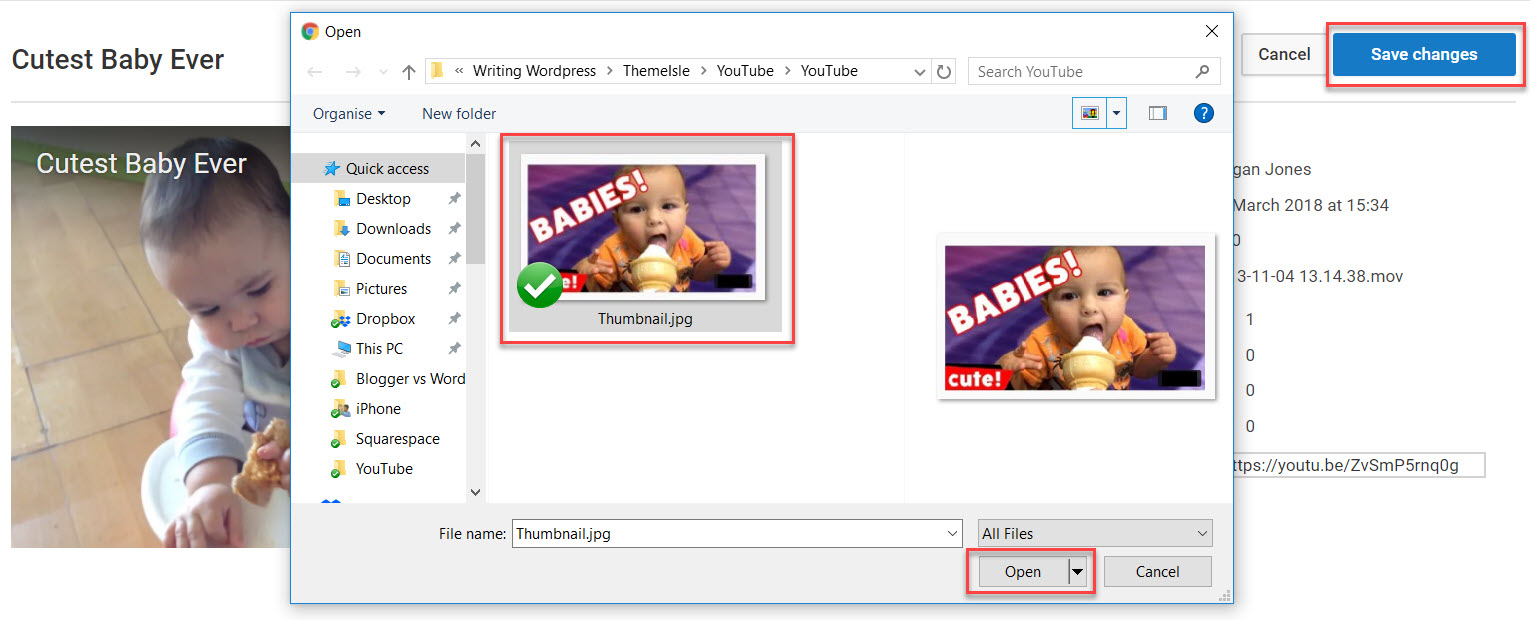 When creating a custom thumbnail, bare in mind it needs to…
Stand out from the crowd
Reflect the subject of your video
Display easy to read text overlay
Be viewable on mobile and desktop devices
Once you have uploaded a custom thumbnail for your video, next you need to write the title. So let's find out how to write appropriate video titles:
Use keywords in video titles
Writing catchy titles for your videos can help entice your viewers to stop scrolling, and start watching. However, there is more to a successful title than just a phrase.

Using keywords in your titles is a must. This will help your videos rank for corresponding keywords and enable viewers to find your videos more easily through searches. You should also make sure your title accurately describes your video so that viewers aren't disappointed with the content and they continue watching until the end.
Add metadata to each video you upload
Under each video you upload is a Description area, where you can explain to your audience what your video is about. YouTube gives you 5000 characters. By filling this space out you are adding metadata to each video, which is important for a number of reasons:
Engage with your audience – Describe what the video is about and why people will like it. This will help your viewers decide if they'd like to watch your video.
SEO – Use keywords in your description to improve your video's SEO and help them rank for the right keywords in searches. A unique description, optimized with keywords, will help your videos stand out from similar posts and get seen.
Use hashtags – Use hashtags in your description (or title) to help visitors find your video when they search a specific hashtag. Make sure you add related hashtags, as this will ensure that you are attracting the right target audience.
Promote your YouTube channel – Tell your audience about your channel, what you post on it and why they should subscribe.
Other calls-to-action – The description area is a great place to add different calls-to-action that will help your YouTube channel convert against its goals. Effective calls-to-action include asking people to follow your YouTube channel, like and share your video, follow you on social media, or visit your website or a landing page.
As you can see, there is a lot to add to a Description to ensure it adds value to a video and helps you get subscribers on YouTube. So don't rush the job – take your time and make sure each description ticks all the boxes.
Display end screens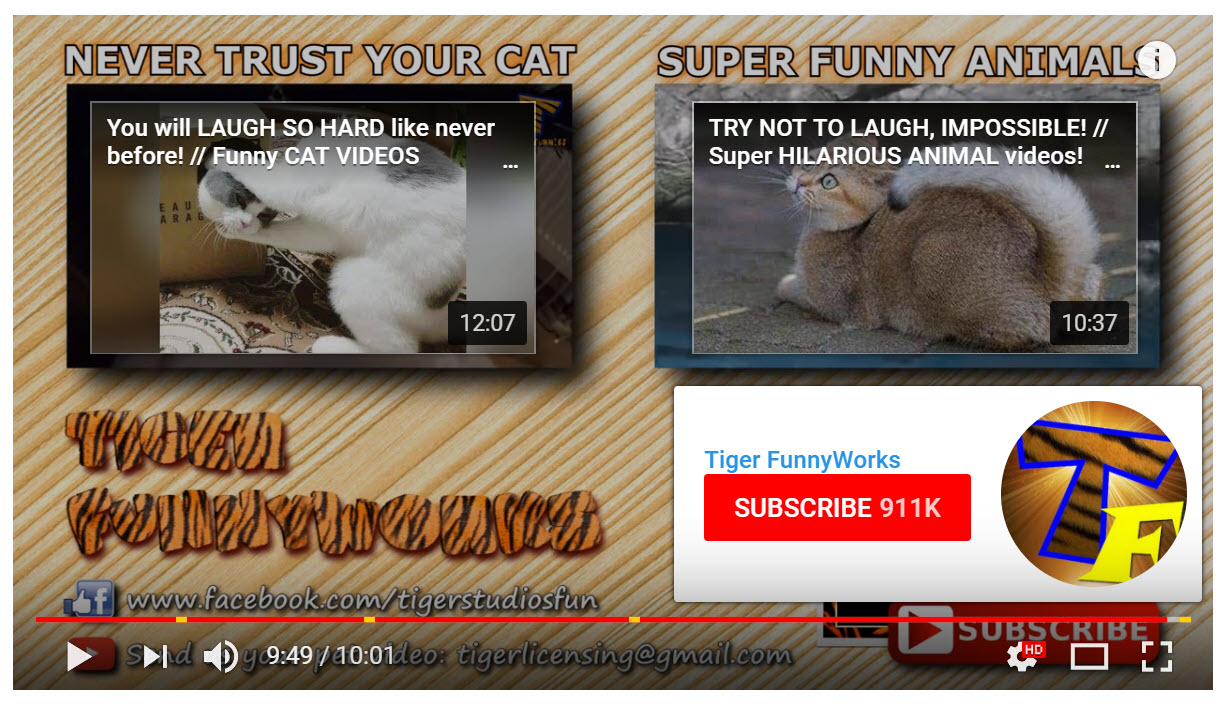 An impressive feature offered by YouTube is End Screens, which allows you to add interactivity to the end of your videos. An end screen can display links to your YouTube channel, videos, and playlists, as well as URLs for other sites, calls to action, and more. This can be a great way to engage with your audience and ask them to subscribe to your YouTube channel.
To add an end screen to your video, select Creator Studio > Video Manager. Find the video you want to add an end screen too (you can only add end screens to videos longer than 25 seconds) and then click Edit.

Select End Screen and Annotations from the tab bar at the top of the page. Here you will need to choose from a range of options:
Add element – There are four elements to choose from, Video or Playlist, Subscribe, Channel, and Link. You can add up to four elements but one of them has to be Video or Playlist. To get subscribers for YouTube you should select Subscribe, to encourage viewers to follow your channel.
Use template – You can choose one of YouTube's many predefined templates to easily and quickly display a combination of elements.
Timeline – Select when you would like the end screen to appear by adjusting the timeline at the bottom of the page.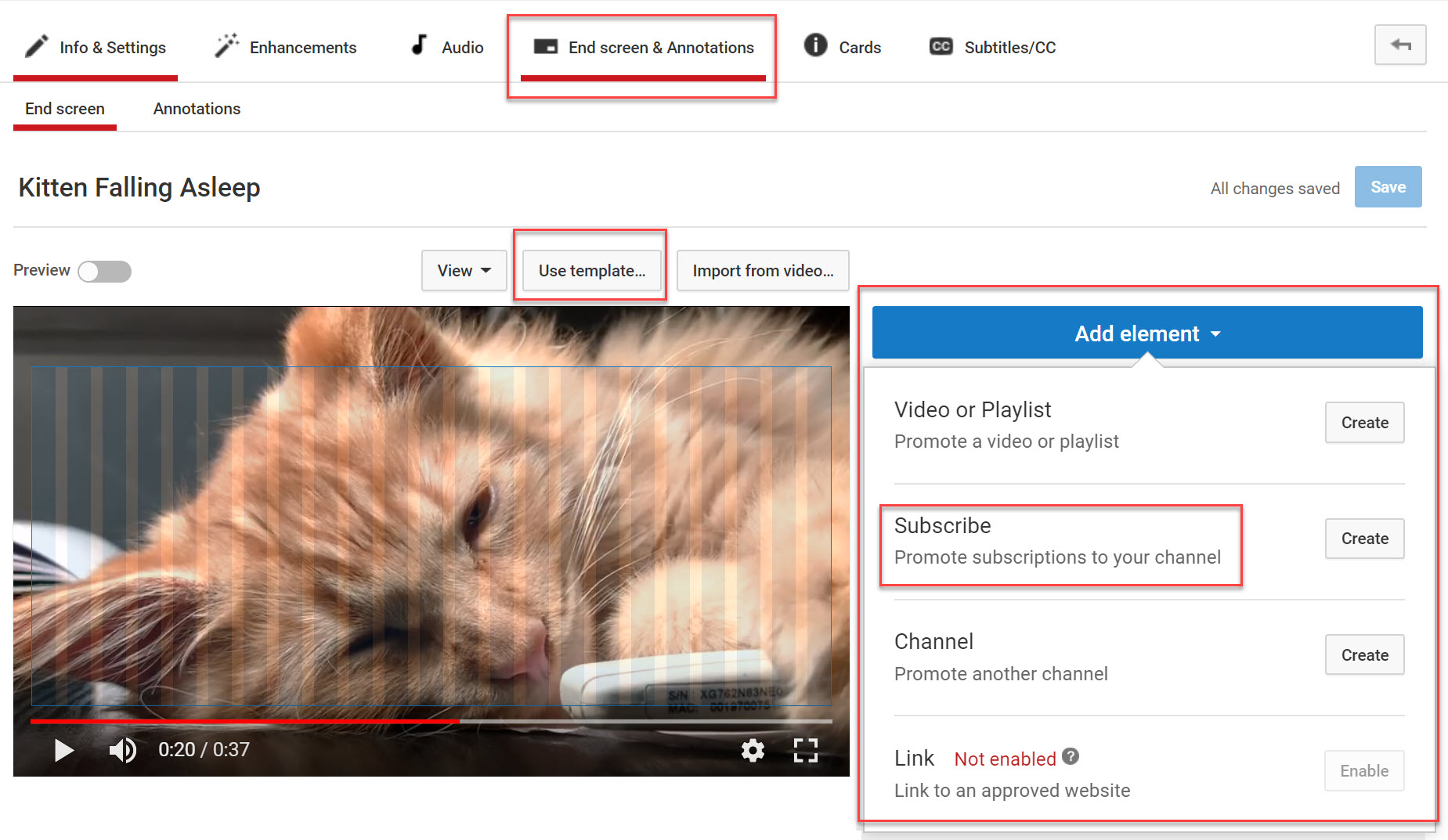 Once you have chosen the elements, template, and timing for your end screen, Preview the video and then select Save. Your end screen is now complete and will play on the video when watched by your audience.
Other strategies to get subscribers for YouTube
There are many other strategies to help you get subscribers for YouTube. Here are some other top tips…
Create playlists – This will help keep your viewers on your channel and show them what to watch next. It will also enable you to group your videos according to topic, enabling you to appeal to different target audiences.
Add a channel trailer – Create a captivating channel trailer that hooks in viewers, gets them excited about your channel, and helps increase your followers.
Promote your YouTube channel on other social media channels – Share your videos and YouTube channel URL on your other social platforms to help you grow your YouTube audience.
WordPress plugin – Use a WordPress plugin such as YouTube Embed to embed videos, playlists and even live stream events on your website. This will advertise your channel to your website visitors and encourage them to follow you on YouTube.
Final thoughts on growing your YouTube following
Evidently, there is much you can do to get subscribers for YouTube. Make sure you monitor your channel's
analytics
to see what is working and what still needs improving. By understanding how your audience is
responding to your channel
and the changes you are implementing, you will be able to make necessary alterations to ensure success.
---
There are many ways to get YouTube subscribers #socialmediamarketing
Click To Tweet
---
Which strategies will you implement to help you gain subscribers on your YouTube channel? Share your thoughts in the comments below!
The post How to Promote Your Videos and Get Subscribers for YouTube appeared first on Revive Social.